close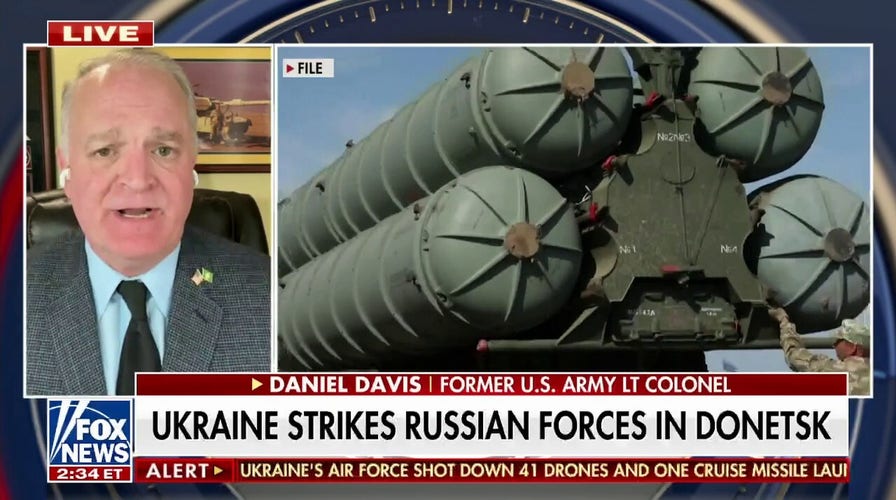 Video
Russia-Ukraine war is not going to end anytime soon: Lt. Colonel Daniel Davis
Former U.S. Army Lt. Colonel Daniel Davis weighs in on Ukraine striking Russian forces in Donetsk on 'Fox News Live.' 
Washington on Friday committed the single largest defensive aid package to Ukraine yet after pledging $3 billion in additional security assistance as it looks to change the "dynamic on the battlefield."
The latest draw-down package includes an array of military vehicles for combat like 50 Bradley Fighting Vehicles, 100 Armored Personnel Carriers, 55 Mine Resistant Ambush Protected Vehicles and 138 High Mobility Multipurpose Wheeled Vehicles.
Ukrainian President Volodymyr Zelenskyy has repeatedly pleaded with Western allies to send his troops tanks as brutal ground warfare persists in Ukraine's eastern regions, particularly in Luhansk and Donetsk.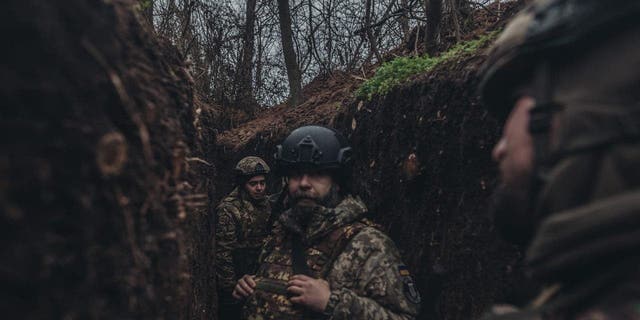 Ukrainian soldiers in a trench on the Vuhledar frontline in Donetsk oblast, Jan. 5, 2023. 
(Diego Herrera Carcedo/Anadolu Agency via Getty Images)
BIDEN CONSIDERS SENDING BRADLEY FIGHTING VEHICLES AS UKRAINE PLEADS FOR TANKS
Though the Bradley Fighting Vehicle is not technically classified as a tank, it is an armored vehicle propelled on tracks, equipped with a free turning turret and has mounted firepower, and according to U.S. defense officials could be used to great effect in Ukraine.
"This is the right time for us to provide this armored capability. This is the right time for Ukraine to take advantage of its capabilities to change the dynamic on the battlefield," Laura Cooper, Deputy Assistant Secretary of Defense for Russia, Ukraine and Eurasia, told reporters.
The main difference between the Bradley Fighting Vehicle and the U.S.'s M1 Abrams tank is its lighter armor and cannon ability.
Tanks, while containing heavier armor and longer-range firing power, transport less troops on the battlefield and are less easily maneuverable.
Cooper acknowledged that Ukraine still needs tanks but argued Kyiv needs to be able to maintain the costly equipment in order for it to be effectively used.
"We absolutely agree that Ukraine does need tanks," Cooper told reporters. "We have to be cognizant of maintenance and sustainment considerations with tanks. And certainly, we know that the Abrams tank, in addition to being a gas guzzler, is quite challenging to maintain."
The defense official said it will take a couple of months to get the Bradley vehicles operational in the field and Ukraine's forces trained up on the equipment.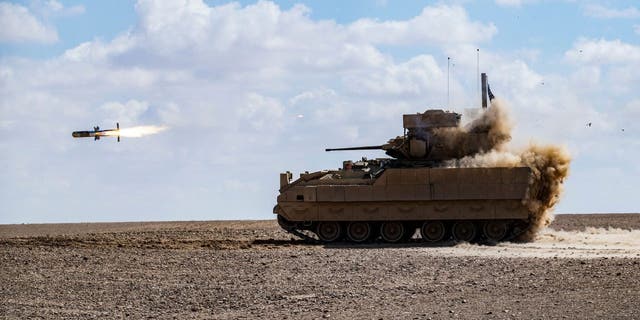 A US Bradley Fighting Vehicle (BFV) fires an AGM-114 Hellfire during a heavy-weaponry military exercise with troops from the Syrian Democratic Forces (SDF) Special Operations in the countryside of Deir Ezzor in northeastern Syria, on March 25, 2022. 
(DELIL SOULEIMAN/AFP via Getty Images)
ZELENSKYY URGES RUSSIAN CITIZENS TO OPPOSE WAR AFTER REJECTING PUTIN CEASEFIRE: 'END YOUR STATE'S AGGRESSION'
Roughly a battalion's worth of troops, some 500 soldiers will be trained at a time over the course of a month.
Another 18 Howitzers and 18 "ammunition support vehicles" are also included in the latest package – which marks the 29th draw-down the U.S. has pulled from its stocks for Ukraine.
Hundreds of thousands of various forms of ammunition, artillery and mortars rounds were also approved, along with more air defenses systems, aircraft rockets, anti-armor rockets
Sniper rifles, machine guns, ammunition for grenade launchers and small arms will also make their way from the U.S. to Ukraine's front lines.
"Today's announcement, the largest security assistance package in total value that we have committed so far reflects our enduring commitment to support Ukraine," Cooper said.
The U.S. last month pledged to send a Patriot surface-to-air missile system to help Ukraine's air defenses – an announcement that came as Russia was continuously bombarding Ukrainian cities and energy infrastructure in aerial campaigns ahead of Christmas.
France became the first nation to commit to sending Ukraine tanks earlier this month and on Thursday Germany said it would send armored personnel carriers and one Patriot air defense missile battery system.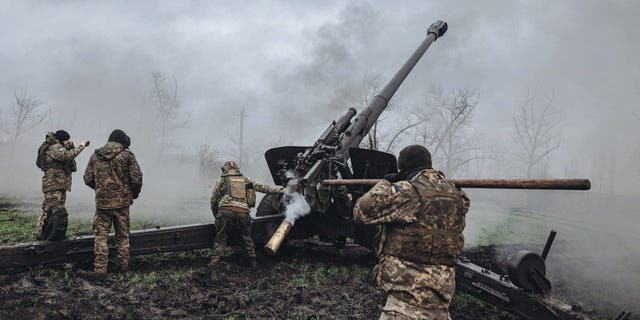 Ukrainian soldiers fire artillery on the Pisky frontline in Donetsk oblast, Ukraine on Jan. 6, 2023. 
(Diego Herrera Carcedo/Anadolu Agency via Getty Images)
CLICK HERE TO GET THE FOX NEWS APP
One Patriot battery includes up to eight launchers, each of which can hold four missiles, according to the Associated Press.
The entire system reportedly requires roughly 90 soldiers to operation and maintain as it includes a sophisticated radar and control station, along with computers and generators – though only three soldiers are actually needed to fire the system.
The Patriot missile system is the most advanced form of air defense the West has so far committed to Ukraine.
Caitlin McFall is a Reporter at Fox News Digital covering Politics, U.S. and World news.