close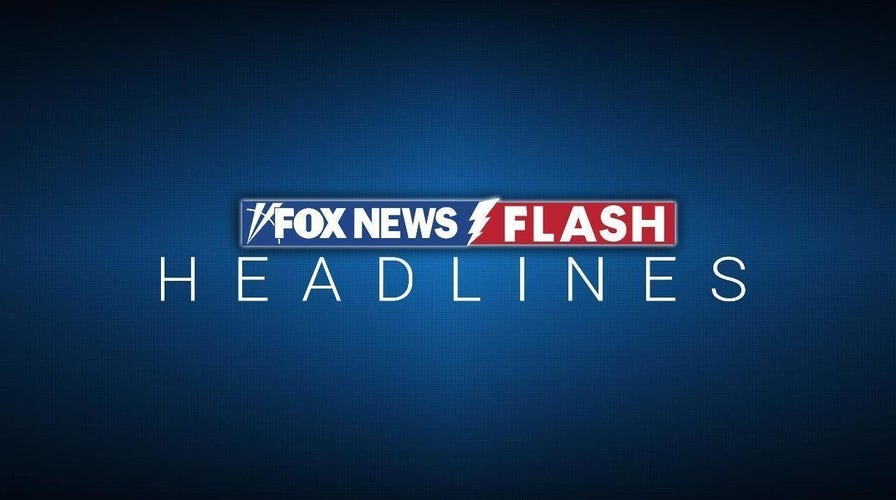 Video
Fox News Flash top headlines for January 8
Fox News Flash top headlines are here. Check out what's clicking on Foxnews.com.
A New Jersey woman was sentenced Friday to three years in state prison on state theft charges after previously pleading guilty over a GoFundMe scam that raised more than $400,000 in online donations.
Katelyn McClure, 32, was not present in the Mount Holly courtroom when Judge Christopher J. Garrenger handed down her sentence due to her currently serving a one-year and one-day term in federal prison in Connecticut, according to a press release from the office of the Burlington County Prosecutor. McClure's New Jersey sentence will run concurrently with her federal one.
McClure previously worked as a state Department of Transportation worker and has been permanently barred from ever working as a public employee again.
"This sentencing brings to a close a case that defrauded more than 14,000 people whose decency and compassion for others elicited a tremendously heartwarming response to assist someone they believed was truly in need," Prosecutor LaChia L.Bradshaw said in the press statement.
NEW JERSEY WOMAN SENTENCED TO PRISON FOR VIRAL $400K GOFUNDME SCAM FOR HOMELESS VETERAN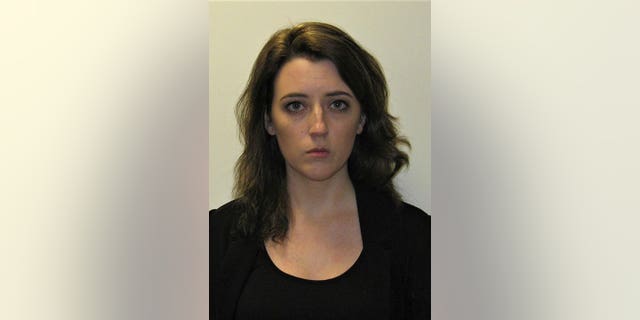 This photo provided by Burlington County Prosecutor office shows Katelyn McClure.  McClure, who pleaded guilty to helping her boyfriend spread a feel-good story about a homeless veteran that garnered more than $400,000 in online donations has been sentenced to three years in prison on state theft charges on Friday, Jan. 6, 2023 in the Mount Holly, N.J. courtroom. 
(Burlington County Prosecutor office via AP)
McClure was charged in 2018 alongside her then-boyfriend, Mark D'Amico, for creating a crowdsource funding page on GoFundMe's website titled "Paying It Forward," wherein donors could purportedly help a homeless Philadelphia veteran named Johnny Bobbitt.
The GoFundMe scam began in 2017 after D'Amico took a photo of McClure and Bobbitt standing in front of an exit ramp in Philadelphia. The story attached to the photo detailed how Bobbitt had spent his last $20 to help McClure after she had run out of gas.
KATELYN MCCLURE, NJ CROWDFUNDING SCAM DEFENDANT, HAS SENTENCING DELAYED: REPORTS
The campaign initially posted a goal of $10,000 to support Bobbitt which would cover apartment rent, a car, and six months' worth of living expenses among other items. The three went on to conduct numerous newspaper and television interviews, with the donations eventually surpassing the goal and exceeding $400,000. Both McClure and D'Amico then spent the donations on personal expenses, including casino gambling, a BMW, and a Las Vegas trip.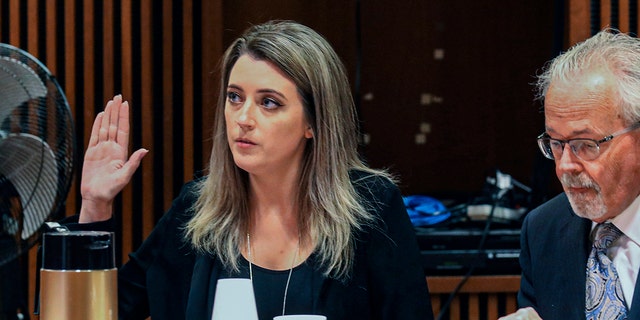 Kate McClure, 32, charged with theft by deception in the $400,00 GoFundMe scam, with her lawyer Jim Gerrow Jr., in State Superior Court, Burlington County Courthouse, Mt. Holly, N.J., April 15, 2019. A New Jersey judge sentenced McClure to a term of one year and one day in prison, for her role in the scam using a fake story about Johnny Bobbitt who was a homeless veteran. 
(David Swanson/The Philadelphia Inquirer via AP, FILE)
All the donated funds were eventually spent within a span of just a couple of months, with Bobbitt then taking civil action against both D'Amico and McClure wherein he alleged he only received part of the funds.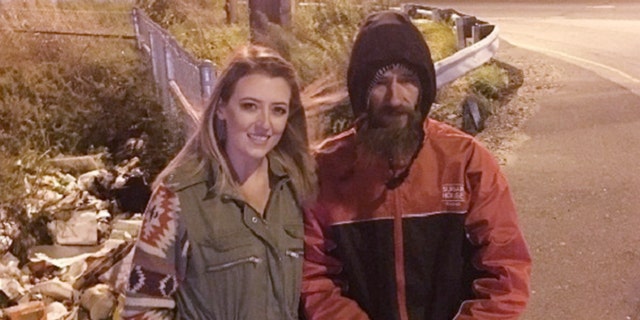 Katelyn McClure poses with Johnny Bobbitt for 2017 photo shared to GoFundMe. 
(GoFundMe)
D'Amico pled guilty in December 2019 and was sentenced to five years in state prison, with his term also running concurrently with a federal one. Both he and McClure have been ordered to fully reimburse GoFundMe.
NJ WOMAN PLEADS GUILTY TO GOFUNDME SCAM INVOLVING HOMELESS MAN
Bobbitt pled guilty in March 2019 to conspiracy to commit theft by deception in the second degree and was then admitted to the New Jersey Judiciary's Recovery Court program.
CLICK HERE TO GET THE FOX NEWS APP
The GoFundMe scam turned out to be the "largest fraud perpetrated through the crowdfunding company" at the time, according to the press release. GoFundMe voluntarily reimbursed those who donated to the scam page.
The Associated Press contributed to this report.
Haley Chi-Sing is a Fox News Digital production assistant. You can reach her at @haleychising on Twitter.