close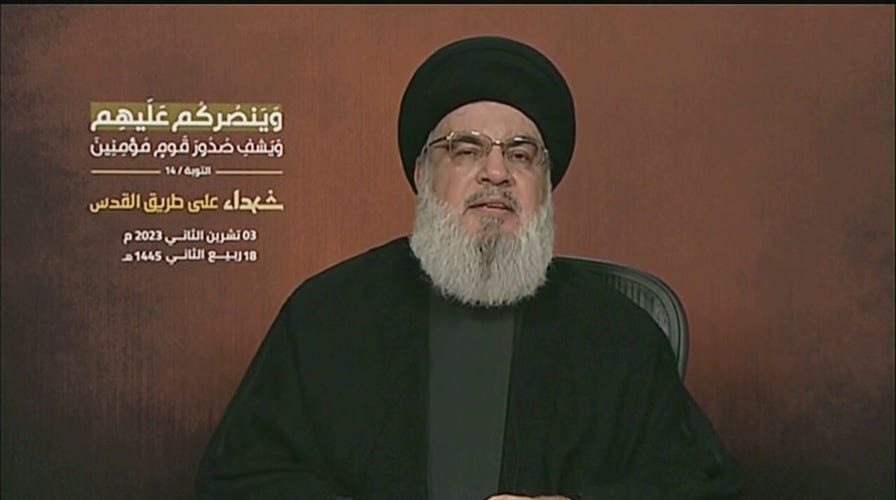 Video
Hezbollah leader calls Hamas terror attack against Israel 'heroic'
Hezbollah leader Sayyed Hassan Nasrallah said Friday during a televised speech that the brutal Oct. 7 Hamas assault that took the lives of over 1,400 Israeli citizens was "a heroic, brave act."
Terrorist group Hezbollah is threatening to expand its fight against the Israeli Defense Forces (IDF), praising the Oct. 7 Hamas terror attack against Israel as "heroic."
Hezbollah leader Hassan Nasrallah said in a televised speech that the terrorist group has been involved in the conflict since the day after the Oct. 7 attacks that killed over 1,400 Israelis. The speech was his first since the war began last month.
"Some claim Hezbollah is about to join the fray. I tell you: We have been engaged in this battle since Oct. 8," he says. "Some would like Hezbollah to engage in an all-out war, but I can tell you: What is happening now along the Israeli-Lebanese border is significant, and it is not the end."
Nasrallah boasted of the 57 Hezbollah militants killed in battle against the IDF, and promised to continue its "true battle" against the Jewish nation.
ISRAELI TROOPS CLOSE IN ON GAZA CITY AMID HEAVY FIGHTING WITH HAMAS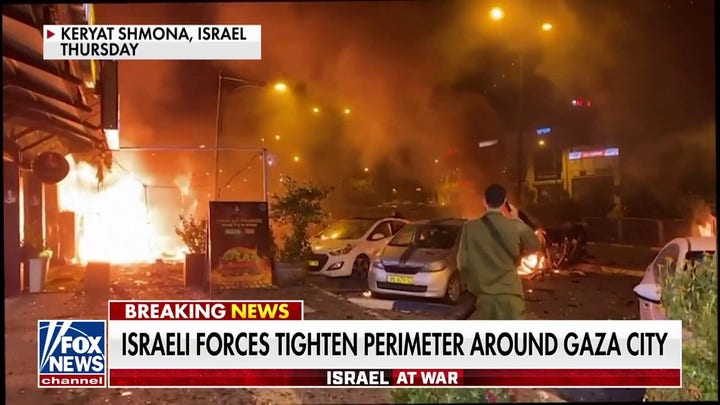 Video
"What we have done since Oct. 8 is unprecedented in terms of our fighting strategy. Every day, we have been targeted Israeli soldiers, tanks, drones and sensors, the eyes and ears of Israel," said Nasrallah.
He added, "We have been engaged in a true battle. The amount of our martyrs — 57 — testifies to this."
Nasrallah claimed Friday that he was not aware of Hamas' Oct. 7 plans, even as he labeled the brutal assault that took the lives of over 1,400 Israeli citizens "a heroic, brave act."
CBP MEMO SOUNDS ALARM ON HAMAS, HEZBOLLAH FIGHTERS POTENTIALLY USING SOUTHERN BORDER TO ENTER US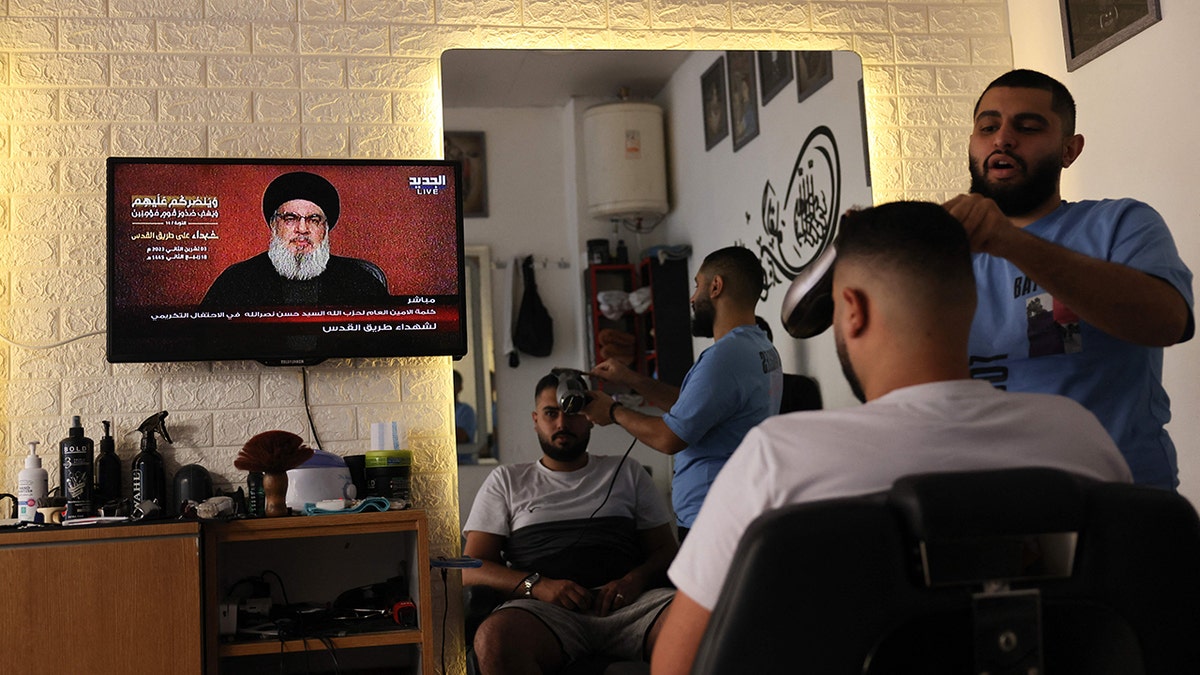 People inside a barber shop watch the televised speech of Lebanon's Hezbollah chief Hassan Nasrallah, in the Tariq Al-Jadida neighborhood of Beirut on Nov. 3, 2023. (JOSEPH EID/AFP via Getty Images)
"We salute it," he said in his video speech.
Praising Hamas for its violent attacks and referring to Israel as "the occupiers," Nasrallah said the Oct. 7 terrorist attacks were strictly a Palestinian operation.
CLICK HERE TO GET THE FOX NEWS APP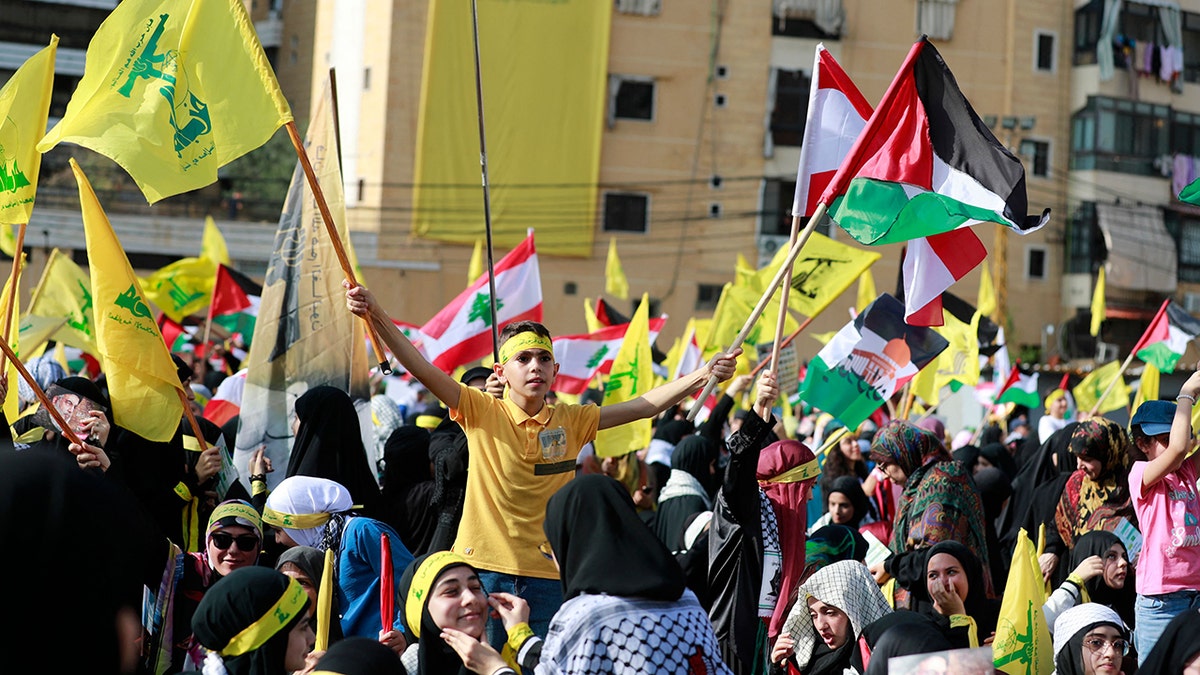 A boy waves the Hezbollah party flag during a rally prior to a speech by the leader of the party in Beirut's southern suburb on Nov. 3, 2023, amid the ongoing battles between Israel and the Palestinian group Hamas. (AHMAD AL-RUBAYE/AFP via Getty Images)
The terrorist leader claimed he was not made aware of the attack before it was initiated.
Nasrallah made the same assertion about Iran, claiming the deadly attacks were perpetrated without the Iranian government's knowledge.
HEZBOLLAH CLAIMS TO STRIKE ISRAELI ARMY WITH TWO SUICIDE DRONES: REPORT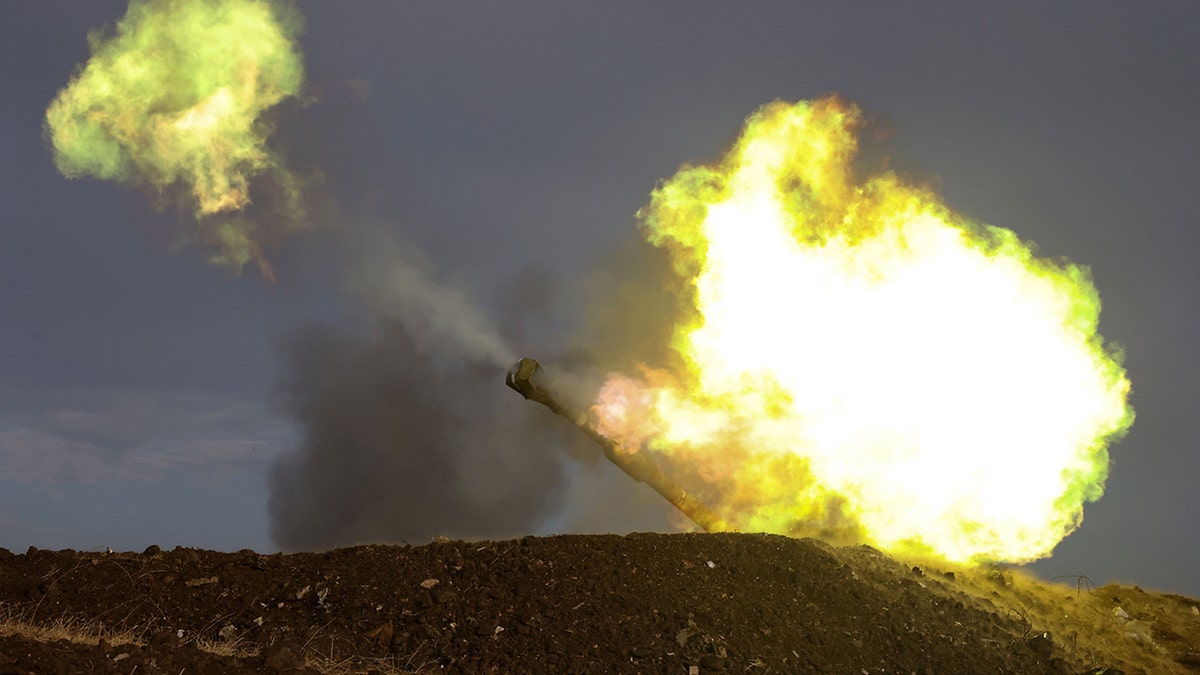 An Israeli artillery unit fires during a military drill in the annexed Golan Heights near the border with Lebanon on Nov. 2, 2023. (JALAA MAREY/AFP via Getty Images)
Israeli Prime Minister Benjamin Netanyahu warned Hezbollah Friday not to enter the conflict. U.S. Secretary of State Antony Blinken was in Israel calling for humanitarian "pauses" in the fighting to facilitate the freeing of hostages held by Hamas and limit civilian casualties.
However, after meeting with Blinken, Netanyahu said that "Israel refuses a temporary cease-fire that does not include the return of our hostages."
Timothy Nerozzi is a writer for Fox News Digital. You can follow him on Twitter @timothynerozzi and can email him at [email protected]