close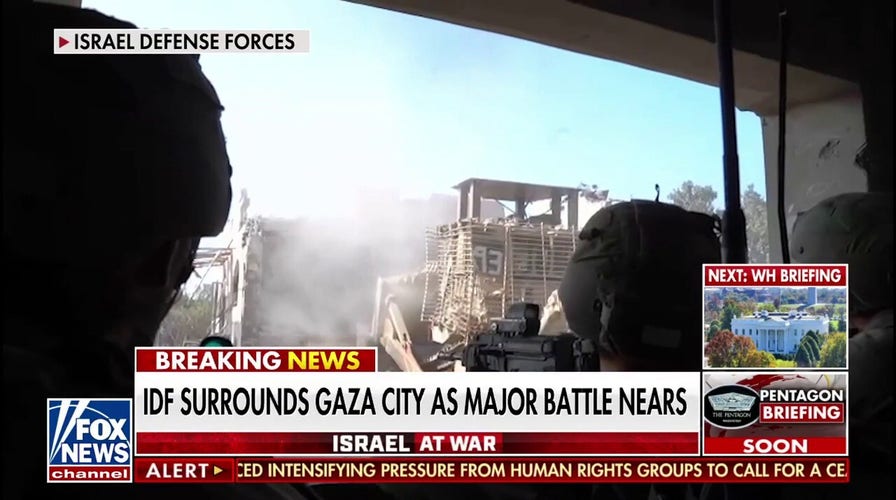 Video
Biden calls for 'pause' in Middle East fighting
FOX News' Trey Yingst reports on Israel continuing artillery fighting and airstrikes in Gaza.
Hezbollah claimed on Thursday to have struck an Israeli army post with two suicide drones in what would be the first attack of its kind during the Israel-Hamas war, a report says.
The Lebanese militant group said in a statement that the drones laden with explosives "precisely" hit their targets in the Chebaa Farms area of the disputed Golan Heights territory, according to The Associated Press.
The claims come ahead of Hezbollah leader Hassan Nasrallah's first public remarks Friday since the Oct. 7 Hamas attack on Israel.
Later, the Palestinian militant group Hamas said it fired 12 rockets from Lebanon toward the northern Israeli town of Kiryat Shmona.
The Qassam Brigades said in a statement that Thursday's rocket attack came in retaliation for the "occupation's massacres against our people in Gaza," the AP reported.
LIVE UPDATES: ISRAEL AT WAR WITH HAMAS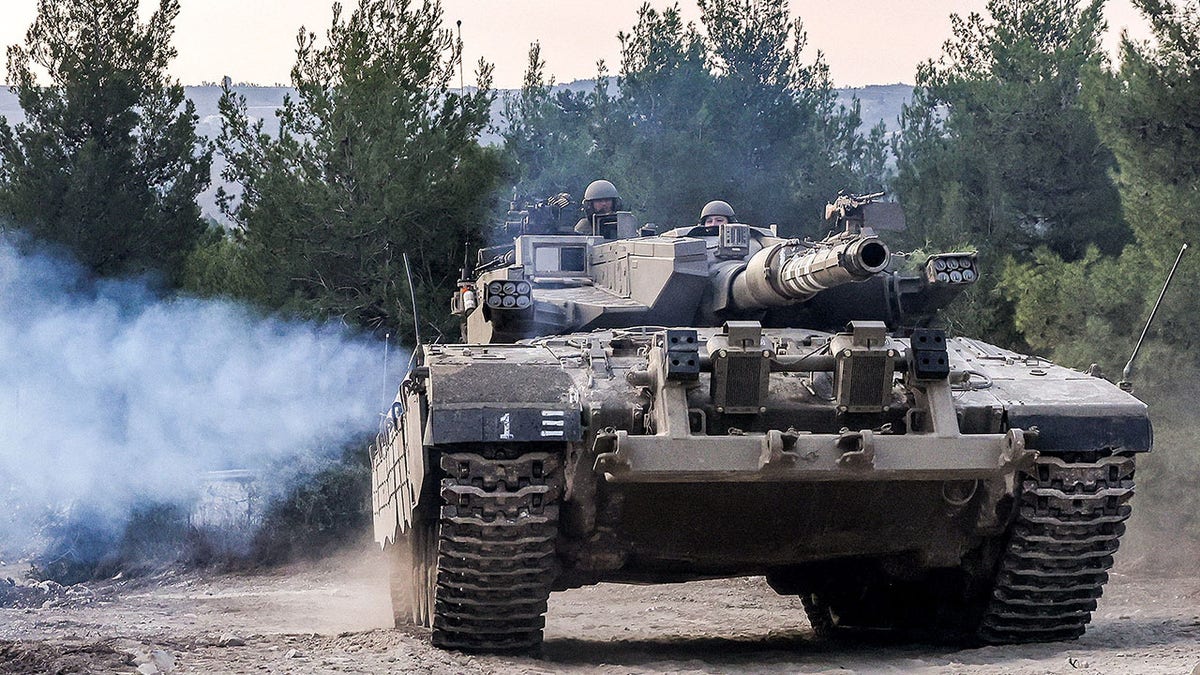 An Israeli army battle tank moves at a position in the upper Galilee region of northern Israel near the border with Lebanon on Wednesday, Nov. 1. (Jalaa Marey/AFP via Getty Images)
Israel Defense Forces (IDF) spokesperson Daniel Hagari posted that "In the last hour, a number of launches from Lebanese territory towards Israeli territory were detected.
"The IDF is currently attacking a series of targets of the terrorist organization Hezbollah in Lebanese territory," he added.
The apparent escalation from Hezbollah comes about 24 hours in advance of a planned speech Friday by its leader, Sayyed Hassan Nasrallah.
MASSACHUSETTS FAMILY AMONG 400 CLEARED TO LEAVE GAZA, LAWYER SAYS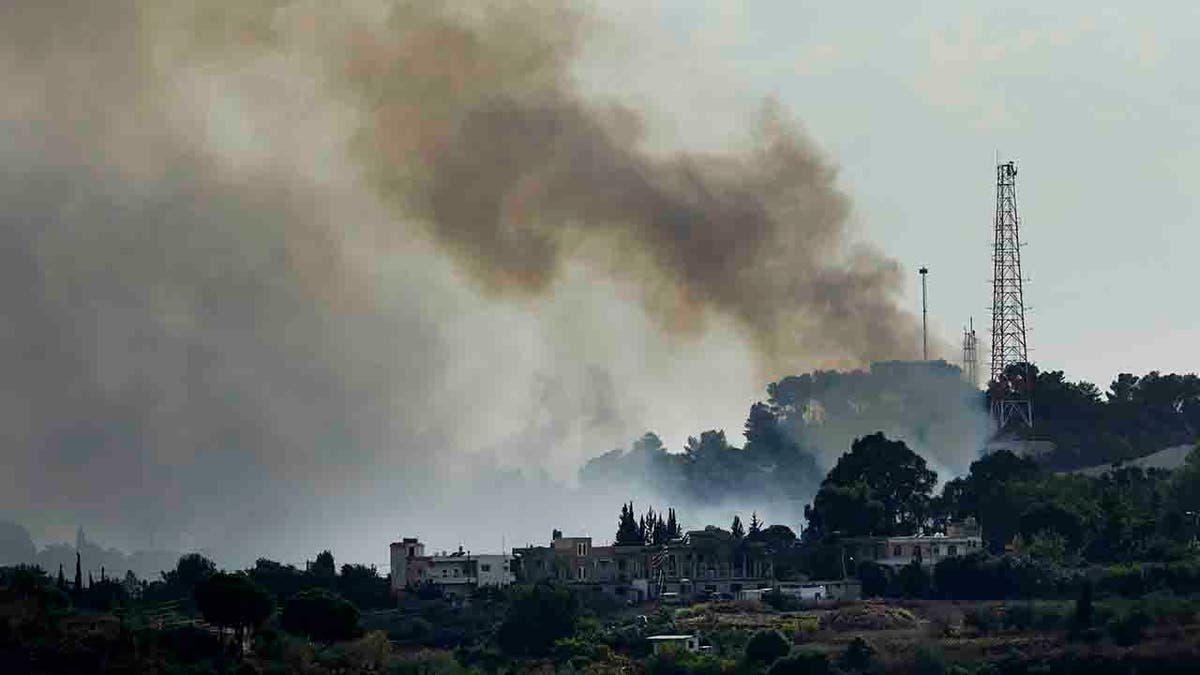 Smoke rises from an Israeli army position which was attacked by Hezbollah fighters near Alma al-Shaab, a Lebanese border village with Israel in southern Lebanon, on Oct. 15. (AP Photo/Hussein Malla)
Nasrallah will make his first public comments since the onset of the Israel-Hamas war, according to Reuters.
As of Thursday, as many as 9,900 people have been killed in the war on both sides, including at least 1,400 Israeli civilians and soldiers and 35 Americans.
The Hamas-run Gaza health ministry claims 8,525 Palestinians have been killed in Gaza and 111 in the West Bank.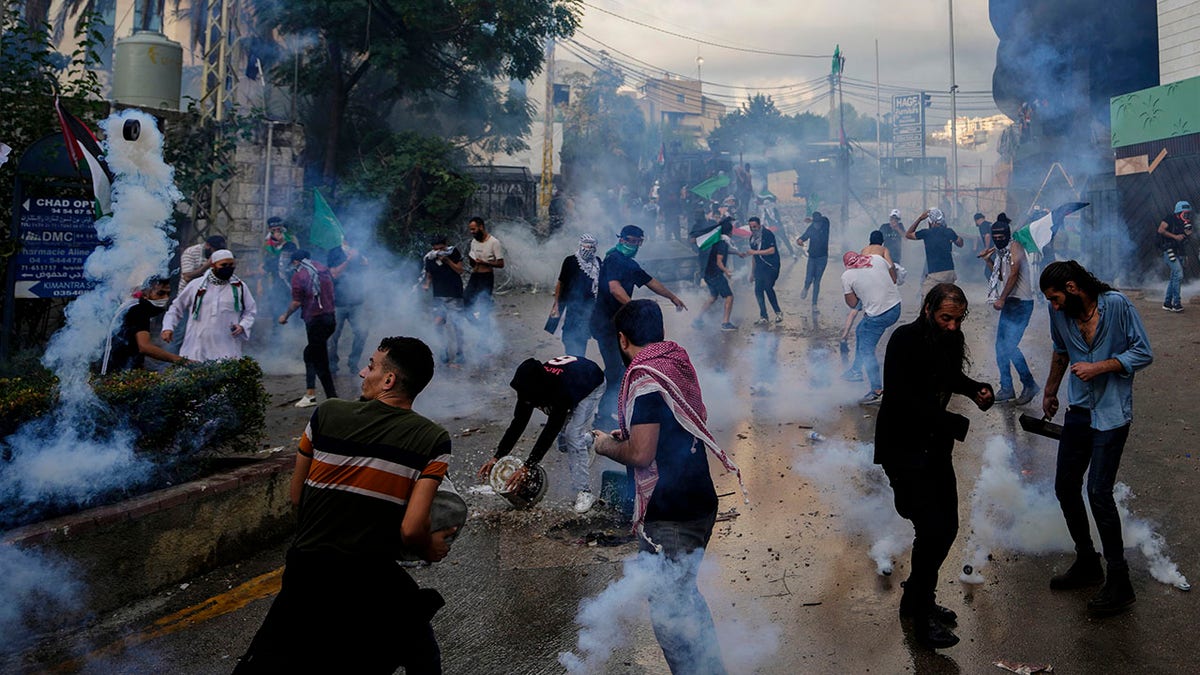 Riot police use tear gas against protesters during a demonstration in solidarity with the Palestinian people in Gaza, near the U.S. embassy in Awkar, a northern suburb of Beirut on Oct. 18. (AP/Hassan Ammar)
CLICK HERE TO GET THE FOX NEWS APP
And at least 10 Americans are feared to be among the 242 people held captive by Hamas.
Fox News' Chris Pandolfo and The Associated Press contributed to this report.
Greg Norman is a reporter at Fox News Digital.