close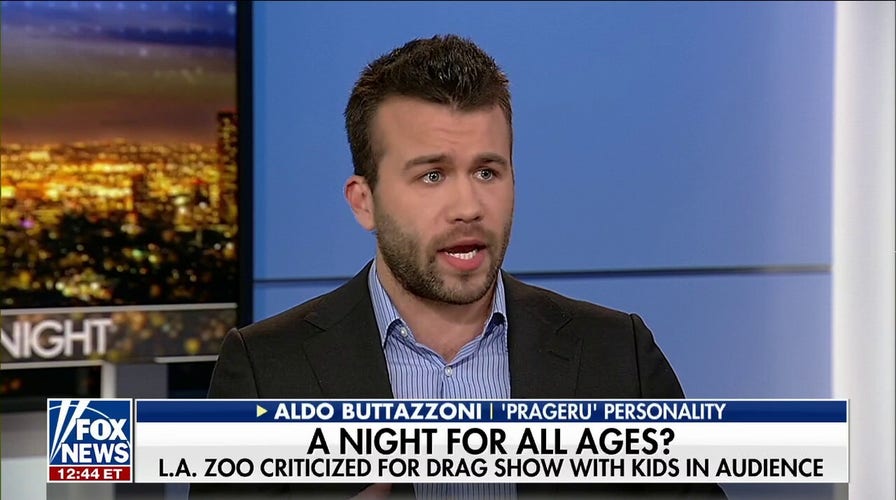 Video
Is it acceptable to take children to drag shows?
'PragerU' personality Aldo Buttazzoni reacts to the Los Angeles Zoo hosting an all-ages permitted drag show on 'Fox News @ Night.'
Republican lawmakers in Arkansas put forward a bill that would ban people under 18-years old from drag shows by classifying the events as adult entertainment.
The legislation, sponsored by Arkansas Republican State Sens. Gary Stubblefield and Mary Bentley, would add drag performances to the Arkansas code's list of adult-oriented businesses that includes adult cabarets, theaters, and nude modeling studios, KHBS-TV reported.
The bill would prevent anyone under the age of 18 from attending a drag show and would also ban drag shows on public property.
"It's destroying these kids' innocence," Stubblefield said. "They're no longer kids. They're seeing things that they shouldn't be seeing."
DRAG QUEEN SHOW STARRING PEOPLE WITH DOWN SYNDROME SHOCKS INTERNET: 'WHAT'S THE TARGET AUDIENCE?'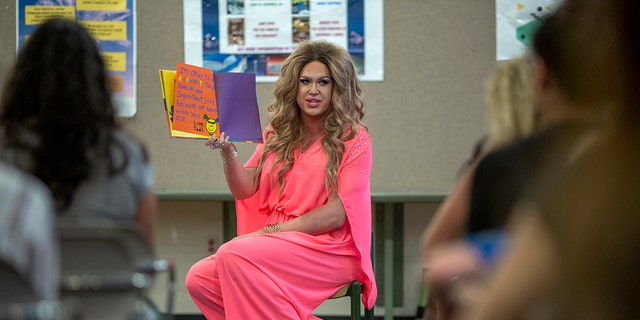 Drag queen "Pickle" reads from a book during a Drag Queen Story Hour at the West Valley Regional Branch Library in Los Angeles.
(David McNew/Getty Images)
In the bill, a drag performance is described as an event that exhibits "gender identity that is different from the performer's gender assigned at birth using clothing, makeup, or other accessories that are traditionally worn by members of and are meant to exaggerate the gender identity of the performer's opposite sex."
The bill targets performances that are "intended to appeal to the prurient interests."
BIDEN POLITICAL APPOINTEES TO HIV COUNCIL HAVE 'WOKE' PASTS TIED TO DRAG QUEEN STORY HOUR, PLANNED PARENTHOOD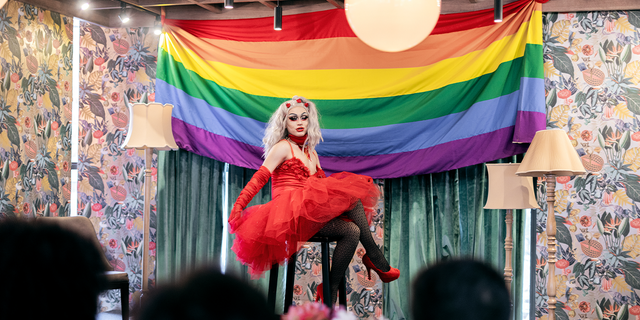 A drag queen from Bogota, Colombia performs at a gay pride event.
(iStock)
The legislators' claims that the bill would protect children riled some advocates.
"The audacity of this bill to try to say that we aren't being appropriate in front of all audiences is absurd," Patty Johnson, a drag performer, told KHBS-TV.
CLICK HERE TO GET THE FOX NEWS APP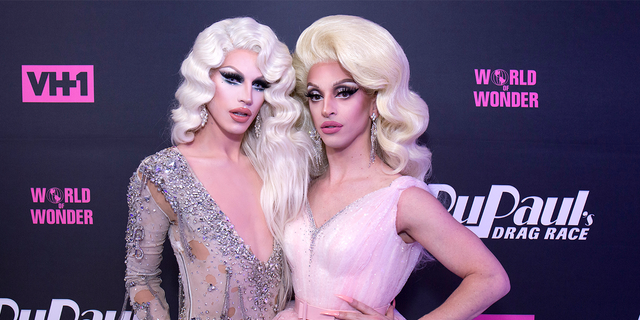 Aquaria and Miz Cracker attend "RuPaul's Drag Race" Season 10 Meet The Queens at TRL Studios on March 21, 2018 in New York City. 
(Santiago Felipe/Getty Images)
Republicans currently hold a majority in both the Arkansas State House and Senate and the bill's sponsors told the outlet they're confident it could become law.
The proposed bill comes as drag performances are drawing scrutiny across the country with opponents arguing that children are being exposed to inappropriate sexual behavior in public places such as libraries where "Drag Queen Story Hour" events have become more prevalent.
Andrew Mark Miller is a writer at Fox News. Find him on Twitter @andymarkmiller and email tips to [email protected].