close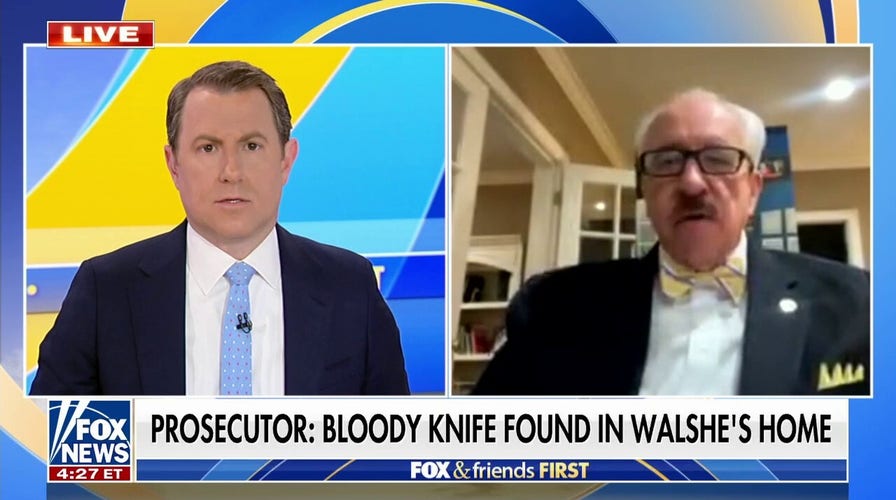 Video
Ana Walshe's husband reportedly searched how to dispose of a body
Private investigator TJ Ward joined 'Fox & Friends First' to discuss the latest on Walshe's disappearance after prosecutors said police found blood and a knife in the family's basement. 
SWAMPSCOTT, Mass. – Police investigating the disappearance of Massachusetts mom Ana Walshe found trash bags with blood, a hatchet and a hacksaw at a waste facility about an hour from the family's home, according to a new report.
Her husband, 47-year-old Brian Walshe, is being held on a $500,000 bond on a charge of misleading investigators.
Sources told WBZ-TV that there was also a rug and used cleaning supplies among the items retrieved for testing.
The grisly find was made at a Peabody trash transfer station on Newbury Street – about 45 miles north of the missing mom's Cohasset home, the report said.
BLOOD, KNIFE FOUND IN HOME OF MISSING MASSACHUSETTS REAL ESTATE EXEC: PROSECUTORS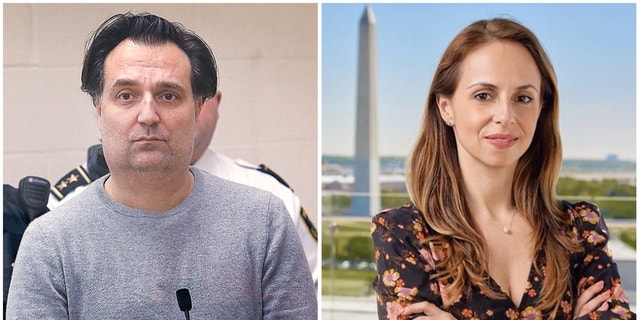 Brian Walshe appeared in Quincy District Court on Jan. 9, 2023, at his arraignment for allegedly misleading investigators about his whereabouts after his wife, Ana Walshe, vanished New Year's Day in Cohasset, Mass.
(Greg Derr/The Patriot Ledger via AP, Pool/handout)
The Norfolk District Attorney's Office issued a press release Tuesday about evidence that had been collected.
"Search activity conducted north of Boston yesterday resulted in a number of items being collected, which will now be subject to processing and testing to determine if they are of evidentiary value to this investigation," the release says.
A spokesman for the prosecutor's office, David Traub, would not confirm the items obtained from the trash or disclose the location where they were found.
MISSING MASSACHUSETTS WOMAN ANA WALSHE'S MOTHER BREAKS SILENCE: 'CLEARLY, THERE MUST HAVE BEEN SOME PROBLEMS'
The local TV station reported that investigators wearing protective suits and police officers with dogs were spotted searching the facility Monday.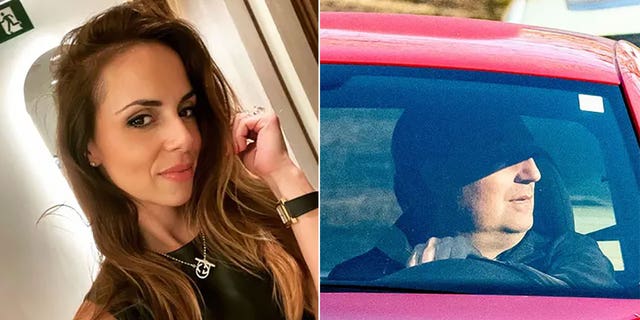 Ana Walshe, left, has been missing since New Year's Day. Her husband, Brian Walshe, right, was spotted leaving their home in Cohasset, Mass., on Jan. 8, 2023, as police returned to search the property. 
(Fox News Digital)
Ana Walshe, 39, a mother of three, was last seen New Year's Day – but wasn't reported missing until Jan. 4 when she didn't show up to her job at real estate development firm Tishman Speyer in Washington, D.C.
Prosecutors disclosed in court Monday at Brian Walshe's arraignment that they found blood in the basement of the family's home and a damaged knife.
MISSING MASSACHUSETTS MOM ANA WALSHE'S HUSBAND SEARCHED HOW TO DISMEMBER BODY: REPORT
Brian Walshe also allegedly went on a shopping spree at Home Depot Jan. 2 and paid $450 in cash for cleaning supplies.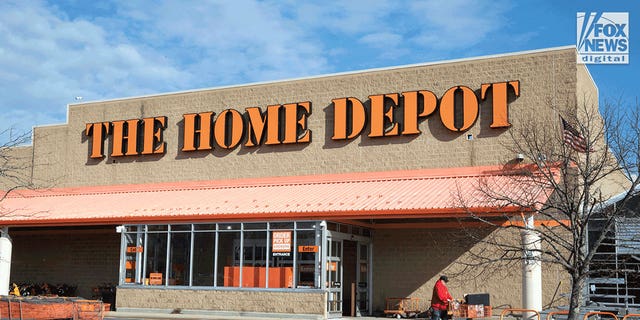 General view of Home Depot at 1149 Hingham St. in Rockland, Massachusetts on Monday, Jan. 9, 2023. According to an affidavit, Brian Walshe may have picked up cleaning supplies here after his wife was last seen.
(David McGlynn for Fox News Digital)
The art fraudster's trip to the home improvement store was in violation of the conditions of his house arrest.
He's awaiting sentencing for selling a pair of fake Andy Warhol paintings for $80,000 and can't leave the family's home without permission from the court.
MISSING COHASSET WOMAN: TIMELINE OF ANA WALSHE'S MOVEMENTS BEFORE DISAPPEARANCE
The Norfolk District Attorney's Office said in the press release that investigators would not be searching any public areas Tuesday.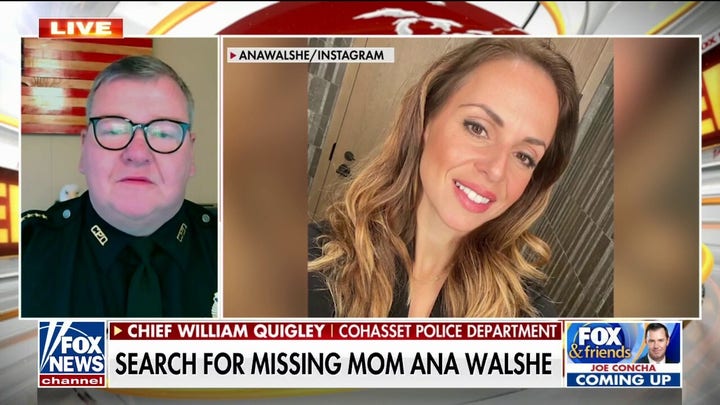 Video
The couple's three boys, ages 2, 4 and 6, are in state custody, a law enforcement source told Boston 25 news.
CNN reported that Brian Walshe had conducted internet searches on how to dispose of a 115-pound woman's body and how to dismember a body, citing law enforcement sources.
CLICK HERE TO GET THE FOX NEWS APP
Brian Walshe's attorney, Tracy Miner, has declined to comment.
"I am not doing press interviews or even responding to inquiries, as right now my focus is on defending my client in court," she told Fox News Monday.
Rebecca Rosenberg is a veteran journalist and book author with a focus on crime and criminal justice. Email tips to [email protected] and @ReRosenberg.