close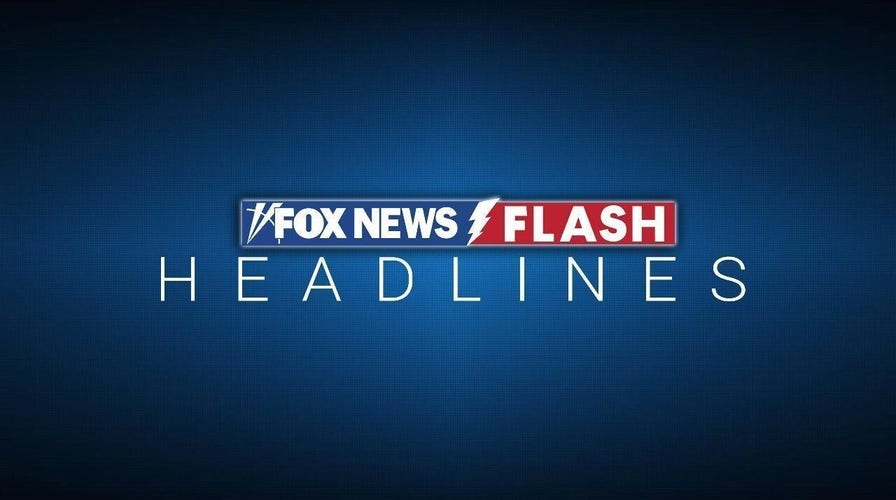 Video
Fox News Flash top headlines for January 10
Fox News Flash top headlines are here. Check out what's clicking on Foxnews.com.
The Muslim Public Affairs Council (MPAC) is demanding the reinstatement of an adjunct professor fired for displaying an image of the Islamic prophet Muhammad in class.
Erika López Prater, an adjunct art history professor at Minnesota's Hamline University, was fired after a student complained about images of Muhammad in her course.
HAMLINE UNIVERSITY PROFESSOR FIRED FOR SHOWING IMAGES OF MUHAMMAD HAD WARNED STUDENTS IN SYLLABUS
Prater issued a syllabus warning students that the class would contain images of holy figures, including the prophet Muhammad and the Buddha. Students were told they could contact her with any concerns about the course material, and none did, according a report from the New York Times.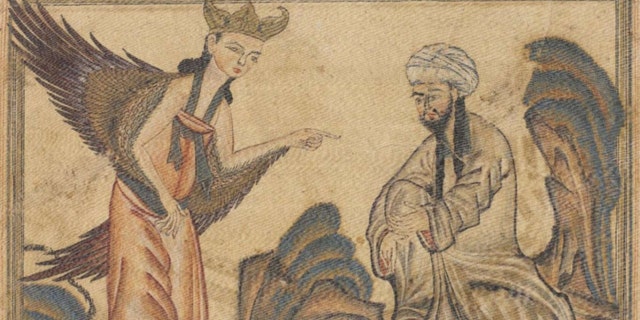 This painting by medieval Islamic scholar Rashid al-Din shows Muhammad receiving his first revelation from the angel Gabriel, and was reportedly one of the images shown to the class at Hamline University.
(Edinburgh University Library)
Prater also reportedly warned students that a painting containing an image of Muhammad was going to be displayed a few minutes ahead of time, giving anyone who might be offended by such imagery an opportunity to leave the classroom.
RESPECT FOR MUSLIM STUDENTS 'SHOULD HAVE SUPERSEDED ACADEMIC FREEDOM' IN CLASS CONTROVERSY: COLLEGE PRESIDENT
"It is with great concern that the Muslim Public Affairs Council (MPAC) views the firing of an art professor, Erika López Prater, from Hamline University on the grounds of showing a fourteenth-century painting depicting the Prophet Muḥammad," an official statement from MPAC read. "We issue this statement of support for the professor and urge the university to reverse its decision and to take compensatory action to ameliorate the situation."
In the statement released Monday, MPAC argued that the artwork was displayed tastefully and for the sake of education on the variance of beliefs among Muslims.
MINNESOTA PROFESSOR REPORTEDLY FIRED AFTER MUSLIM STUDENTS COMPLAIN ABOUT IMAGES OF MUHAMMAD SHOWN IN CLASS
"As a Muslim organization, we recognize the validity and ubiquity of an Islamic viewpoint that discourages or forbids any depictions of the Prophet, especially if done in a distasteful or disrespectful manner," the MPAC statement read. "However, we also recognize the historical reality that other viewpoints have existed and that there have been some Muslims, including and especially Shīʿī Muslims, who have felt no qualms in pictorially representing the Prophet (although often veiling his face out of respect)."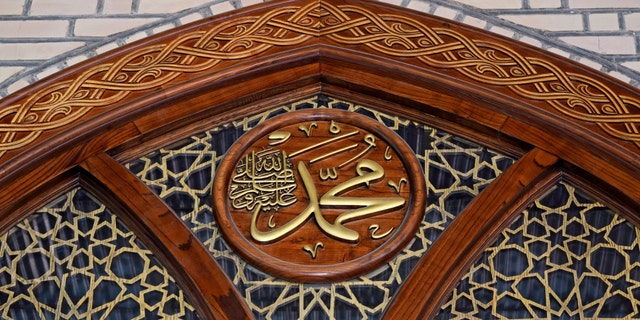 A wooden inscription of Muhammad's name.
(ramil110 via Getty Images)
Hamline University President Fayneese Miller penned a letter to students last month apologizing for the incident, arguing that not offending the school's Muslim students was more important than academic freedom.
CLICK HERE TO GET THE FOX NEWS APP
"It is not our intent to place blame; rather, it is our intent to note that in the classroom incident—where an image forbidden for Muslims to look upon was projected on a screen and left for many minutes—respect for the observant Muslim students in that classroom should have superseded academic freedom," Miller said in the letter.
Fox News' Michael Lee contributed to this report.
Timothy Nerozzi is a writer for Fox News Digital. You can follow him on Twitter @timothynerozzi and can email him at [email protected]