close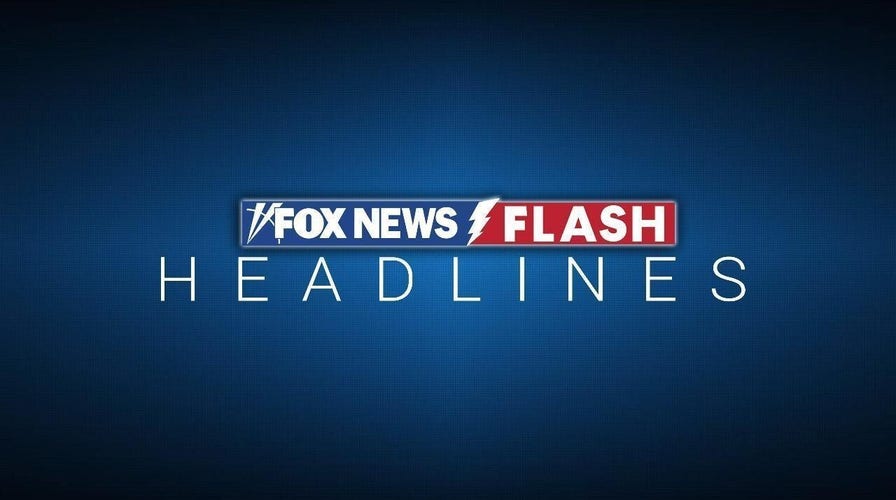 Video
Fox News Flash top headlines for January 31
Fox News Flash top headlines are here. Check out what's clicking on Foxnews.com.
Shamila doesn't have a photo of the baby son who died in her arms in freezing temperatures at their home in Kabul this month, but she remembers his face perfectly.
"He had a white and bright face, big eyes, a small nose and black hair," she said.
Three-month old Amrullah was one of at least 171 people who have died due to the cold weather in Afghanistan in recent weeks, in a bitter freezing snap that has hit just as the country is experiencing a severe humanitarian crisis.
ICY WEATHER BRINGS SNOW, RAIN TO TENNESSEE VALLEY, PLAINS
The United Nations has said 28 million Afghans, many of them children, are in need of urgent assistance during the coldest winter in 15 years, which has seen temperatures dip as low as -29.2 degrees Fahrenheit.
Many aid groups have partially suspended operations in recent weeks due to a Taliban administration ruling that most female NGO workers are forbidden from working, leaving agencies unable to operate many programmes in the conservative country.
Amrullah's father, Nek Mohammad, 40, lost his income a few months ago when health problems stopped his work as a labourer.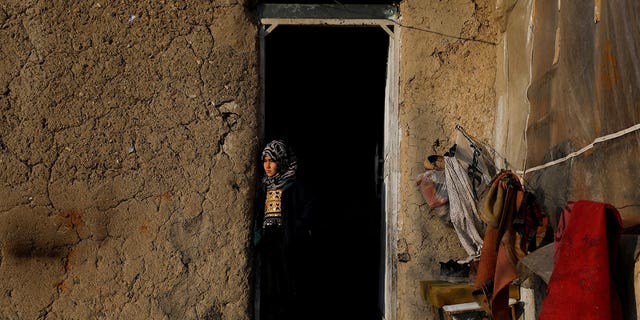 Sister of Amrullah, a three-month-old who died due to the cold, stands at her home in Kabul, Afghanistan, on Jan. 30, 2023.
(REUTERS/Ali Khara TPX IMAGES OF THE DAY)
With no money for heating, little food besides bread and tea, and drafty windows in their mountainside home, several of their eight children quickly fell sick.
They took baby Amrullah to hospital around two weeks ago for coughing and congested lungs.
Afghanistan's hospital wards have been filling up in recent months with children suffering from pneumonia and other respiratory diseases as many families face stark choices between being able heat their homes or afford food.
The night his parents took Amrullah back home, a severe cold snap hit.
NYC STILL REPORTS NO MEASURABLE SNOWFALL AS JANUARY ENDS
Shamila, 35, clutched her baby and covered herself in a quilt. But around midnight she woke to find his face was cold.
"The night that I lost my baby it was terribly cold, I was trying to… warm my baby boy, but I couldn't succeed," she said.
Without money to host funeral guests, they quietly buried their baby without informing family.
A family friend has since given them a basic charcoal heating system to take the edge off the deadly cold, but unable to afford much food other than bread, Shamila is worried about several of her surviving children who have heavy coughs.
CLICK HERE TO GET THE FOX NEWS APP
"I am … always thinking of my baby boy and my two other small children, they are also sick, I don't want to lose them as well," she said. She asked for more international aid for Afghanistan.
Without a camera phone, the family did not manage to get a photo of Amrullah. But his mother keeps the clothes she made for him before he was born wrapped up in a small bundle.
On Tuesday, they visited the cemetery, blanketed in snow, and said prayers for their son.
"May God spare other mothers the pain of losing their children," Shamila said, by the rock marking his grave. "It is very difficult for humans to bear it."