close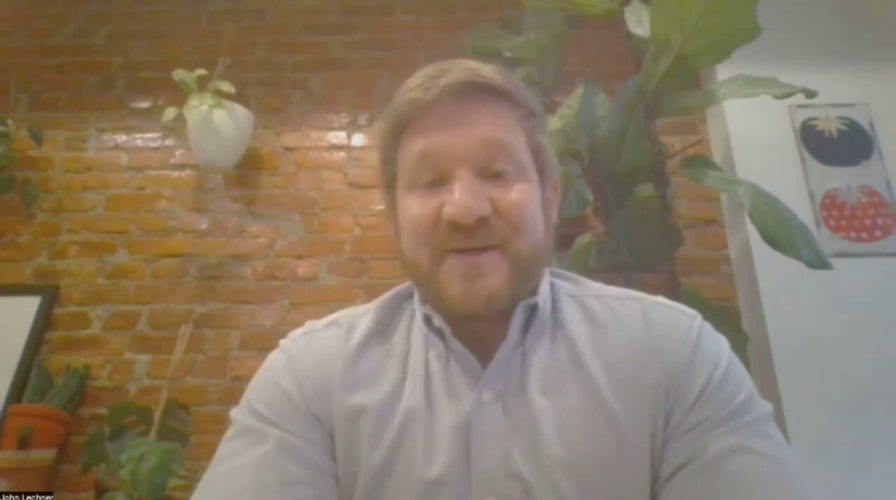 Video
Russia seeks to further its influence in Africa
Fox News correspondent Amy Kellogg interviews John Lechner, a Russia and Africa expert on Moscow's growing interests in Africa.
Wagner chief Yevgeny Prigozhin championed the training efforts of his newest recruits swept from Russia's penal system and slotted for deployment on Ukraine's front lines and said they will "will make real cannibals."
The term is not meant as a literal interpretation, explained Russia expert and former Defense Intelligence Agency intelligence officer for Russian Doctrine & Strategy Rebekah Koffler.
The expression is intended as way for Prigozhin to claim he is turning his convicts into fighting machines as they prepare for the warfront in Ukraine.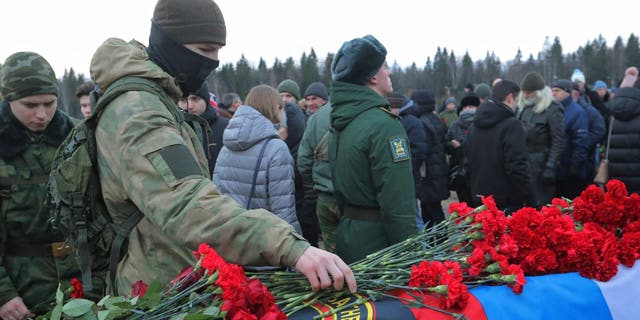 A man places flowers at the coffin during the funeral of Dmitry Menshikov, a mercenary for the private Russian military company Wagner Group, killed during the military conflict in Ukraine, in the Alley of Heroes at a cemetery in Saint Petersburg, Russia December 24, 2022. 
(REUTERS/Igor Russak)
RUSSIAN WAGNER GROUP GAINS GLOBAL NOTORIETY FROM AFRICA TO UKRAINE, BUT DIVISION BREWS AT HOME
In a video shared by the Daily Mail Tuesday, Prigozhin spoke as Wagner forces trained behind him and said, "This is a supplementary training base for our fighters."
"The primary training is in Molkino and here experienced fighters are given additional training in their specialties," he said in reference to where Wagner's main base in Russia is located. "Here they make real cannibals."
Wagner began offering Russian convicts a chance to fight in Ukraine and in exchange secure their release from prison — no matter the charge.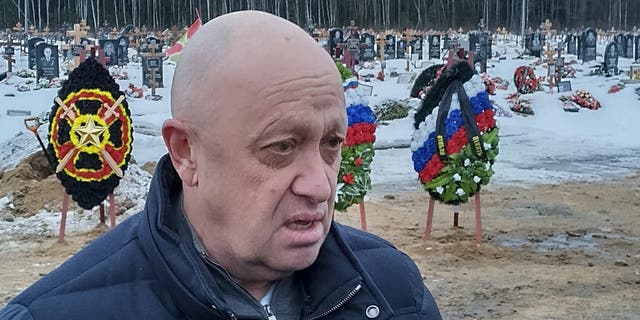 Wagner Group head Yevgeny Prigozhin attends the funeral of Dmitry Menshikov, a fighter of the Wagner group who died during a special operation in Ukraine, at the Beloostrovskoye cemetery outside St. Petersburg, Russia, Saturday, Dec. 24, 2022. 
(AP Photo)
RUSSIA'S WAGNER CHIEF FREES FIRST ROUND OF CONVICTS WHO TRADED JAIL TIME FOR WAR IN UKRAINE
So long as a convict can survive on the front lines for a six-month stint, they can return home without fulfilling their full prison term.
Though Wagner forces receive ammunitions and equipment from the Russian defense ministry they do not work with or function as a part of the Russian military forces.
Prigozhin, a Putin ally, has concentrated his forces in the most harshly fought over regions in Ukraine like Donetsk and claimed recent victories for Russia were down to his forces, not Russia's military.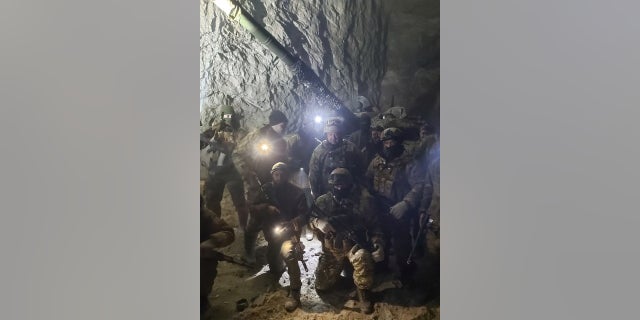 People in military uniform, claimed to be soldiers of Russian mercenary group Wagner and its head Yevgeny Prigozhin, pose for a picture believed to be in a salt mine in Soledar in the Donetsk region, Ukraine, in this handout picture released January 10, 2023. 
CLICK HERE TO GET THE FOX NEWS APP
Though the Russian military has sought to distance itself from the brutal mercenary group it claimed earlier this month that Russian military units and Wagner Forces worked as in a "heterogeneous" effort to secure the fiercely contested town of Soledar.
The U.S. estimates that there are some 50,000 hired soldiers in Ukraine, roughly 10,000 are believed to be professional contractors while 40,000 are convicts recruited to backfill flagging numbers on the ground.
Caitlin McFall is a Reporter at Fox News Digital covering Politics, U.S. and World news.