close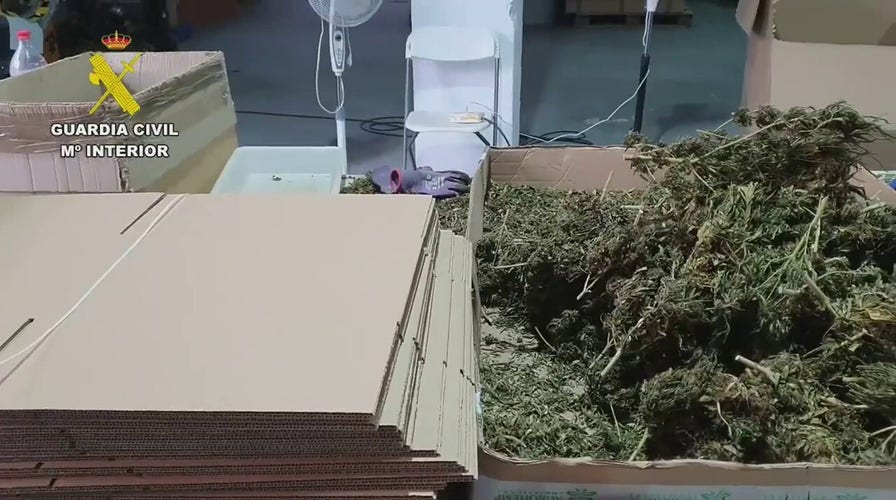 Video
Spanish police seize largest ever haul of cannabis
The Spanish Civil Guard said they have seized the largest ever haul of cannabis following a series of raids across Spain. (Guardia Civil via Storyful)
Hong Kong residents have rushed to dump whatever cannabidiol (CBD) products they have as the city institutes a ban starting Wednesday.
"Starting from February 1, cannabidiol, aka CBD, will be regarded as a dangerous drug and will be supervised and managed by the Dangerous Drugs Ordinance," customs intelligence officer Au-Yeung Ka-lun said at a news briefing. "As of then, transporting CBD for sale, including import and export, as well as producing, possessing and consuming CBD, will be illegal."
New penalties will include up to life in prison and Hong Kong $5 million (roughly $638,000) in fines for importing, exporting or producing CBD. Possession alone can result in a maximum seven-year sentence and Hong Kong $1 million (roughly $128,000) in fines.
The Wall Street Journal reported that businesses and residents started dumping their products before the law took effect.
BRITISH COLUMBIA BECOMES FIRST PROVINCE IN CANADA TO DERIMINALIZE HEROIN, FENTANYL, COCAINE, OTHER HARD DRUGS
Products including oils, drinks and gummies infused with CBD have disappeared from store shelves and authorities have set up disposal boxes around the city for residents to deposit affected items.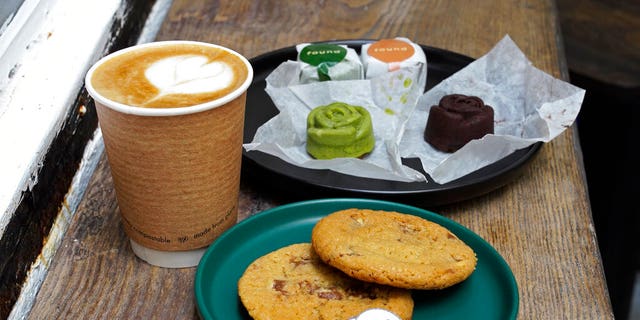 Coffee, biscuits, green tea and chocolate mooncake that contain cannabidiol, or CBD, are displayed at the Found Cafe in Hong Kong on Sept. 13, 2020.
(AP Photo/Vincent Yu, File)
Authorities have so far collected some 77,400 CBD products as of Sunday, according to a government statement, mostly consisting of skin care products, edible oils and health supplements.
DETROIT-AREA DOCTOR SENTENCED TO NEARLY 17 YEARS IN PRISON FOR VAST OPIOD SCHEME
Shops have slashed prices on the remaining stock in a fire sale to clear shelves and shift business focus.
The government announced the ban last year as it cited difficulty in isolating pure CBD from cannabis, leading to the possibility of contamination with THC during production.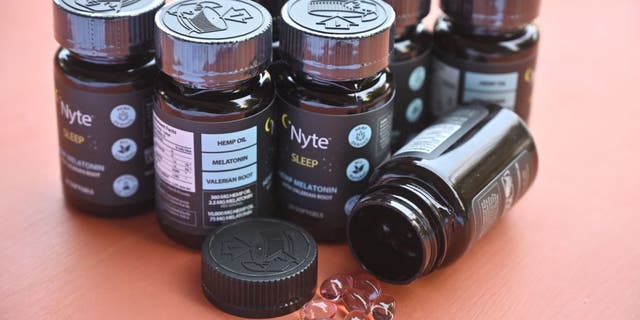 Hong Kong will outlaw cannabidiol (CBD) on Feb. 1, 2023, with the government placing it in the same category as heroin, cocaine and methamphetamine.
(Photo illustration by Peter Parks/AFP via Getty Images)
Chan Kai-ho, a divisional commander with the department's Airport Command, said law enforcement will handle enforcement on a case-by-case basis. The ban aims to bolster Hong Kong's efforts to apply a zero-tolerance policy toward drugs.
ANIMAL TRANQUILIZER FOUND IN 90%+ OF PHILLY DRUG SUPPLY, 'TRANQ' IS EATING USERS' SKIN LEADING TO AMPUTATIONS
The government aims to eliminate cannabis, cocaine, ecstasy, heroin, ketamine and "ice," and it warned travelers to not bring CBD products to Hong Kong from abroad.
Criminal penalties for both sale and usage are also enforced for marijuana.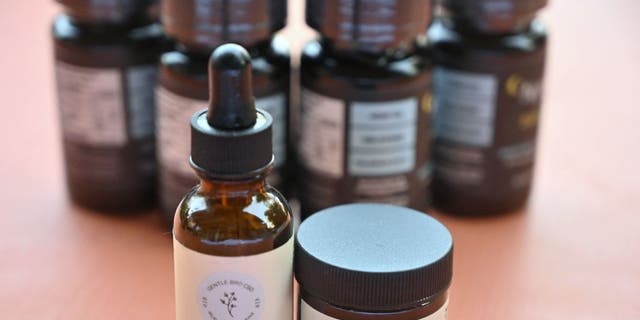 Cannabidiol (CBD) products in Hong Kong on Jan. 30, 2023.
(Photo illustration by Peter Parks/AFP via Getty Images)
In one of the most high-profile cases, Jaycee Chan, the son of Hong Kong action star Jackie Chan, served a six-month sentence in 2014-2015 for allowing people to consume marijuana in his Beijing apartment amid a crackdown on illegal narcotics in the Chinese capital.
CLICK HERE TO GET THE FOX NEWS APP
Most Asian nations maintain strict drug laws and enforce harsh penalties for violators, including the death penalty, except for Thailand, which made it legal to cultivate and possess marijuana last year.
The Associated Press contributed to this report.
Peter Aitken is a Fox News Digital reporter with a focus on national and global news.