close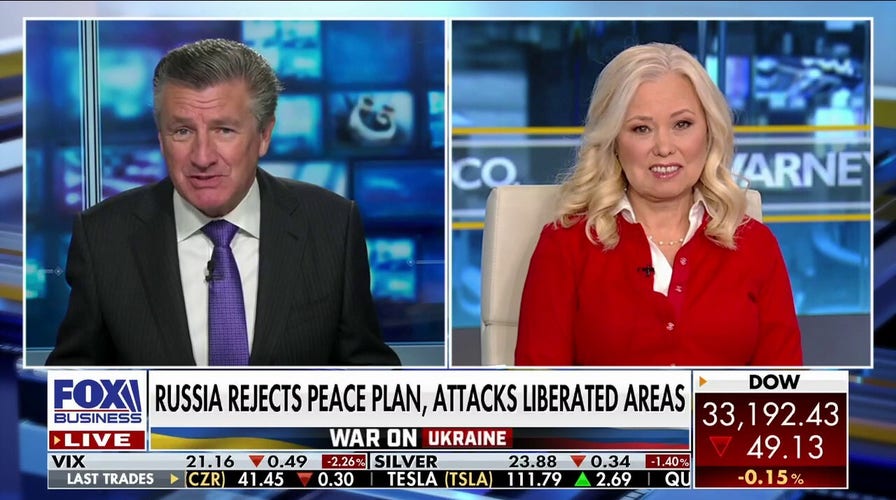 Video
Peace talks unlikely as Russia, Ukraine, US pursue 'irreconcilable' positions: Rebekah Koffler
Former Defense Intelligence Agency Officer Rebekah Koffler discusses why peace talks are unlikely between Russia, Ukraine, and the U.S., on 'Varney & Co.'
Upon rejecting Russian President Vladimir Putin's ceasefire proposal this week, Ukrainian President Voldymyr Zelenskyy instead made a direct appeal to Russian citizen to oppose the war.
"To end the war…end your state's aggression," he said in an overnight address Thursday.
Zelenskyy's comments came just hours after Putin called on his Defense Minister Sergei Shoigu to order a cease fire from Jan. 6 -7 in recognition of Christmas in the Russian Orthodox church.
Zelenskyy's office rejected the proposal as a "cynical trap and an element of propaganda."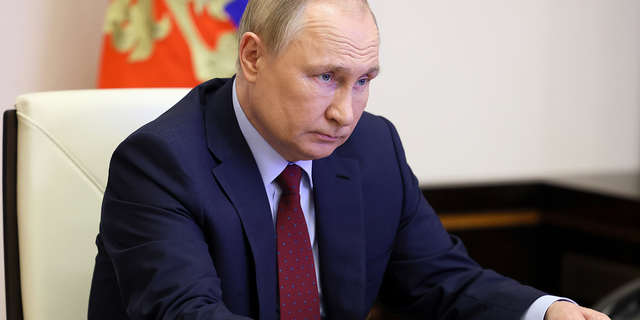 Russian President Vladimir Putin attends a meeting via videoconference at the Novo-Ogaryovo residence outside Moscow, Russia, on Wednesday, June 1.
(Mikhail Metzel, Sputnik, Kremlin Pool Photo via AP)
PUTIN ORDERS TEMPORARY CEASEFIRE IN UKRAINE IN OBSERVATION OF ORTHODOX CHRISTMAS
"Everyone in the world knows how the Kremlin uses respites at war to continue the war with renewed vigor," Zelenskyy said in an overnight address. "What is needed is the citizens of Russia…[to] find the courage to free themselves of their shameful fear of one man in the Kremlin."
"Your fear of him destroys your country," he added.
Zelenskyy pointed to Kyiv's attempts to implement a peace plan and bring about the end of the war, though Moscow rejected the plan as it called for Russian troops to begin withdrawing on Dec. 25.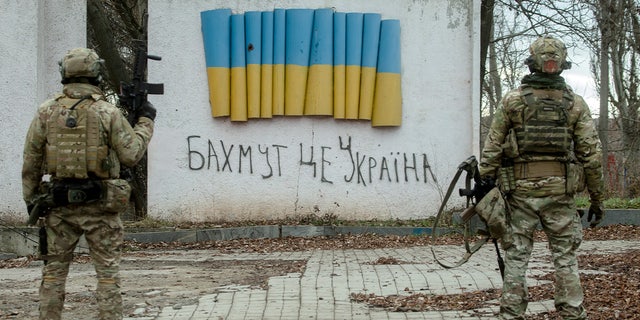 BAKHMUT, UKRAINE – JANUARY 4: Ukrainian soldiers stand near a stele with a Ukrainian flag and a handwritten inscription that reads: "Bakhmut is Ukraine" on January 4, 2023 in Bakhmut, Donetsk Oblast, Ukraine. 
(Photo by Yan Dobronosov/Global Images Ukraine via Getty Images)
LINDSEY GRAHAM CALLS ON BIDEN TO SUPPLY 'HEAVY MODERN TANKS' TO UKRAINE FOR WAR AGAINST RUSSIA
"As of that day already, the number of Russian soldiers killed was almost 95,000," he said. "As of today, you have already lost almost 110,000 of your soldiers."
"The war will be over when your soldiers either leave or we drive them out," he added.
Zelenskyy reiterated his concern that Russia is planning a major operation in an attempt to "turn the tide" in the war amid its troop's failure to advance the line after loosing significant swaths of territory beginning in September with the withdrawal of Kharkiv.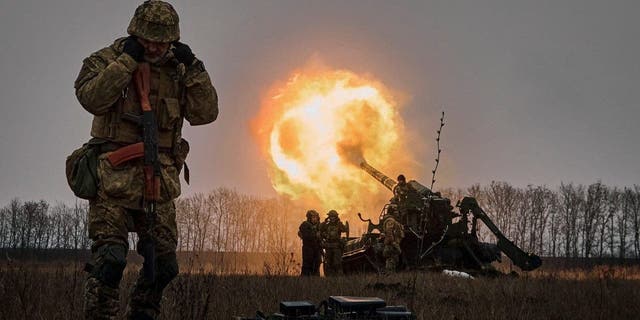 Ukrainian soldiers fire a Pion artillery system at Russian positions near Bakhmut, Donetsk region, Ukraine, Friday, Dec. 16, 2022.
(AP Photo/LIBKOS)
CLICK HERE TO GET THE FOX NEWS APP
Kyiv has not detailed what it believed Moscow is planning but warned that Russia will "throw everything they have" at the war.
Putin's ceasefire proposal came just weeks after he instructed defense officials to overhaul their war effort by better supplying Russian troops, bolstering missile stockpiles and readying Russia's "nuclear triad" for combat.
Caitlin McFall is a Reporter at Fox News Digital covering Politics, U.S. and World news.