Wynonna Judd said this week that going on tour after her mother's death was "healing" for her in a way she didn't expect.
"I've had an incredible, incredible opportunity to heal through all of this, to cry and to say things onstage that I'll never say again," she told The Hollywood Reporter in an interview published Thursday. "This is a whole other level of deep, and I wasn't expecting it."
Wynonna, 58, and her mother, Naomi Judd, were supposed to tour together last year, but the 76-year-old died by suicide in April.
"I knew it would be intense, but this is literally, 'Oh, my Lord,'" Wynonna added. "This is me with a broken heart being as open as I'll probably ever be, and other people are responding to that in a way that I wasn't expecting."
WYNONNA JUDD RECALLS LAST PERFORMANCE WITH MOM NAOMI JUDD: 'SHE WAS VERY FRAGILE'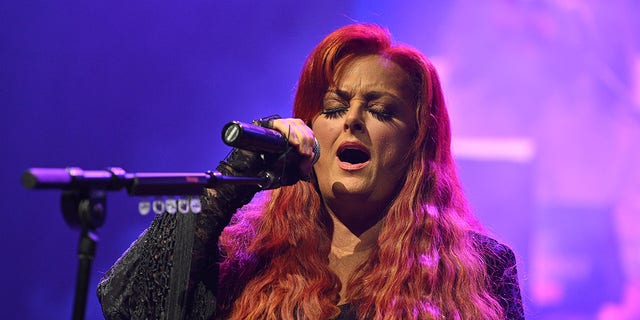 Wynonna Judd said touring after her mother's death was healing for her. 
(Fernando Leon/Getty Images)
She decided to move forward with "The Judds: The Final Tour" after her mom's death, explaining how it was not only therapeutic for her but for many of her fans in the audience.
"I've had people literally come up to me and say, 'My mom committed suicide, and I am here, and I'm feeling every word you say,'" Wynonna said. "And when they say that, I'm not sure what else to tell you, brother. It is intensely deep and personal."
She said she went on the tour with a "full heart" for her fans and a "broken heart" after her mother's death.
WYNONNA JUDD REFLECTS ON REHEARSING FOR FINAL TOUR WITHOUT LATE MOTHER NAOMI JUDD: 'I JUST LOST IT'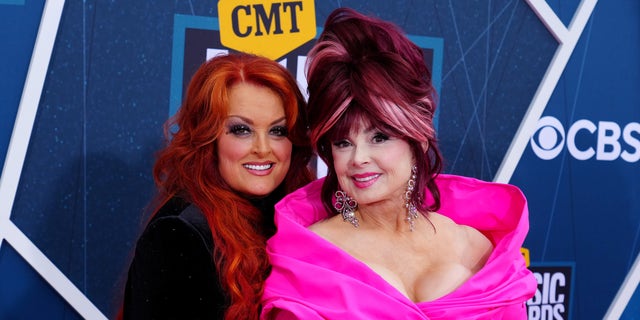 Naomi Judd died by suicide last April. 
(Jeff Kravitz/Getty Images for CMT)
"The two just intertwined in a way that I wasn't expecting," she said. "You go out, and you do tours and you think, 'Oh, this is going to be about the music, and this is going to be about the celebration of the history that mom and I had together.'
"And then, all of a sudden, it just knocks you over because the support and the love was so strong at times, I actually had to sit down, and people thought that maybe something perhaps was wrong, and it was just because it was so overwhelming."
She called it an "amazing healing experience."
CLICK HERE TO SIGN UP FOR THE ENTERTAINMENT NEWSLETTER
Wynonna has decided to extend the tour with 13 more dates, starting at the end of the month.
Martina McBride, Little Big Town, Brandi Carlile, Kelsea Ballerini, Tanya Tucker and Ashley McBryde will join her on the tour.
"It feels like light therapy," Wynonna said of the support from the audience at her shows. "The lights from the phones would be waving, and they would be singing 'Love Can Build a Bridge,' and every person in there felt like they were singing directly towards me. It was not a show, it was not a performance. It was a celebration of life. And it really took me to a place that I wasn't expecting. And, boy, I'm glad I showed up 'cause it's changed my life. It's changed my life forever."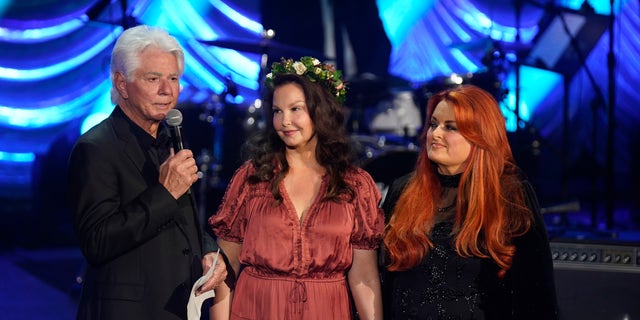 Wynonna Judd said she and her sister Ashley are closer after their mother's death. 
(Mickey Bernal)
She also said losing her mother has brought her and her half-sister, actress Ashley Judd, closer.
"When you become an orphan — Ashley still has her father — but when you lose your mother, it is the most unbelievable thing," Wynonna explained. "And when you have a sibling, it forces you to either make it or break it. It either separates you more or it connects you more."
She said Ashley is living in a home on her 500-acre farm in Tennessee.
"Ashley and I are more connected than ever," Wynonna said. "We get together, and we talk about things that we've never talked about. And I'm finding that we have more in common than ever, even though we've been separated geographically for the most part."
Wynonna previously quashed rumors that she and her sister were arguing over their mother's will, saying last year that they would eventually split her estate. Naomi named her husband Larry Strickland executor of her will before her death.
CLICK HERE TO GET THE FOX NEWS APP
"And now, here we are, coming over to each other's houses and talking about mom and stories and when we were little, and it makes me love her and feel closer to her," Wynonna said.
If you or someone you know is having thoughts of suicide, please contact the Suicide & Crisis Lifeline at 988 or 1-800-273-TALK (8255).