House Minority Leader Kevin McCarthy, R-Calif., is working closely with different factions of the Republican Party, known together as the "Five Families," as he looks to secure his bid for speakership this week.
McCarthy has been calling the five factions of the GOP conference the "Five Families" in an apparent mafia joke. The term comes from a nod to the five well-known major organized Italian crime families in the New York City area – the novel "The Godfather" also featured five fictional crime families.
The House GOP leader had a call with the heads of the "Five Families" Friday and invited them to a Chick-fil-A dinner in the Capitol Monday evening ahead of Tuesday's leadership vote.
THE VOTE FOR HOUSE SPEAKER: LIVE UPDATES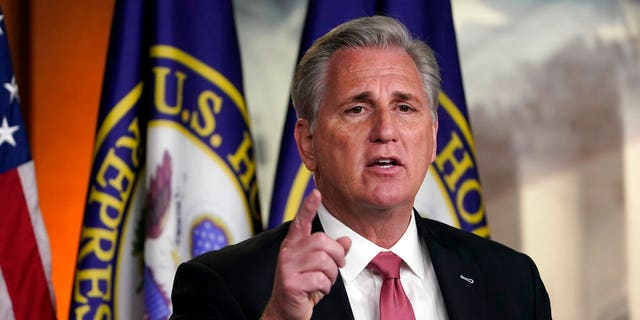 House Minority Leader Kevin McCarthy (AP Photo/Susan Walsh)
The GOP factions include the House Freedom Caucus, the Republican Study Committee, the Republican Main Street Caucus, the Republican Tuesday Group/Republican Governance Group and the Problem Solvers Caucus.
For the last few weeks, McCarthy's biggest obstacle to winning the speaker's gavel has been with the House Freedom Caucus. Several members of that group have said they will not vote for McCarthy, and it was still unclear as members of Congress gathered how McCarthy would collect the 218 votes he needs.
CLICK HERE TO GET THE FOX NEWS APP
The SVA Theater hosted a 20th anniversary panel discussion on the mob series "The Sopranos" on Jan. 9, 2019 in New York City.
(Theo Wargo/Getty Images)
Lawmakers elected to the 118th Congress convene for the first time on Tuesday at noon and are expected to vote on a House speaker in the early afternoon.
It's far from certain that McCarthy will become speaker due to opposition from some hard-line conservatives. If the entire House of Representatives is present for the speaker vote, McCarthy will need 218 votes. Republicans will seat 222 lawmakers, so McCarthy can leave only four GOP minds unchanged.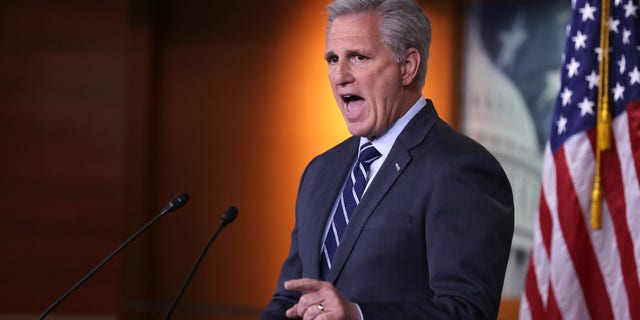 House Minority Leader Kevin McCarthy is fighting to become House speaker.
(Chip Somodevilla/Getty Images)
Fox News' Tyler Olson contributed to this report.