Colorado Gov. Jared Polis is planning to send migrants to cities including New York City, according to NYC Mayor Eric Adams, who says he was notified of the plan on Monday evening.
"We were notified yesterday that the governor of Colorado is now stating that they are going to be sending migrants to places like New York and Chicago," Adams said in an interview with WABC's "Sid & Friends in the Morning."
Polis' office did not immediately respond to a request for comment.
New York City has been the destination for hundreds of buses from Texas throughout the second half of 2022, and Adams has feuded with Gov. Greg Abbott, a Republican, over the moves to bus migrants to the self-described "sanctuary city."
DENVER MAYOR DECLARES STATE OF EMERGENCY AFTER ARRIVAL OF MIGRANTS FROM SOUTHERN BORDER: 'AN IMMENSE STRAIN'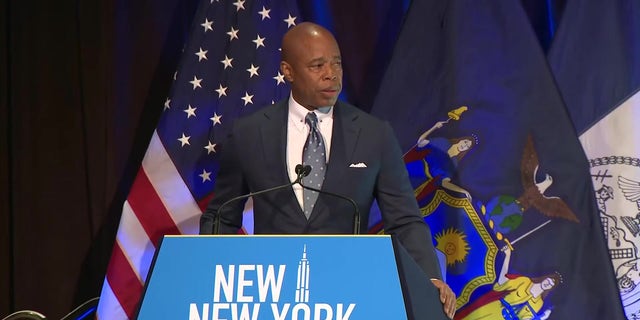 Mayor Eric Adams has called for help with the crisis from the federal government.
(Screenshot/YouTube)
Texas, which also bussed migrants to Chicago, Washington D.C. and Philadelphia, said repeatedly that it is overwhelmed and is seeking to reduce the pressure on the state from the historic border crisis that has seen more than 2.3 million migrant encounters at the southern border in FY 2022 alone, as well as seeking to draw national attention to the crisis. Arizona had also bussed migrants to Washington D.C., while Florida flew migrants to Martha's Vineyard.
Colorado is not a border state and Polis is a Democrat, but the state has been struggling with a migrant influx, particularly in Denver. There, Mayor Michael Hancock declared a state of emergency last month. The city said in a release on Monday that it has aided 3.485 migrants since Dec. 9.
"Our resources to respond to this crisis remain at capacity and we continue to call on the federal government, private businesses, and area non-profits to assist," the city said.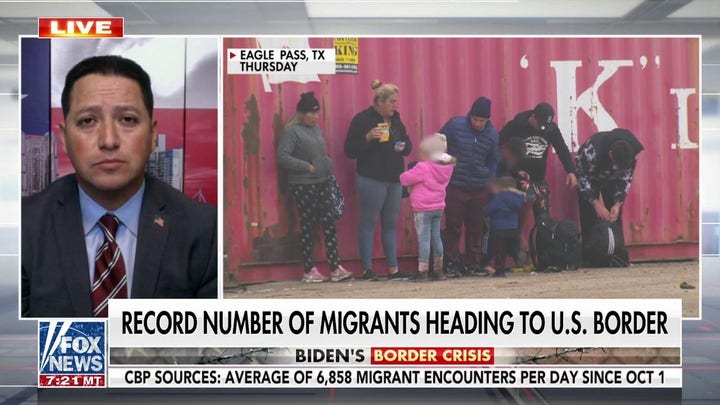 Video
The potential for more transports comes as the historic border numbers in 2022 show no sign of letting up in 2023, with numbers for FY 2023 outpacing the numbers for the prior year. Migrants had been drawn to the border in part due to the potential for the end of expulsions under the Title 42 public health order — which were due to end on Dec. 21.
BIDEN ADMIN FACING THIRD YEAR OF CRISIS AT THE SOUTHERN BORDER WITH UNCERTAIN IMMIGRATION POLICIES IN 2023
However, the ending of that order has since been put on hold by the Supreme Court, and the court is expected to consider arguments over the policy in the Spring.
While the number of migrants New York City has been receiving is relatively low compared to the hundreds of thousands encountered each month at the border, Adams has repeatedly said New York City is overwhelmed and in need of more federal aid as the crisis imposes on the quality of life in the Big Apple.
CLICK HERE TO GET THE FOX NEWS APP
"We received over 30,000 asylum seekers that are in need of not only shelter or food, education for children, healthcare, some of the basic items that are needed, and this is really impacting on the quality of life in New York and our ability to provide for every day, long-term New Yorkers on the needs that they have during this difficult time," he said on Tuesday. "This must be addressed."
Fox News' Tamara Gitt and Bradford Betz contributed to this report.