close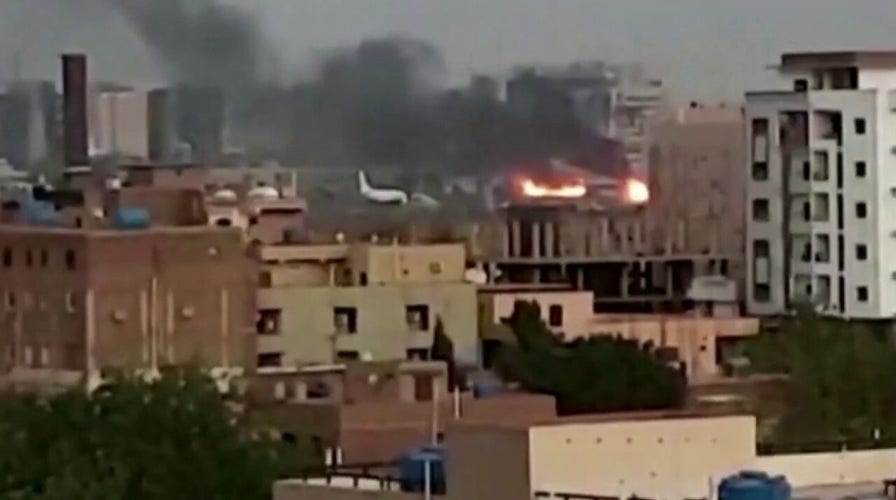 Video
US prepares embassy evacuation plans in Sudan as civil war fighting continues
Fox News national security correspondent Jennifer Griffin has more on where things stand amid escalating violence in Sudan on 'Special Report.' 
The White House has said it has no immediate plans for a government-coordinated evacuation of American citizens trapped in war-torn Sudan as Africa's third-largest country descends into civil war. An estimated 16,000 private U.S. citizens are registered with the U.S. Embassy in Khartoum.
In a press release, President Joe Biden said he was receiving regular reports from his team on efforts to assist those remaining Americans in Sudan "to the extent possible," while saying that the U.S. government is "working closely" with allies.
"I am receiving regular reports from my team on their ongoing work to assist Americans in Sudan, to the extent possible," Biden said in a press release Saturday evening. "We are also working closely with our allies and partners in this effort."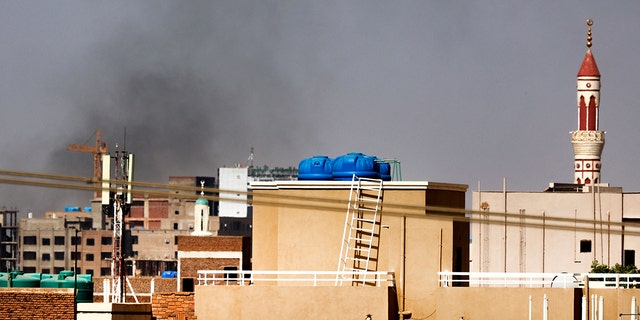 Smoke billows over residential buildings in eastern Khartoum, Sudan, on April 22, 2023, during ongoing battles between the forces of two rival generals. (AFP via Getty Images)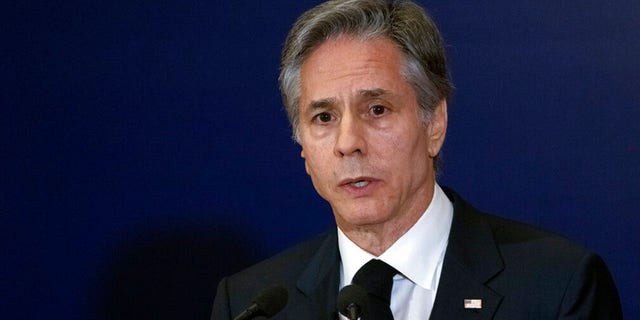 U.S. Secretary of State Antony Blinken speaks during a press conference on the sidelines of the G20 foreign ministers meeting, Thursday, March 2, 2023, in New Delhi. (AP Photo/Altaf Qadri)
The embassy issued an alert earlier Saturday cautioning that "due to the uncertain security situation in Khartoum and closure of the airport, it is not currently safe to undertake a U.S. government-coordinated evacuation of private U.S. citizens."
"If evacuation of private U.S. citizens becomes necessary, this announcement will be made public by Travel Alert and Travel Advisory," the embassy added.
PRESIDENT BIDEN CALLS CIVIL WAR IN SUDAN 'UNCONSCIONABLE' AS US EMBASSY PERSONNEL EVACUATE
Secretary of State Antony Blinken echoed Biden's sentiments, saying in a press release that the U.S. government would "continue to assist Americans" and "continue to coordinate" with allies.
"We will continue to assist Americans in Sudan in planning for their own safety and provide regular updates to U.S. citizens in the area." Blinken wrote in a press release Saturday night. "We will also continue to coordinate with our allies and partners as well as our local partners on efforts to ensure the safety of their personnel.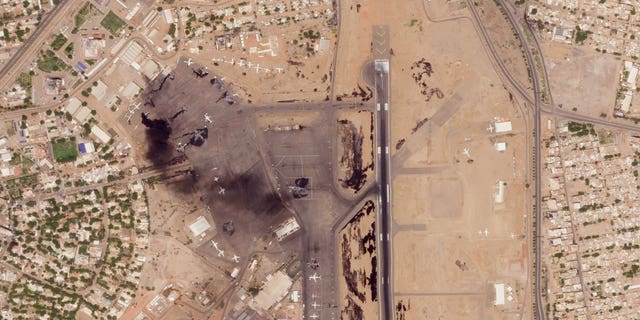 A satellite photo shows damaged aircraft at Sudan's Khartoum International Airport. Fighting reportedly continued in the Sudanese capital Tuesday despite international efforts to broker a truce between two rival generals' factions. (Planet Labs PBC via AP)
Sudan's collapse into warfare dashed plans to transition to democracy and brought an already impoverished country to the brink of humanitarian disaster. The fighting has left millions trapped in urban areas, sheltering from gunfire and bombs.
There has been no sign yet that either side can secure a quick victory or is ready to talk. Sudan's army has air power but the Rapid Support Forces (RSF) is widely embedded in urban areas.
US EMBASSY PERSONNEL IN SUDAN EVACUATED AMID VIOLENT CONFLICT
Abdel Fattah al-Burhan, the leader of the RSF, said on Saturday that "we all need to sit as Sudanese and find the right way out to return hope and life," his most conciliatory comments since fighting began.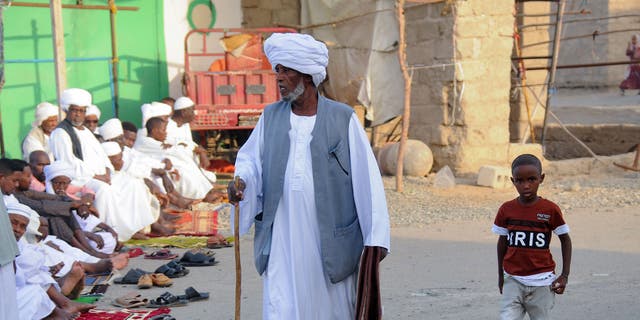 Hundreds of people have been killed and thousands wounded since the fighting erupted on April 15 between forces loyal to Sudan's army chief and the commander of the powerful paramilitary Rapid Support Forces (RSF).  (AFP via Getty Images)
Earlier in the clashes, he declared the RSF a rebel force, ordered it to be disbanded, and said a military solution was the only option. Sudan's army leader Mohamed Hamdan Dagalo, known as Hemedti, said on Saturday he could not negotiate with Burhan.
BLOODY SUDAN CONFLICT CONTINUES DESPITE TRUCE, INTERNATIONAL PRESSURE
Since Bashir's overthrow and after a 2021 coup, Burhan and Hemedti held the top positions on a ruling council that was meant to hand over to civilian rule and merge the RSF into the army.
The World Health Organization reported on Friday that 413 people had been killed and 3,551 injured since fighting broke out. The death toll includes at least five aid workers in a country reliant on food aid.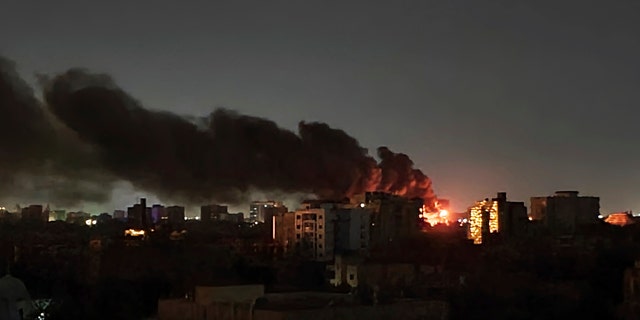 Smoke rises over the horizon as a fire burns after a strike in Khartoum, Sudan, Sunday, April 16, 2023. Washington's top diplomat said Tuesday, April 18, 2023, that a U.S. Embassy convoy came under fire in Sudan and denounced "indiscriminate military operations" as the country's armed forces and a powerful rival unleashed heavy weapons in urban areas for a fourth day.  (AP Photo/Abdullah Moneim)
One U.S. citizen was killed during the conflict as of Saturday evening. The American, who was not identified, did not work for the U.S. Embassy.
CLICK HERE TO GET THE FOX NEWS APP
"We can confirm the death of one U.S. citizen in Sudan," a State Department spokesperson said to Fox News. "We are in touch with the family and offer our deepest condolences to them on their loss. Out of respect for the family during this difficult time, we have nothing further to add."
The U.S. Department of State did not immediately respond to Fox News Digital's request for comment.
Reuters contributed to this report.
Sarah Rumpf-Whitten is a writer on the breaking news team for Fox News Digital. You can reach her on Twitter at @s_rumpfwhitten.