close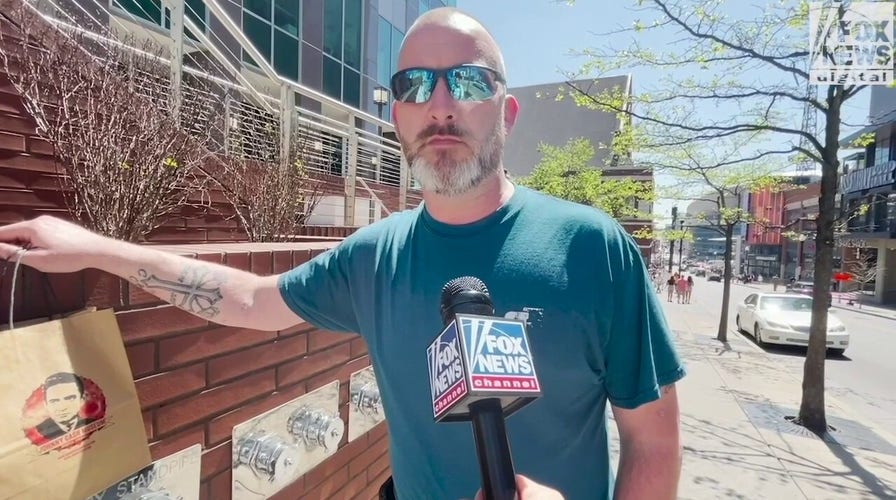 Video
Americans torn over how US should respond to a Chinese invasion of Taiwan
People in Nashville weigh in on how the U.S. should respond to a Chinese attack on Taiwan, with some saying to defend the island while others say stay out of it.
NASHVILLE – Americans had mixed opinions about how the U.S. should respond if China were to invade Taiwan.
"It's a dicey question," one man, Chris, told Fox News. "I want to say yes — my conservative values would say that — but I also don't want to involve our people in that."
Kay, said, "I think we should. We need to help Taiwan."
SHOULD US DEFEND TAIWAN FROM A CHINESE ATTACK?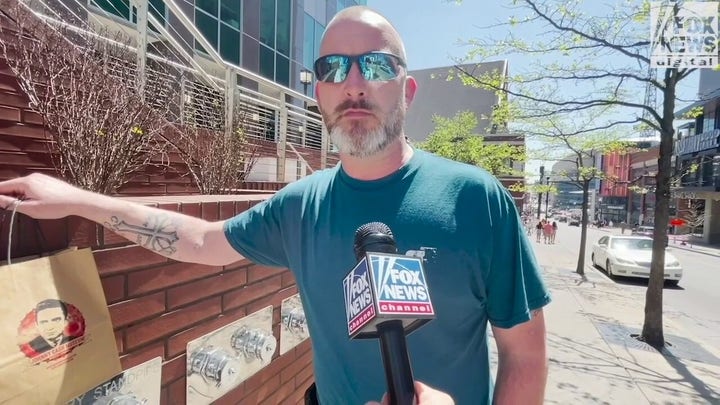 Video
WATCH MORE FOX NEWS DIGITAL ORIGINALS HERE
U.S.-China relations have deteriorated, in part over Taiwan, a self-governing democracy that China claims as its territory and accuses the U.S. of pushing toward independence. While the U.S. does not have formal relations with Taiwan, President Biden has said it would come to the island's defense if China were to launch an unprovoked attack.
"We're just giving threats," said one man, Michael. "It's unfortunate because it all comes down to communication. If you start talking to people, you can kind of come to a compromise, but we're not doing that."
WHITE HOUSE DODGES ON WHEN BIDEN WILL CONFRONT XI JINPING OVER ALLEGED SECRET POLICE STATIONS, SPY BALLOONS
A Nashville visitor, Hunter, said, "I think we should take care of ourselves first before we go worrying about foreign problems."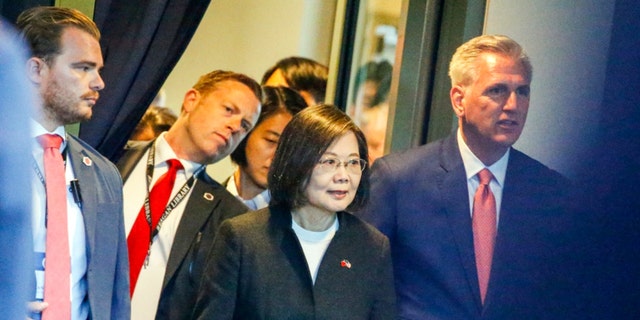 House Speaker Kevin McCarthy defied Chinese threats of retaliation by appearing with Taiwanese President Tsai Ing-wen in California earlier this month.  (AP Photo/Ringo H.W. Chiu)
Earlier this month, China began "combat readiness patrols" and sent fighter jets and warships toward Taiwan after House Speaker Kevin McCarthy and Taiwanese President Tsai Ing-wen met in California. China also imposed a travel ban and economic sanctions against Americans associated with the meeting.
"I think the U.S. needs to back away and leave countries to their own," Robert told Fox News. "If they want to destroy each other, let them. If it affects the interests of the U.S., then we step in."
However, another man, Matt, said the U.S. should take a more hands-on approach to Chinese aggression.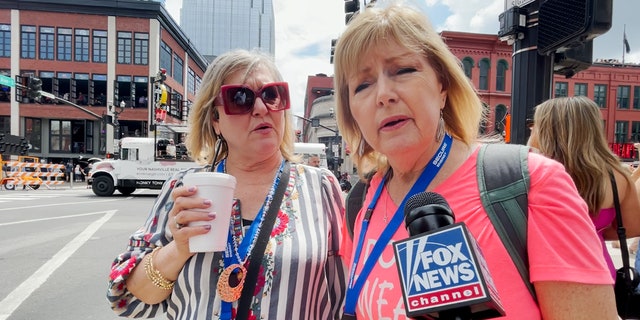 One woman, Kay, told Fox News the U.S. should help Taiwan against China. (Fox News)
CLICK HERE TO GET THE FOX NEWS APP
"The previous president kind of put it well: If you're going to mess around, you're going to find out," he said. "Apparently, that hasn't carried over to this administration."
"We're just a joke, unfortunately," Matt added.
To watch the full interview, click here.
Teny Sahakian is an Associate Producer/Writer for Fox News. Follow Teny on Twitter at @tenysahakian.