The appointment of a special counsel to investigate three sets of classified documents discovered in President Biden's former office space and his home is just the latest event in a controversy that has been brewing for two months, even though it only just came to light this week.
Here is the timeline of how the documents were discovered and what was known to whom, and when:
Nov. 4, 2022 – The National Archives' Office of Inspector General tells a prosecutor at the Department of Justice that it had been notified by White House counsel that documents with classification markings had been identified at the office of the Penn Biden Center for Diplomacy and Global Engagement, located in Washington, D.C. That office was not authorized for storage of classified documents.
Nov. 9 – The FBI commences an assessment to understand whether classified information had been mishandled in violation of federal law.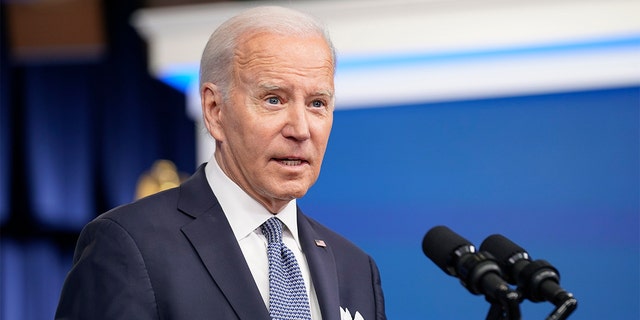 President Biden says he was "surprised" to learn about the classified documents found at the Penn Biden Center. 
(AP Photo/Andrew Harnik)
WHITE HOUSE SAYS IT'S BEING 'TRANSPARENT' ABOUT CLASSIFIED DOCUMENTS DESPITE KEEPING UNDER WRAPS FOR MONTHS
Nov. 14 – U.S. Attorney John Lausch is assigned to conduct an initial investigation to inform the attorney general's decision about whether to appoint a special counsel.
Dec. 20 – President Biden's personal counsel informs Lausch that additional documents with classification markings from Biden's time as vice president had been identified in the garage of Biden's private residence in Wilmington, Delaware. The FBI goes to the location and secures those documents.
Jan. 5, 2023 – Lausch briefs AG Garland on the results of his initial investigation and advises him that further investigation by a special counsel is warranted.
Jan. 9 – The first news reports break that DOJ is investigating classified documents discovered at the Penn Biden Center.
Jan. 10 – President Joe Biden addresses the matter for the first time on Tuesday and says he was "surprised" to learn about classified documents and is cooperating fully with the Justice Department's review.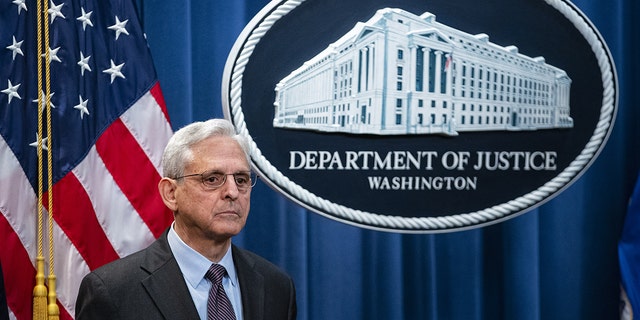 Attorney General Merrick Garland appointed Robert K. Hur as special counsel to oversee the investigation into Biden's classified documents.
(Photographer: Al Drago/Bloomberg via Getty Images)
KARINE JEAN-PIERRE DODGES QUESTIONS ABOUT VISITOR LOGS TO BIDEN'S DELAWARE HOME WHERE HE KEPT CLASSIFIED DOCS
Jan. 12 – Garland holds a press conference announcing that in a Thursday phone call with Biden's personal counsel, it was revealed that a third set of classified documents had been identified at the president's home in Wilmington.
The same day, the White House Counsel's Office announces the discovery of a third set of classified documents and says it has initiated a search of Biden's homes in Rehoboth Beach and Wilmington.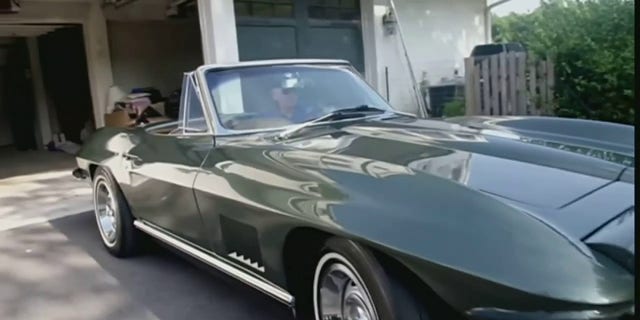 Joe Biden backs his Corvette into a garage in a campaign video released Aug. 5, 2020.
(Joe Biden for President)
AG GARLAND APPOINTS SPECIAL COUNSEL TO INVESTIGATE BIDEN CLASSIFIED DOCUMENTS
"Classified documents next to your Corvette? What were you thinking?" Fox News' Peter Doocy asks the president in a press conference Thursday.
CLICK HERE TO GET THE FOX NEWS APP
"I'm going to get the chance to speak on all of this, God willing, it'll be soon, but I said earlier this week — and by the way, my Corvette is in a locked garage. It's not like it's sitting out in the street," Biden responded.