close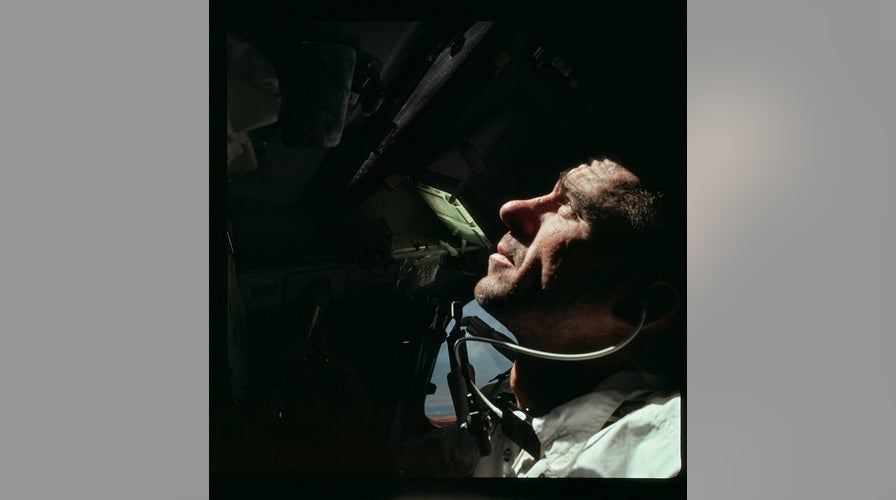 Video
Fox News Flash top headlines for January 3
Fox News Flash top headlines are here. Check out what's clicking on Foxnews.com.
Walter Cunningham, the last surviving astronaut from the first successful crewed space mission in NASA's Apollo program, died Tuesday in Houston. He was 90.
NASA confirmed Cunningham's death on Twitter.
"Today we mourn the passing of Walt Cunningham: U.S. Marine, patriot, and Apollo astronaut. Cunningham spent 11 days in low-Earth orbit during Apollo 7, the first crewed Apollo flight, and was instrumental to our Moon landing's program success," the space agency wrote.
2022 SPACE STORIES THAT ARE OUT OF THIS WORLD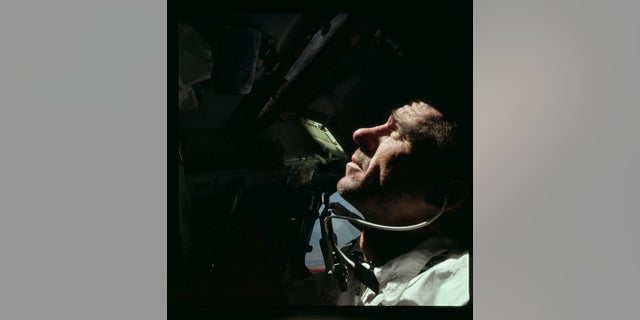 Astronaut Walter Cunningham, Apollo 7 lunar module pilot, is photographed during the Apollo 7 mission. On Tuesday, NASA announced Cunningham had died in Houston.
(Reuters)
Cunningham was one of three astronauts aboard the 1968 Apollo 7 mission, an 11-day spaceflight that beamed live television broadcasts as they orbited Earth, paving the way for the moon landing less than a year later.
"All I remember is just kind of keeping my nose to the grindstone and wanting to do the best I could as — I didn't realize at the time, but that was because I always wanted to be better prepared for the next step," Cunningham said during a 1999 interview with NASA's Oral History Office in which he looked back on his career. "I've always been looking to the future."
He was one of the earlier members of the spaceflight program. He was selected in 1963 as part of NASA's third astronaut class, the agency said. Prior to that, he had been slated as part of the Apollo 2 crew until it was canceled, according to his official biography.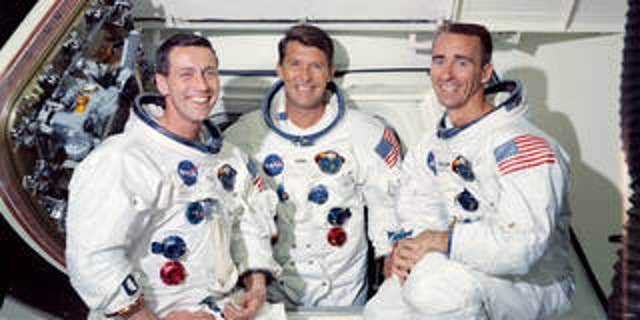 The Apollo 7 prime crew, from left to right, are astronauts Donn F. Eisele, command module pilot, Walter M. Schirra Jr., commander; and Walter Cunningham, lunar module pilot.
(NASA)
"We would like to express our immense pride in the life that he lived, and our deep gratitude for the man that he was – a patriot, an explorer, pilot, astronaut, husband, brother, and father," the Cunningham family said in a statement shared by NASA. "The world has lost another true hero, and we will miss him dearly."
At the time of the 1968 mission, Cunningham, a lunar module pilot, crewed the mission with Navy Capt. Walter M. Schirra and Donn F. Eisele, an Air Force major.
Video
CLICK HERE TO GET THE FOX NEWS APP
"Walt Cunningham was a fighter pilot, physicist, and an entrepreneur – but, above all, he was an explorer. On Apollo 7, the first launch of a crewed Apollo mission, Walt and his crewmates made history, paving the way for the Artemis Generation we see today," said NASA Administrator Bill Nelson. "NASA will always remember his contributions to our nation's space program and sends our condolences to the Cunningham family."
Cunningham served in the Navy and Marine Corps, where he flew 54 missions as a fighter pilot in Korea before retiring as a colonel.
The Associated Press contributed to this report.
Louis Casiano is a reporter for Fox News Digital. Story tips can be sent to [email protected].