close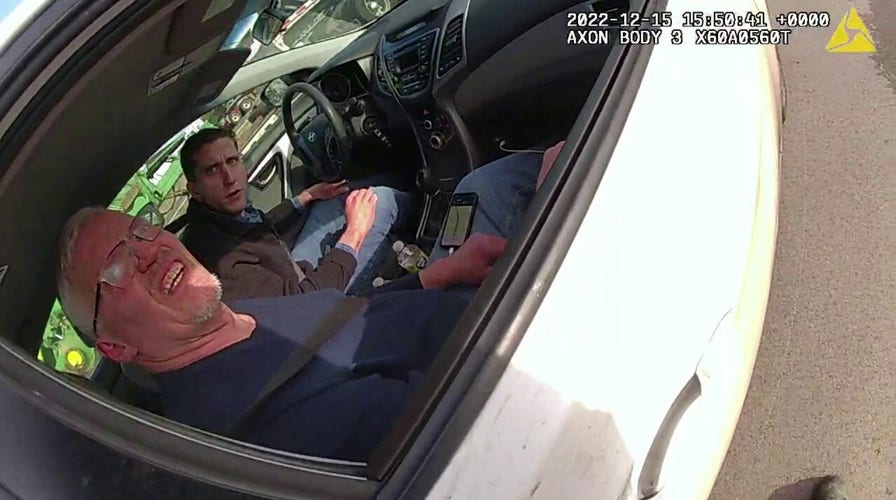 Video
Accused Idaho murderer Bryan Kohberger and his father are pulled over in Indiana for speeding
Accused Idaho murderer Bryan Kohberger and his father are pulled over in Indiana for speeding. Credit: Indiana State Police
Missouri on Tuesday executed an inmate believed to be the first openly transgender woman to be put to death in the United States.
Amber McLaughlin, 49, died by lethal injection for the 2003 killing of her girlfriend, Beverly Guenther. Prior to the execution, McLaughlin could only be saved by Missouri Gov. Mike Parson, a Republican, who announced hours earlier that the state would carry out the execution Tuesday.
"McLaughlin's conviction and sentence remains after multiple, thorough examinations of Missouri law. McLaughlin stalked, raped, and murdered Ms. Guenther. McLaughlin is a violent criminal," Parson said in a statement. "Ms. Guenther's family and loved ones deserve peace. The State of Missouri will carry out McLaughlin's sentence according to the Court's order and deliver justice."
McLaughlin's attorney, Larry Komp, said there were no court appeals pending. The execution was carried out at the Eastern Reception, Diagnostic and Correctional Center in Bonne Terre, Missouri.
MISSISSIPPI DEATH ROW INMATE DINES ON PORK CHOPS, BISCUITS IN LAST MEAL BEFORE EXECUTION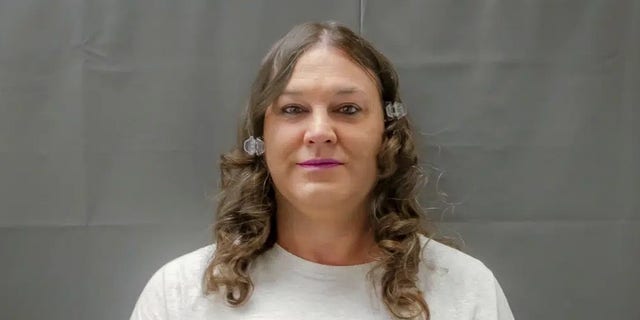 Amber McLaughlin was found guilty of first-degree murder for killing her girlfriend in 2003. McLaughlin was tried as Scott McLaughlin, and did not transition until after the conviction.
(Jeremy S. Weis/Federal Public Defender Office via AP, File)
There is no known case of a transgender inmate being executed in the U.S. before, according to the anti-execution Death Penalty Information Center. A friend in prison says she saw McLaughlin's personality blossom during her gender transition.
McLaughlin was born and tried as Scott McLaughlin and did not transition until after being sentenced to prison. McLaughlin was in a relationship with Guenther, 45, and would sometimes show up at an office in St. Louis where Guenther worked.
At times, McLaughlin hid inside the building, according to court records, leading Guenther to obtain a restraining order.
Guenther would be escorted to her vehicle by police officers at times. On the night of Nov. 20, 2003, Guenther's neighbors called police after she failed to return home, AP reported.
Officers went to the office where Guenther worked and found a broken knife handle near her car and a trail of blood. The next day, McLaughlin showed police where Guenther's body had been dumped in the Mississippi River.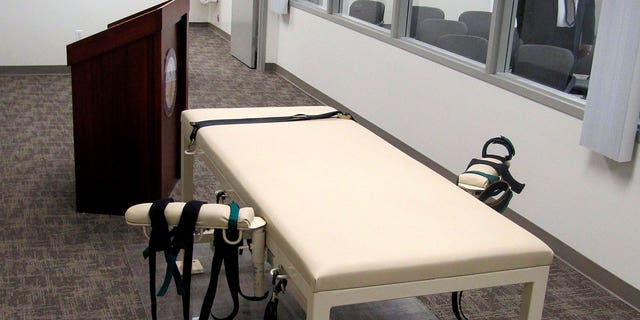 The execution chamber at the Idaho Maximum Security Institution in Boise, Idaho
(AP Photo/Jessie L. Bonner, File)
CLICK HERE TO GET THE FOX NEWS APP
McLaughlin was convicted in 2006 of first-degree murder and sentenced to die after a jury deadlocked on the sentence. In 2016, a court ordered a new sentencing hearing, but in 2021, the federal appeals court panel reinstated the death penalty.
Fox News' Greg Wehner as well as The Associated Press contributed to this report.
Louis Casiano is a reporter for Fox News Digital. Story tips can be sent to [email protected].