close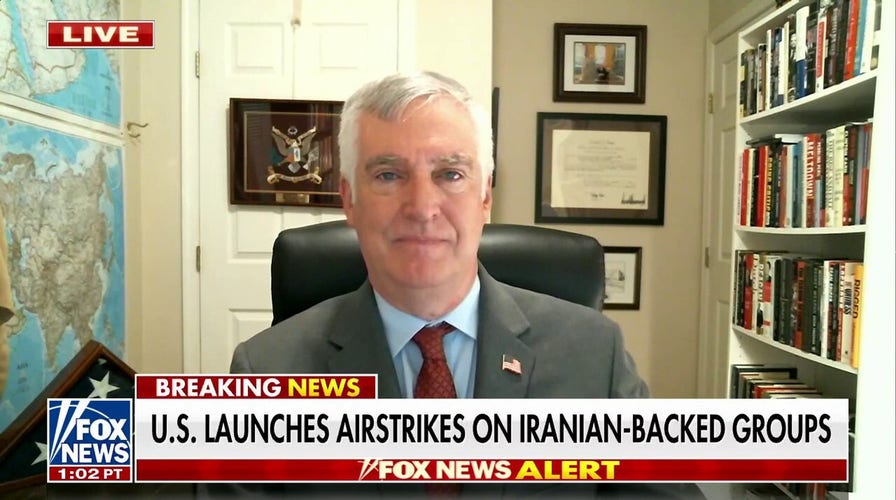 Video
US launches counter-attack airstrike against Iranian-backed group
AFPI Center for American Security's Fred Fleitz on the U.S. response to an Iranian drone attack that killed one American, TikTok CEO claims app is not influenced by China, and Antony Blinken says Taliban still detaining Americans in Afghanistan 
Iran proxy forces launched about seven rockets targeting a U.S. base in Northeast Syria today in retaliation to the U.S., a defense official confirms to Fox News.
In first assessments, there are no U.S. casualties and no damage to the base near the Al-Omar oil field.
The rocket attacks came after President Biden ordered a series of retaliatory strikes after a suspected Iranian-made drone killed a U.S. contractor and wounded six other Americans on Thursday.
U.S. Defense Secretary Lloyd Austin said in a statement that the American intelligence community had determined the drone was of Iranian origin, but offered no other immediate evidence to support the claim. The drone hit a coalition base in the northeast Syrian city of Hasaka. The wounded included five American service members and a U.S. contractor.
This is a developing story and will be updated. The Associated Press contributed to this report.
Liz Friden is a Pentagon producer based in Washington, D.C.