close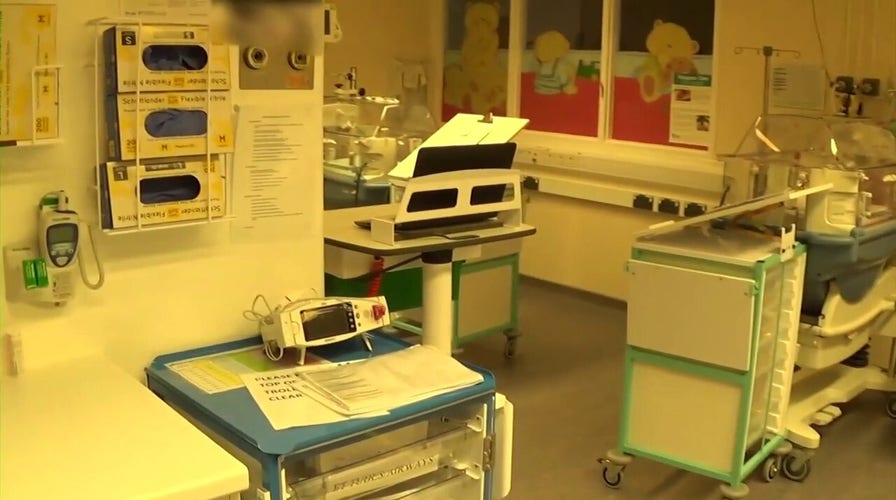 Video
Police video presented to the jury in the Lucy Letby trial shows neonatal ward where she worked
Room 1 of the hospital's neonatal unit is where Letby allegedly injected a fatal amount of air into the bloodstream of one baby (Credit: UK Crown Prosecution Service).
A U.K. jury heard testimony accusing Lucy Letby, 33, of injecting one infant dubbed Child M with air in April 2016 before attempting to poison the infant's twin, Child L, with insulin, reports said Monday.
Child M and Child L are just two of 10 infants that Letby has been accused of attempting to kill on top of the seven babies she is accused of murdering at the Countess of Chester Hospital, just south of Liverpool. Letby has denied all charges against her.
Jurors listened as the prosecution described how doctors and nurses worked to resuscitate Child M, a six-week premature boy, for 25 minutes in the late afternoon on April 9, 2016, by administering CPR and multiple doses of adrenaline after he stopped breathing, according to the BBC.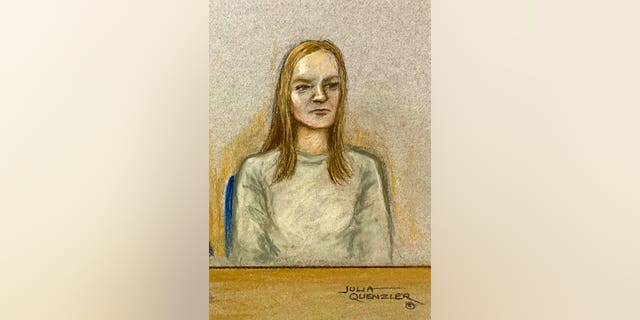 A court sketch shows Lucy Letby at Warrington Magistrates' Court via videolink on Nov. 12, 2020. The neonatal nurse is accused of murdering seven babies and the attempted murder of 10 more. (SWNS)
'SMILING' NURSE LUCY LETBY ACCUSED OF KILLING BABY GIRL AFTER FOUR ATTEMPTS
The infant was eventually stabilized and was placed on a ventilator before he and his twin brother were discharged from the hospital in May 2016.
The prosecution alleged Child M collapsed after Letby injected him with oxygen.
Letby, who was assigned to the infant for evening care and noted he had symptoms that were indicative of the brain being starved of oxygen, has denied the accusations.
Brain scans on Child M reportedly found that he suffered no adverse afteraffects.
Letby abruptly left the court's proceedings last week after she broke down in tears when testimony began in relation to Child L, whom she has also denied attempting to murder.
The court heard how the infants started to deteriorate at "pretty much the same time" after Letby also allegedly attacked Child L in the early hours of April 10, 2016 – just hours after doctors had managed to stabilize Child M.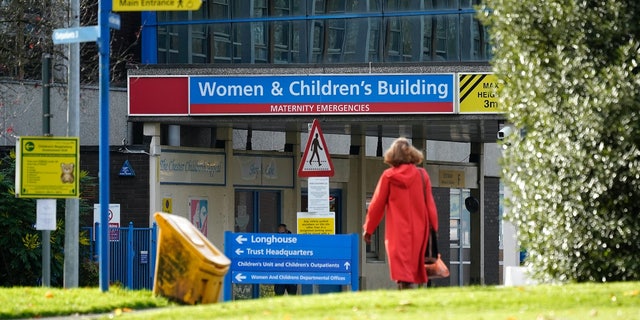 The maternity ward of the Countess of Chester Hospital in the U.K., where Letby worked and is alleged to have killed seven babies between 2015 and 2016. (Christopher Furlong/Getty Images)
BABY ATTACKED BY ALLEGED 'KILLER NURSE' LUCY LETBY RECOVERED AFTER BEING MOVED TO NEW HOSPITAL
She has been accused of injecting Child L with a dose of insulin and the doctor on call recounted how he was concerned by the baby's dropping blood sugar levels – an occurrence that could happen after an insulin dose is administered.
But when asked if she gave the infant insulin, Letby told police officers, who questioned her in 2019, "That wasn't done by me."
Letby said she didn't think she or another nurse could have accidentally administered the insulin dose.
A blood sample from Child L had been sent from a lab at the nearby Royal Liverpool Hospital that showed insulin had been administered to the infant rather than having been naturally produced by its pancreas, a consultant clinical scientist at the Liverpool facility, Dr. Anna Milan, told the court.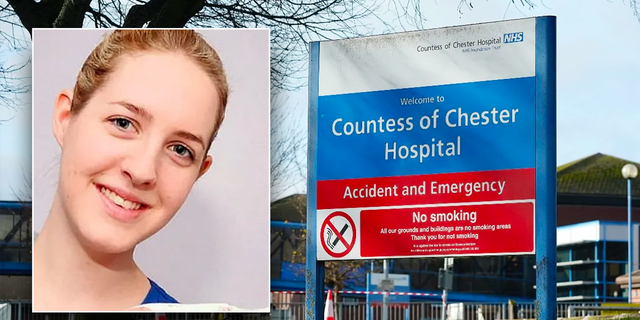 Neonatal nurse Lucy Letby, 33, is alleged to have murdered seven babies.  (Credit: SWNS)
CLICK HERE TO GET THE FOX NEWS APP
It was also confirmed that two vials of insulin were issued to the neo-natal unit in 2016, along with six vials in 2015 and two vials in 2014, reported the BBC.
Letby's case remains ongoing.
Caitlin McFall is a Reporter at Fox News Digital covering Politics, U.S. and World news.