close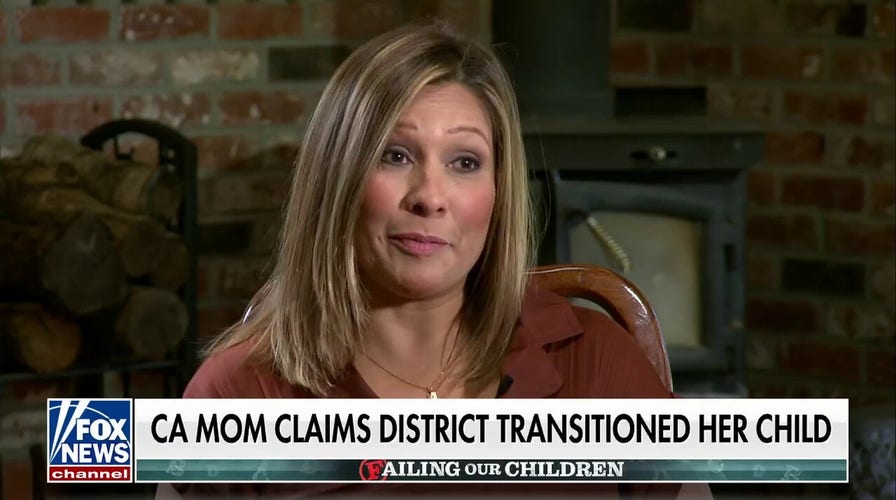 Video
California mom suing school for not disclosing her child's gender transition
Fox News' Claudia Cowan reports on a California mom filing a federal lawsuit against her child's school district for allegedly violating her parental rights by not disclosing their gender transition.
Authorities have announced two 15-year-olds have been charged in the fatal stabbing of Brianna Ghey, a 16-year-old transgender TikTok personality whose death has made international headlines.
Cheshire police in the United Kingdom announced the two teenagers, a boy and a girl, on Wednesday would be charged with Ghey's murder. Ghey was found dead Saturday afternoon in Linear Park, Culcheth, and the teens were arrested the following day.
"The Crown Prosecution Service reminds all concerned that criminal proceedings against both 15-year-olds are now active and that they have the right to a fair trial. It is extremely important that there should be no reporting, commentary or sharing of information online which could in any way prejudice these proceedings," the Cheshire Constabulary said.
Neither suspect was identified.
FORMER TRANS KID SHARES AGONY OF SIDE EFFECTS FROM 'MUTILATING' MEDICAL TRANSITION: 'I'VE GOTTEN NO HELP'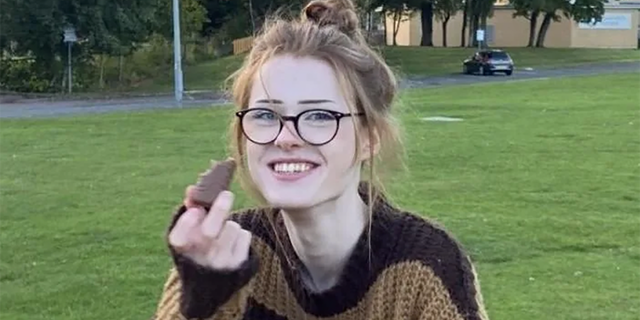 Brianna Ghey, a transgender TikTok personality, was found dead in a park in the U.K. on Saturday, Feb. 11, 2023. (Cheshire Police)
Detective Chief Superintendent Mike Evans said on Sunday the attack was "targeted" and investigators were looking into whether the death was a hate crime.
"A number of enquiries in relation to this incident are underway, and we are doing all that we can to establish the exact circumstances of what has happened," Evans said. "At this time, there is no evidence to suggest that the circumstances surrounding Brianna's death are hate related."
A GoFundMe page that was set up on behalf of the Ghey family described her as an "outgoing, confident girl" and said she "brought a lot of laughter to those who knew her."
"We have set up this page to help the family at this truly devastating time. We need your support to help them with funeral costs," it reads.
MISGENDERED TRANS TEEN REPORTEDLY SEX TRAFFICKED AFTER MD COURT DENIED FAMILY REUNIFICATION: 'WORST NIGHTMARE'
The fundraiser has raised over £96,122 (about $115,794).
On Wednesday, thousands of people gathered outside the Department for Education in London to protest against trans-targeted violence. A vigil to mourn her loss was also held that night.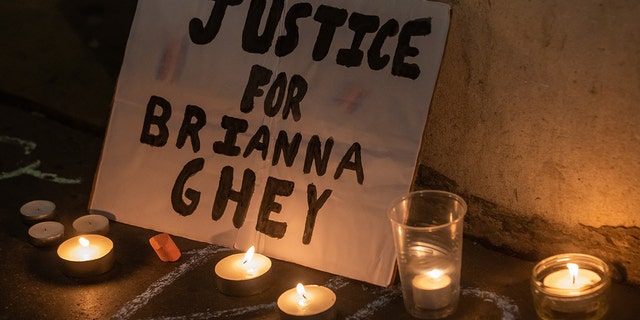 A sign and candles are pictured at a vigil for transgender teenager Brianna Ghey held outside the Department for Education by thousands of transgender people and supporters on 15 February 2023 in London, United Kingdom. (Mark Kerrison/In Pictures via Getty Images)
According to the Sun, friends of Ghey said she was "bullied in school for years" and that in a TikTok posted just days before her murder she said she "got excluded from school."
The video has since been deleted.
MOTHER WHO PULLED KIDS FROM PUBLIC SCHOOL OVER WOKE CURRICULUM SAYS HOME-SCHOOLING PRODUCES 'AMAZING' RESULTS
Emma Mills, the Head Teacher at her school, told The Sun she is "shocked and truly devastated" by her loss.
"This is understandably a very difficult and distressing time for many, and we will do our utmost to support our pupils and wider school community," Mills said, per the report.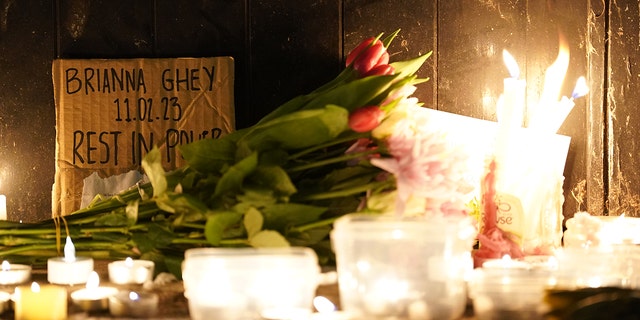 A candle-lit vigil outside the Department of Education in London, in memory of transgender teenager Brianna Ghey, who was fatally stabbed in a park on Saturday.  (Kirsty O'Connor/PA Images via Getty Images)
An investigation into the murder is ongoing and police are requesting anyone with information relating to the death to contact the Cheshire Police.
"I would ask anyone who has any information, no matter how big or small, that they believe could help with our investigation to get in touch," the chief added. "We are also keen for people and businesses within the local community to check any CCTV or dashcam footage for anything that may aid our investigation."
CLICK HERE TO GET THE FOX NEWS APP
The girl suspect is from Warrington and the boy suspect is from Leigh, authorities said.