close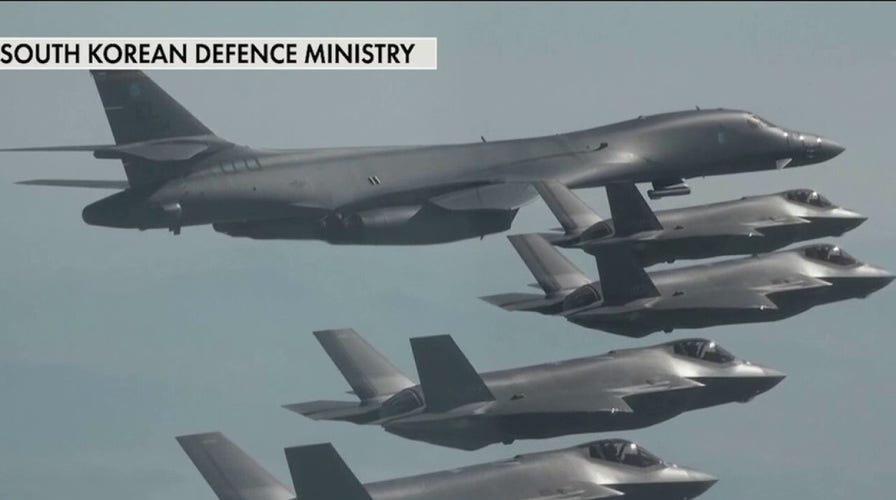 Video
Sec. Austin says US will increase deployment of strategic weapons to South Korea during visit to region
Fox News chief national security correspondent Jennifer Griffin has the latest on China tensions as an Air Force general predicts war with China by 2025 on 'The Story.'
South Korea called North Korea "our enemy" for the first time in six years in its biennial defense document published on Thursday.
The Associated Press reported the document said, "North Korea doesn't give up its nukes and is persistently posing military threats to us, so the North Korean government and military… is our enemy."
The country's description of its rival in defense papers typically reflects the relationship between the two. During past times of animosity, South Korea referred to its neighbor as the "main enemy," "present enemy" or "enemy."
When relations were on better terms, such references were not made.
US, SOUTH KOREA VOW TO RAMP UP NUCLEAR DETERRENCE IN FACE OF NORTH KOREA AGGRESSION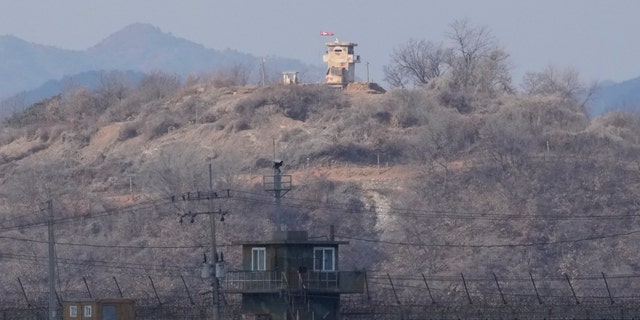 North Korean military guard posts, rear, and South Korea posts, bottom, are seen in Paju, South Korea, near the border with North Korea, Thursday, Feb. 16, 2023. (AP Photo/Ahn Young-joon)
North Korean leader Kim Jong Un's reference to South Korea as "our undoubted enemy" during a speech at a key ruling party meeting in December was also included in the document, as well as a passage of a new North Korean law authorizing preemptive use of nuclear weapons in a broad range of scenarios.
Kim Jong Un was also referred to by only his name – a change from documents issued under former President Moon Jae-in where references included his titles.
The latest defense papers listed the main objectives of South Korea's defense policies as bracing for threats and a potential invasion by North Korea, adding that its nuclear program and provocations "are seriously threatening our security."
Deterring a war on the Korean Peninsula and contributing to a peaceful reunification of the Korean countries are also included in SK's defense goals.
North Korea did not immediately respond to the revived use of the enemy label, according to The AP. In the past, the North has lashed out at similar terminology by accusing South Korea of demonstrating hostility.
SOUTH KOREA CONSIDERS NUCLEAR DEVELOPMENT FOR FIRST TIME IN FACE OF GROWING NORTH KOREA SECURITY THREAT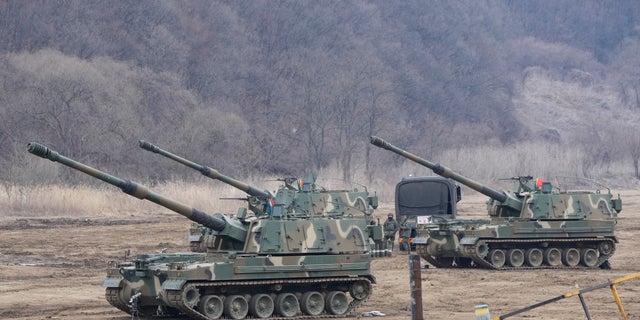 South Korean army soldiers work by K-9 self-propelled howitzers in Paju, South Korea, near the border with North Korea, Thursday, Feb. 16, 2023. (AP Photo/Ahn Young-joon)
South Korea first called North Korea its "main enemy" in 1995, a year after the North threatened to turn Seoul into a "sea of fire." Similar rhetoric has been used repeatedly since then if tensions are heightened.
The South stopped using the enemy terminology in the 2000s during a time of low hostility, but brought it back in 2010 when 50 navy sailors were killed in a torpedo attack attributed to North Korea.
South Korea again avoided referring to North Korea as its enemy when it was governed by Moon from 2017 to 2022, who focused heavily on reconciling with the North.
Defense documents published during that time did not mention North Korea by name when they said South Korea's military "considers any force that threatens and violates the sovereignty, territory, people, and properties of the Republic of Korea as an enemy."
Yoon Suk-yeol, who took office in May 2022, has promised a stern response to North Korea's provocations. During his election campaign, he wrote on Facebook that SK's "main enemy is North Korea" after it conducted a series of missile tests.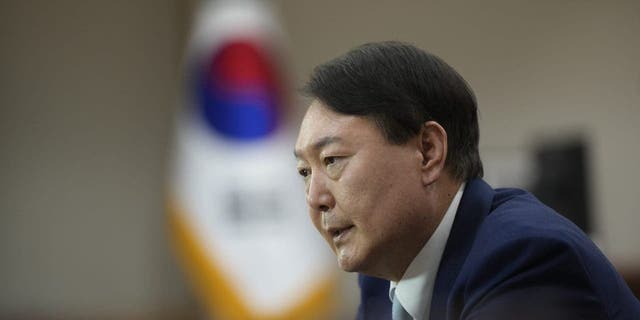 South Korean President Yoon Suk Yeol speaks during an interview at the presidential office in Seoul, South Korea, Tuesday, Jan. 10, 2023. (AP Photo/Lee Jin-man)
CLICK HERE TO GET THE FOX NEWS APP
North Korea conducted more than 90 cruise and ballistic missile tests in 2022, including simulated nuclear attacks on South Korea. The number of tests is the highest on record.
In response, Yoon said he is seeking a stronger security commitment from the U.S and boosting South Korea's own military capabilities.