close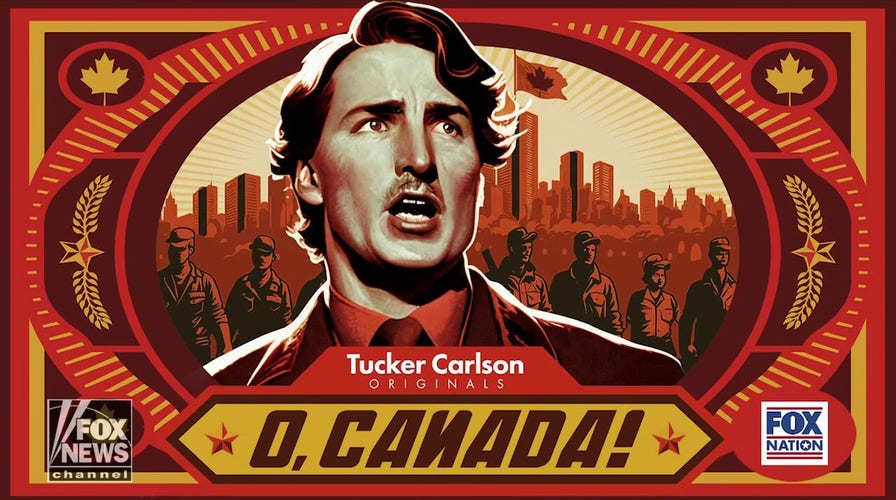 Video
A first look at 'Tucker Carlson Originals: O, Canada!'
Fox News host Tucker Carlson previews a 'Tucker Carlson Originals' documentary on the emergence of 'tyranny' in Canada.
A self-identified transgender woman in Ontario, Canada, was arrested Tuesday after allegedly sexually assaulting a woman in a women's shelter.
Desiree Anderson, 32, also known as Cody D'Entremont, turned herself in hours after authorities issued a press release and mugshot seeking information on the suspect, according to the Windsor Star.
Police began investigating Anderson on April 4 following a report from a woman who claimed the suspect had climbed into bed with her and sexually assaulted her while she was staying a women's shelter in Windsor.
Authorities disseminated Anderson's photo on social media at approximately 2:30 p.m. Tuesday, and Anderson was in custody shortly after 5 p.m., the outlet reported.
UNIVERSITY OF PITTSBURGH'S LGBTQ TASK FORCE MAKES DEMANDS, INCLUDING TRANS-INCLUSIVE HEALTH CARE, HOUSING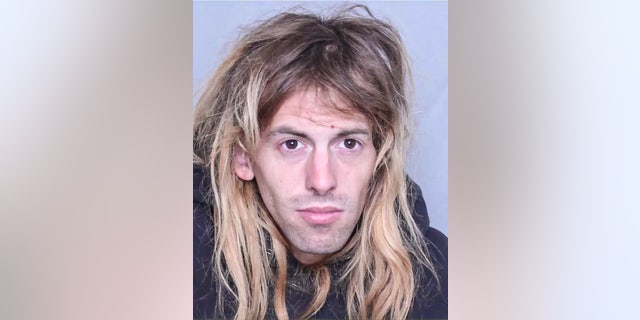 Desiree Anderson, 32, also known as Cody D'Entremont, turned herself in hours after authorities issued a press release and mugshot. (Windsor Police Service)
"We want to thank the public for their support and for sharing our post," Windsor police stated. "Your help in spreading the word played a crucial role in bringing about a resolution."
Police reportedly told the outlet that the suspect was processed as a female and should be referred to as a woman.
WOMEN'S RIGHTS ACTIVIST SOUNDS OFF ON HOUSING BIOLOGICAL MEN IN WOMEN'S PRISONS
Last August, convicted sex offender and self-identified transgender woman Shane Jacob Green, also known as Stephanie, was arrested and charged with two counts of sexual assault at a women's shelter in Parry Sound, Ontario, after allegedly raping one of the women there, according to the Toronto Sun.
A law enforcement source who spoke to the Sun speculated that Green "really seems to know how the shelter system works and because it's 2022 and in the current climate, workers at the shelters feel they have to let Green stay."
In July, a British Columbia woman who escaped domestic violence and spoke to Reduxx on condition of anonymity claimed she was kicked out of a women's shelter in the province after objecting to their gender self-identification policy. When she complained about biological men in the shelter, workers reportedly accused her of being "transphobic" before she was ultimately evicted in July 2020, the outlet reported.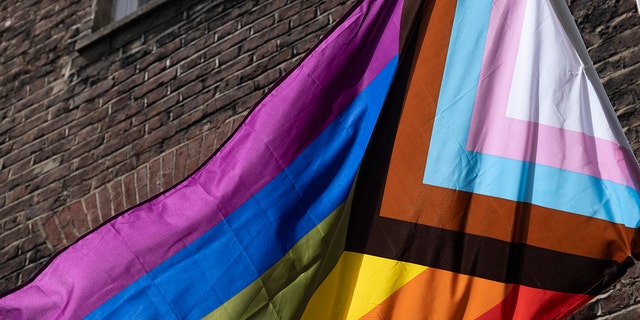 A photo of a Pride Progress flag, which includes colors from the Transgender Pride Flag. (Mike Kemp/In Pictures via Getty Images)
CLICK HERE TO GET THE FOX NEWS APP
Vancouver Rape Relief, which is Canada's oldest rape shelter, was stripped of its city funding in 2019 for refusing to accept biological males who identify as transgender women, according to the National Post.
Jon Brown is a writer for Fox News Digital. Story tips can be sent to [email protected].