Tori Spelling has revealed that her daughter, Stella, is having health issues.
On Wednesday night, Spelling shared a photo on her Instagram Stories of Stella in a hospital bed. The 14-year-old was pictured wearing a hospital gown and a mask and was hooked up to various wires.
Spelling didn't reveal the cause of her daughter's hospitalization or give any further information.
She captioned the photo, "The hits just keep coming," referencing the continuous flow of health issues her family has been dealing with.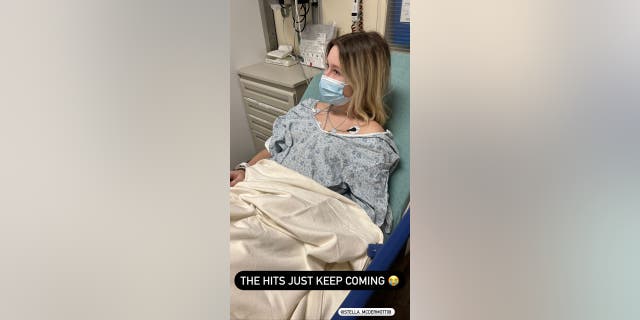 Tori Spelling revealed that her 14-year-old daughter was in the hospital with a post on her Instagram Stories.
(Tori Spelling Instagram)
In December 2022, Spelling told her Instagram followers that her youngest son, Beau, 5, had just recovered from an illness that kept him out of school for three weeks only to get sick again.
"High fevers, [vomiting], and so stuffy. Parents, are you finding this to be true as well?" she wrote in the caption. "That our kiddos are just getting sick again as soon as they get back to school? It's like groundhogs day…"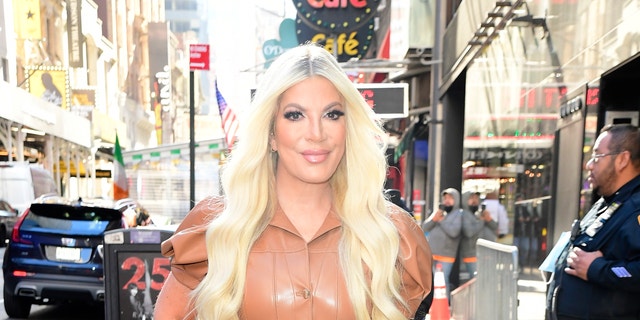 Spelling asked fans for support when her son, who had just recovered from a three-week illness, came home from school sick again.
(Raymond Hall/GC Images/File)
TORI SPELLING FIRES BACK AT TROLLS ALLEGING SHE USES HER KIDS FOR PROFIT: 'PLEASE MAKE INFORMED JUDGEMENTS'
Spelling herself was hospitalized not too long ago when she began experiencing health issues around the holidays. She shared a photo of herself to her Instagram Stories, clapping back at trolls who were accusing her of faking her symptoms after she revealed that she was experiencing dizziness and having trouble breathing, according to Us Weekly.
While at the hospital, she explained that doctors ran myriad tests to figure out what was wrong with her.
"Here I am in [the] hospital since late last night. To all of you who gas lit me when you were told I [was] too sick to work, well here I am," she shared per the outlet. "How about next time [you] take someone at face value and show kindness instead of doubtfulness, remember, for people like me, NOT working is a nightmare. I'm a hustler and a workaholic. I always choose work."
Spelling and McDermott share five children together: Liam, 15, Stella, 14, Hattie, 11, Finn, 10, and Beau, 5.
(Axelle/Bauer-Griffin/FilmMagic/File)
In addition to Stella and Beau, the actress shares three other children with husband Dean McDermott: Hattie, 11, Finn, 10, and Liam, 15.
McDermott and Spelling met in 2005 and started an affair while both married to other people. After leaving their respective spouses, the two married in 2006 and had their first child a year later. The early days of their relationship were documented on their Oxygen reality show "Tori & Dean: Home Sweet Hollywood."
Their marriage has not always been the smoothest, with split rumors first surfacing four years after their wedding when footage of them fighting was aired as part of the fifth season of their show. While those rumors were squashed, a few years later McDermott admitted to cheating on Spelling in 2013.
CLICK HERE TO SIGN UP FOR THE ENTERTAINMENT NEWSLETTER
Spelling's struggle to reconcile with her husband was documented on the couple's next reality series, "True Tori."
"He's never going to be happy with just me," Spelling said in one of the episodes.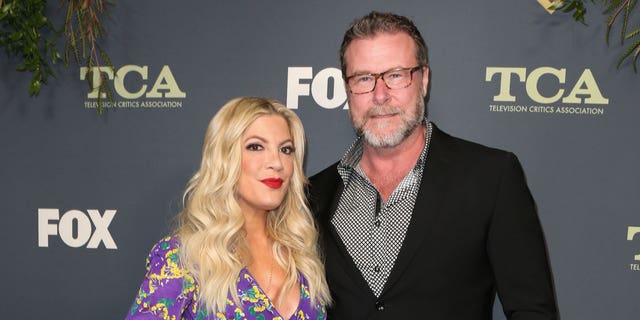 Spelling and McDermott have had many public ups and downs as a couple.
(Paul Archuleta/FilmMagic via Getty Images/File)
CLICK HERE TO GET THE FOX NEWS APP
They made it through that rough patch in their marriage, celebrating their 14th wedding anniversary in May 2020. In 2019, McDermott spoke out about his affair, telling Us Weekly, "I thought that Tori was just going to run for the hills, and I could totally understand why, but she was like, 'I just can't turn off the love for you. I love you. You hurt me. I'm angry, but I love you. I can't turn that off.'"