close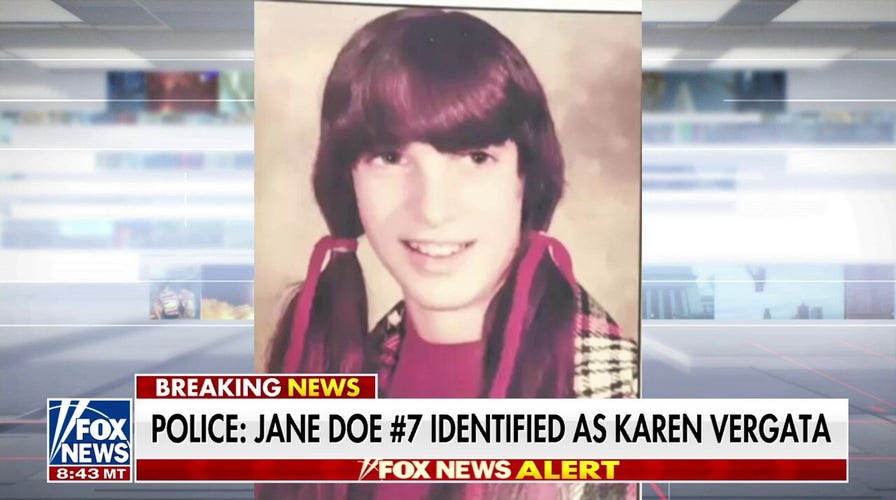 Video
New York officials identify another victim in Gilgo Beach murders
Former D.C. homicide detective Ted Williams and criminal defense attorney Mercedes Colwin joined 'America's Newsroom' to discuss the latest developments into the Gilgo Beach murders. 
A woman whose legs and feet were found on a New York shore in 1996 has been identified as 34-year-old Karen Vergata, Suffolk County District Attorney Ray Tierney announced Friday at a news conference.
The DA, who heads the task force investigating the Gilgo Beach murders, declined to comment on whether Vergata is connected to accused Long Island serial killer Rex Heuermann.
The architect was arrested July 13 for the murders of sex workers Amber Lynn Costello, 27, Melissa Barthelemy, 24, and Megan Waterman, 22, whose bodies were found days apart on a stretch of Gilgo Beach in 2010. He is also the prime suspect in the slaying of 25-year-old Maureen Brainard-Barnes.
GILGO BEACH SUSPECT REX HEUERMANN SCOWLS IN COURT AS PROSECUTORS DETAIL 'VOLUMINOUS' EVIDENCE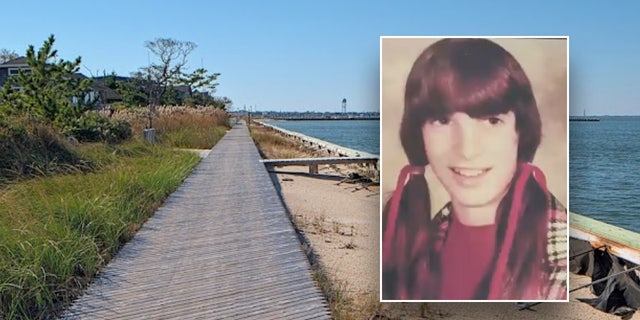 Suffolk County District Attorney Ray Tierney announced Friday that the Gilgo Beach task force has identified remains found on Fire Island in 1996 as Karen Vergata. (Suffolk County DA/Google Maps)
The women are known collectively as the Gilgo Four. Their bodies are among 11 sets of human remains found along Ocean Parkway between 2010 and 2011.
GILGO BEACH MURDERS: THE INVESTIGATION IN PHOTOS
Tierney said Vergata's severed legs and feet were discovered April 20, 1996, on the bayside of Fire Island, and she was dubbed "Fire Island Jane Doe."
More than 15 years later, in 2011, her skull was found off Ocean Parkway near Tobay Beach.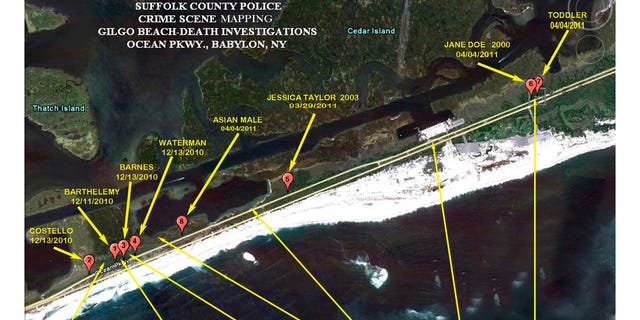 The locations where eight of 10 bodies were found near Gilgo Beach since December 2010 are seen in this Suffolk County Police handout image. (Reuters/Courtesy of Suffolk County Police)
Vergata, who lived on West 45th Street in Manhattan, was last seen on Valentine's Day 1996 but was not reported missing. She was believed to be working as an escort at the time, Tierney said.
"In August of 2022, approximately six months after we formed this Gilgo task force, a DNA profile suitable for genealogical comparison was developed for Karen Vergata," Tierney said at the news conference. "In September 2022, the FBI was able, via a genetic genealogy review, to identify Ms. Vergata presumptively as Fire Island Jane Doe."
The following month, investigators used a buccal swab from a relative to definitively identify her.
Video
But Tierney said they chose to delay announcing her identity as the grand jury had started convening at the time on Heuermann's case. Vergata's murder investigation is ongoing.
CLICK HERE TO GET THE FOX NEWS APP
Heuermann has denied the allegations against him through his attorney.
Rebecca Rosenberg is a veteran journalist and book author with a focus on crime and criminal justice. Email tips to [email protected] and @ReRosenberg.