Texas Attorney General Ken Paxton is suing the Biden administration over a newly implemented rule that he says places a burden on American taxpayers as a result of illegal immigration.
Paxton filed the lawsuit on Wednesday, alleging that the Biden administration is ignoring a federal law that bars the admission of "illegal aliens from residing in the country if they are likely to rely on taxpayer-funded programs"
The new rule, adopted in December 2022, "prevents consideration of statutorily required factors when determining whether an alien is likely to become a 'public charge,'" according to Paxton's office.
"Aliens often provide documentation of financial support from family as proof that they won't become a burden on taxpayers. But the Biden rule prohibits a robust and meaningful investigation into the veracity of this documentation. Attorney General Paxton's lawsuit alleges that the December 2022 rule was adopted in violation of federal law and is arbitrary and capricious," a press release states.
TEXAS BORDER CHAOS: ILLEGAL MIGRANT STEALS ROAD ROLLER, SUSPECTED SMUGGLERS LEAD POLICE ON HIGH-SPEED CHASE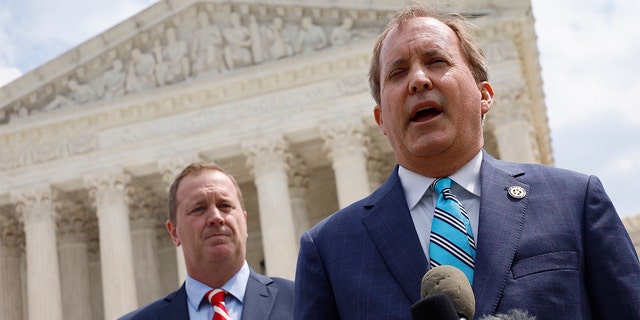 Texas Attorney General Ken Paxton
(Chip Somodevilla/Getty Images)
The rule which went into effect states that the Department of Homeland Security "would determine that a noncitizen is likely at any time to become a public charge if the noncitizen is likely at any time to become primarily dependent on the government for subsistence, as demonstrated by either the receipt of public cash assistance for income maintenance or long-term institutionalization at government expense."
MAYORKAS SAYS MASSIVE MIGRANT NUMBERS 'STRAINING OUR SYSTEM,' CALLS FOR CONGRESS TO ACT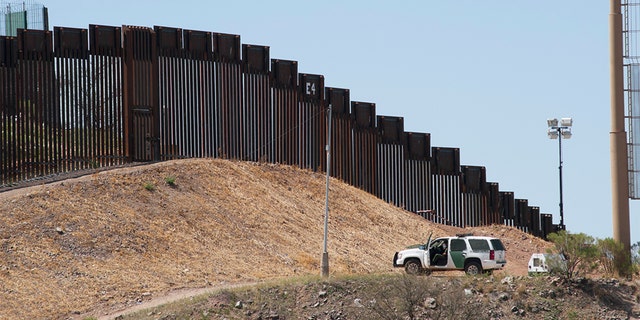 A border fence in Nogales, Ariz. A Border agent shot a Russian citizen allegedly attempting to cross the U.S.-Mexico border in Arizona on Thursday.
(iStock)
"The Biden Administration is committed to opening the borders to aliens who lack the ability to take care of themselves. Texans should not have to pay for these costly immigrants, nor should any other American," said Attorney General Paxton. "I will continue to defend the rule of law and fight to ensure that the massive costs of illegal immigration don't further burden taxpayers."
CLICK HERE TO GET THE FOX NEWS APP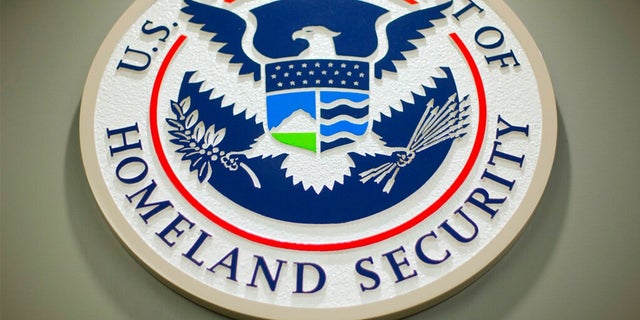 FILE: The Department of Homeland Security logo is seen during a news conference in Washington, Feb. 25, 2015.
(AP Photo/Pablo Martinez Monsivais, File)
Fox News Digital has reached out to the White House for comment.