close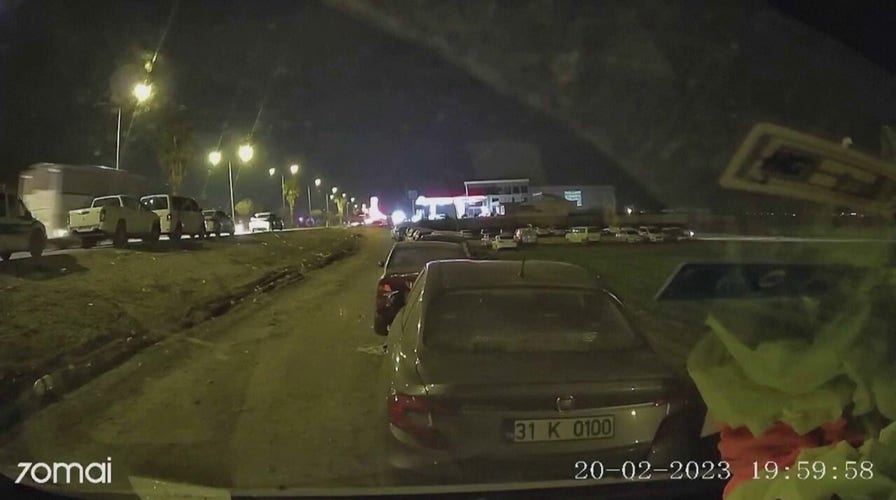 Video
Turkey earthquake captured on dashcam video
Dashcam video captured the moment a 6.4 magnitude earthquake hit Hatay, Turkey, knocking out electricity and shaking cars. (Reuters)
Tajikistan was hit by a 6.8 magnitude earthquake on Thursday, according to the United States Geological Survey.
The earthquake happened around 41 miles west of Murghob, Tajikistan, which is located near the country's border with China. It happened just after 6:30 a.m. local time in Tajikistan.
Turkey was hit by another 6.4 magnitude earthquake on Monday, which happened after a 7.8 magnitude quake on Feb. 6.
CLICK HERE TO GET THE FOX NEWS APP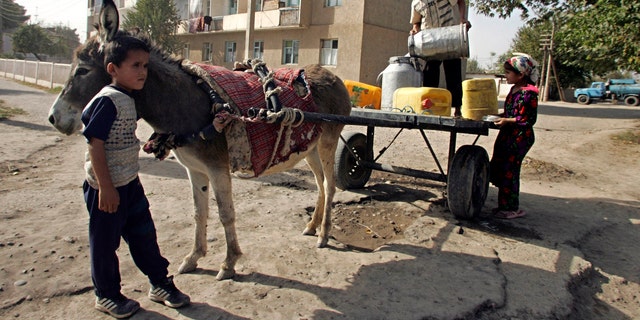 FILE – In this Friday Nov. 3, 2006 file photo, children gather water from a open canal in the town of Dosti, in southern Tajikistan. While the Tajik economy has gradually recovered to its Soviet-era level and has been growing over the past few years, the country remains one of the poorest nations in the former Soviet Union. Tajikistan is holding a presidential election on Wednesday, Nov. 6, 2013. (The Associated Press)
This is a developing story. Check back for updates.
Fox News' Paul Best contributed to this report.
Adam Sabes is a writer for Fox News Digital. Story tips can be sent to [email protected] and on Twitter @asabes10.