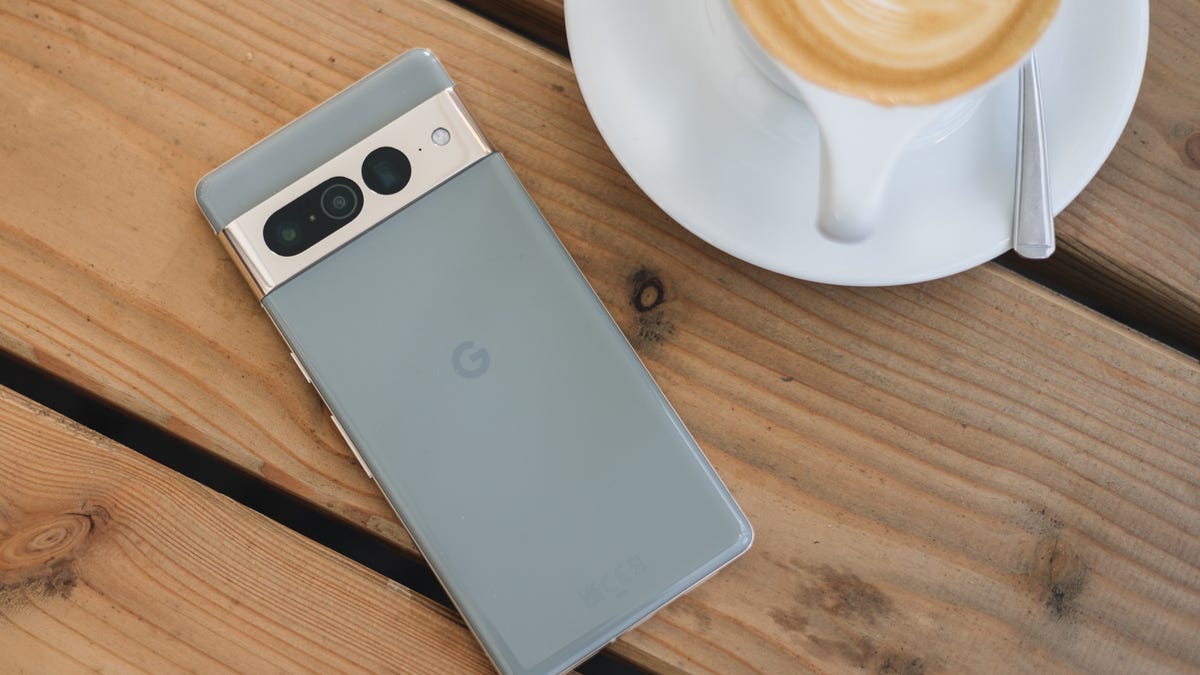 Andrew Lanxon/CNET
Google's flagship Pixel 7 Pro got us seriously excited when it launched last year. It wasn't a revolution over the Pixel 6 Pro that came before it, but it got enough tweaks to the hardware and its design to earn it a coveted CNET Editors' Choice award. But that was last year, and things move quickly in the tech world. So is this phone still worth considering over rivals like the iPhone 14 Pro? 
TL;DR: Yes, but you might want to wait. 
The Pixel 7 Pro has a ton of things going for it. It looks great. Its Android 13 software is bliss to use and its multicamera array on the back takes stunning photos that comfortably rival shots from Apple's best phone. It doesn't have the most potent processor around, but it's got more than enough power to handle anything you're likely to throw at it. And you're unlikely to ever notice the difference in power between it and any of its chief rivals. 
It's an all-around high-performance phone that's certainly earned its title as "flagship." It manages all of this while undercutting its competitors on price, too. At $899 (£849, AU$1,299) its starting price is a step below the $999 (£1,099, AU$1,749) Apple wants for the base iPhone 14 Pro and an even bigger saving over the $1,000 a Samsung Galaxy S22 Ultra will cost you. The S22 Ultra's original price was $1,200 (£1,149, AU$1,849), but Samsung dropped it as the inevitable launch of the Galaxy S23 and S23 Ultra is likely approaching. With trade-in offers and carrier deals, the Pixel 7 Pro can be had even cheaper, making it a more affordable way of putting cutting-edge flagship tech in your pocket.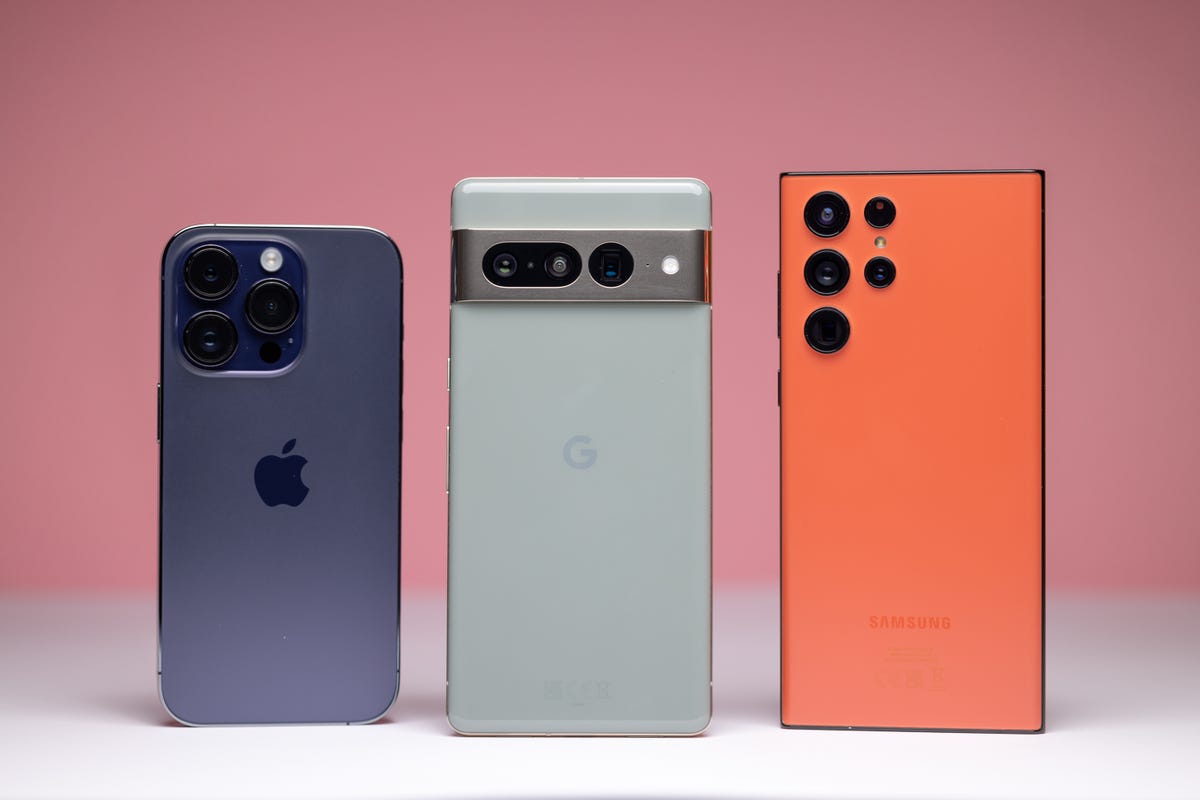 The Pixel 7 Pro with its main competitors; the iPhone 14 Pro and Galaxy S22 Ultra.

Andrew Lanxon/CNET

However, unless you're desperate for a new phone right now, I'd still advise you to wait. While the Pixel 7 Pro has a lot to offer against its current rivals, things could change, as both OnePlus and Samsung are on the cusp of launching their new top models for 2023. OnePlus has already shown its OnePlus 11 in China — with some serious specs — with a wider launch expected in February. And while Samsung hasn't told us anything about the S23 range yet, we expect a February unveiling and we have high hopes for the S23 Ultra to be another potent bit of kit. 
It's safe to assume that both phones will be absolute powerhouses and both will have real focuses on photography. It's unlikely though that the S23 Ultra will compete on price, with prices expected to remain the same ($1,200) for the new generation. The OnePlus 11 may be more competitive however, as the excellent 10 Pro came in at just $899 at launch and is now only $799. Whether OnePlus is more aggressive with its prices this time around remains to be seen, but it may well be worth waiting for February before deciding where to splash your cash.
Get up to $800 off a Pixel 7 Pro with a trade-in
$99 at AT&T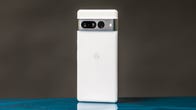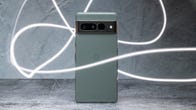 Now playing:
Watch this:

Pixel 7 Pro Review: Google's Best Phone Gets Better
10:14

Pixel 7 Pro: Subtle Tweaks Improve Google's Best Phone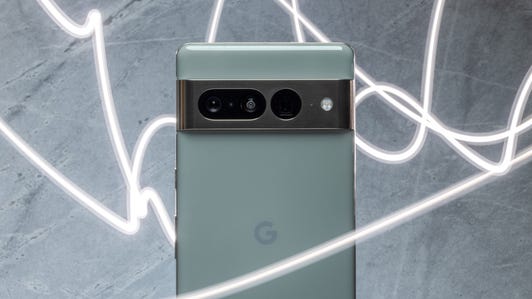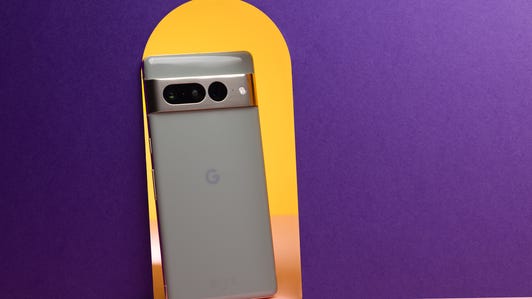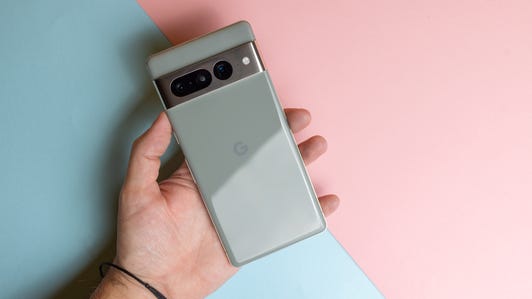 +16 more
See all photos