Before country music star Shania Twain rocks the stage, she practices a few pre-show rituals.
She revealed she is "not superstitious," but there is one thing she avoids doing before her concerts.
"If I eat any solids hours before the show, I'll have to burp," Twain, 57, told People. "It's just a nightmare because you have to sing around the burp, and it's distracting in itself. So I usually don't eat any solids at all on show days until after the show, only liquids."
SHANIA TWAIN ATTRIBUTES FIT FIGURE TO A LIQUID DIET AFTER SHOWING OFF ABS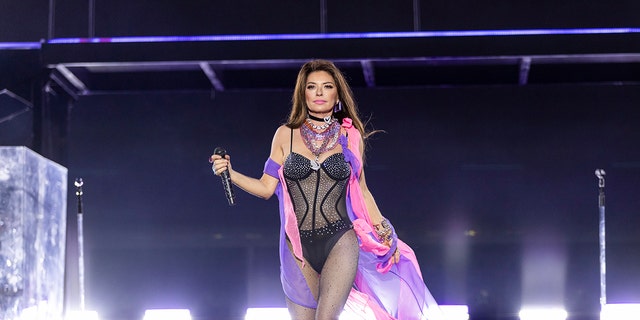 "Man! I Feel Like a Woman" singer Shania Twain says she avoids eating solid foods before a big performance. (Getty Images)
In May, the "Man! I Feel Like a Woman" singer detailed her diet and how she maintains a fit physique.
She adheres to a mainly liquid diet that includes protein shakes filled with greens.
Twain normally sticks to one meal a day and sometimes adds a snack of peanut butter or dark chocolate, according to USA Today.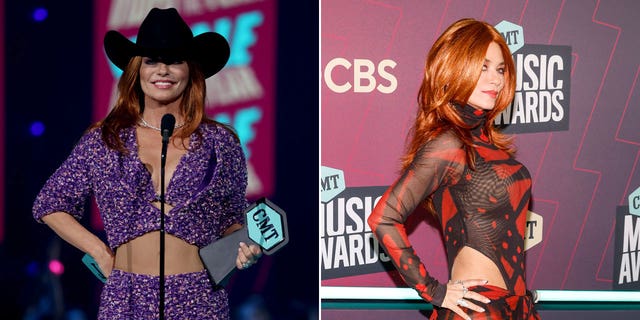 "Giddy Up!" singer Shania Twain begins her "Come on Over" Las Vegas residency later this month. (Getty Images)
The "That Don't Impress Me Much" singer previously shared one food she stays away from when performing.
"Never cheese on a show day because dairy creates phlegm," she said.
SHANIA TWAIN TALKS POSING NUDE, EMBRACING HER BODY, AND WHY SHE'S 'AGING NATURALLY'
While Twain is taking a pause on her Queen of Me World Tour, she is gearing up for her Las Vegas residency, titled "Come on Over." Tickets are scheduled to go on tour later this month.
Twain previously hosted a "Let's Go!" residency from 2019 to 2022 and a "Still the One" residency from 2012 to 2014.
Since Twain has been in the spotlight for decades, the iconic singer candidly spoke about how she has exuded confidence throughout her music career.
Shania Twain candidly spoke about how she's exuded confidence throughout her career. (Getty Images)
SHANIA TWAIN REVEALS NEAR-DEATH EXPERIENCE DURING TERRIFYING ILLNESS
"I'm always learning, but I am enjoying the maturity of having the confidence in my decision-making," she told People. "I'm enjoying the confidence that experience has given me now, and it just gives me a lot of room to play, and it gives me a lot of room to be spontaneous."
She also noted that after facing several health issues, she's doing "great."
"I don't know where this energy is coming from right now," she told the outlet. "I mean, maybe it's gratitude. I think it's a combination of gratitude and confidence… I've got just more self-confidence. Self-doubt, I just don't have time for that. I would rather be wrong and make a mistake but still be moving forward than to be stuck or fenced in by fear or self-doubt. Just no time for that, no room for that. And the things that have taught me that have been the ailments along the way."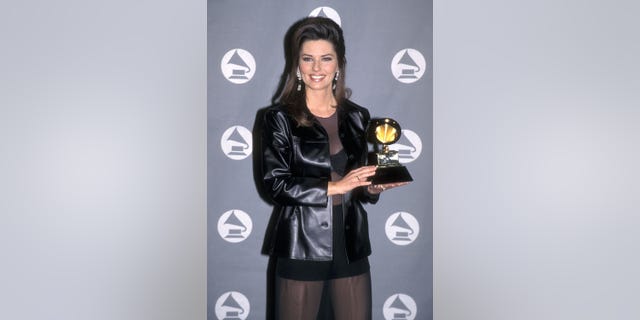 Singer Shania Twain attends the 38th Annual Grammy Awards on Feb. 28, 1996. (Photo by Ron Galella, Ltd./Ron Galella Collection via Getty Images)
For Twain's sixth studio album, "Queen of Me," she boldly posed nude for her single "Waking Up Dreaming."
She previously explained to Fox News Digital that she is planning on "aging naturally."
CLICK HERE TO SIGN UP FOR THE ENTERTAINMENT NEWSLETTER
"As we get older especially, we do tend to get more shy or more critical of our bodies. Our skin starts sag, it's just part of growing old," Twain said, adding, "I plan on aging naturally."
CLICK HERE TO GET THE FOX NEWS APP
She continued, "That also means being comfortable in your skin and instead of hiding it, embracing it and enjoying it."
Fox News Digital's Lauryn Overhultz contributed to this report.