Ken Jennings is not having it.
The "Jeopardy!" host and former champion responded to a disgruntled fan on X, previously known as Twitter, who chastised Jennings for continuing to film the game show during the ongoing writer's strike.
"You're a disgrace if you're trying to cross picket lines," the user said, tagging Jennings. "Alex [Trebek] would NEVER do anything of the sort. He would turn over his grave seeing you act like that."
'JEOPARDY!' DELAYS NEW EPISODES AFTER PROTESTS FROM FORMER PLAYERS ABIDING BY WRITERS STRIKE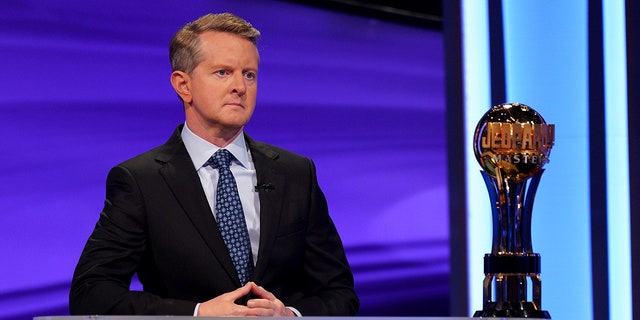 Ken Jennings responded to a disgruntled fan who suggested Jennings was going to "cross picket lines" by continuing to film "Jeopardy!" amid the writers strike. (Christopher Willard/ABC via Getty Images)
The fan was referencing the late Alex Trebek, who hosted "Jeopardy!" from 1984 until his death in 2020.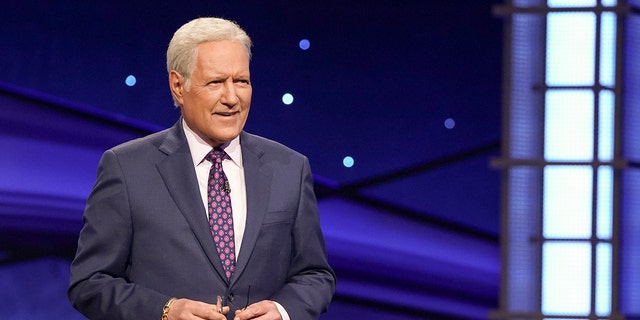 Alex Trebek was the host of "Jeopardy" for 37 seasons prior to his death in 2020. (Eric McCandless/ABC via Getty Images)
CLICK HERE TO SIGN UP FOR THE ENTERTAINMENT NEWSLETTER
Jennings responded with a screenshot of a statement previously shared by a "Jeopardy!" spokesperson, explaining how the show was able to move forward with production, despite some contestants saying they would not participate because of the strike.
"'Jeopardy!' has a long history with and tremendous respect for the WGA and our writers. We have always been careful to honor our WGA agreement, and we would never air game material not created by WGA (Writer's Guild of America) writers," the statement, which was shared with The Hollywood Reporter, began.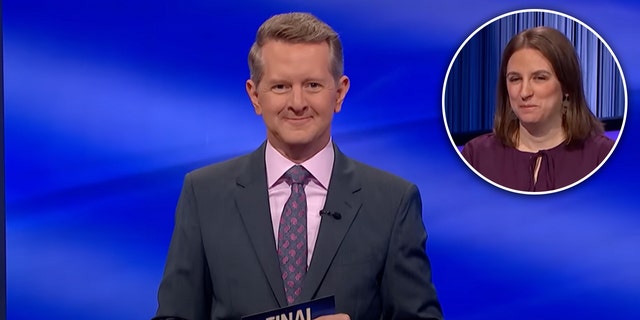 Ken Jennings likened the ongoing situation with the WGA to that of the 2007–2008 writers strike. (YouTube/Jeopardy)
Jennings chose to highlight the next section, implying his decisions were no different from Trebek's.
"However, just as we did, led by Alex Trebek, during the 2007-2008 strike, we will deliver first-run episodes again this fall to more than 200 affiliate stations nationwide," the highlighted portion stated, referencing the last time the WGA went on strike.
"Our current plan is to go into a holding pattern of sorts, pushing back the season 39 postseason to first produce original episodes featuring the best of our WGA written material."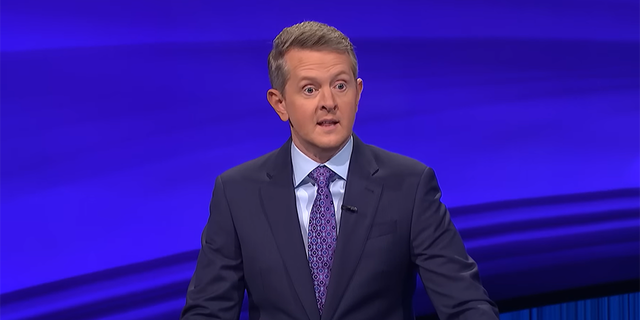 In July, "Jeopardy!" announced its plan to air new episodes. (Sony Pictures Television Jeopardy Productions)
CLICK HERE TO GET THE FOX NEWS APP
In July, "Jeopardy!" announced the previously scheduled 39th season of the Tournament of Champions would not debut in the fall. However, the regular show would move forward because there is preexisting content to use for new episodes.
This writers strike has been ongoing since the beginning of May.