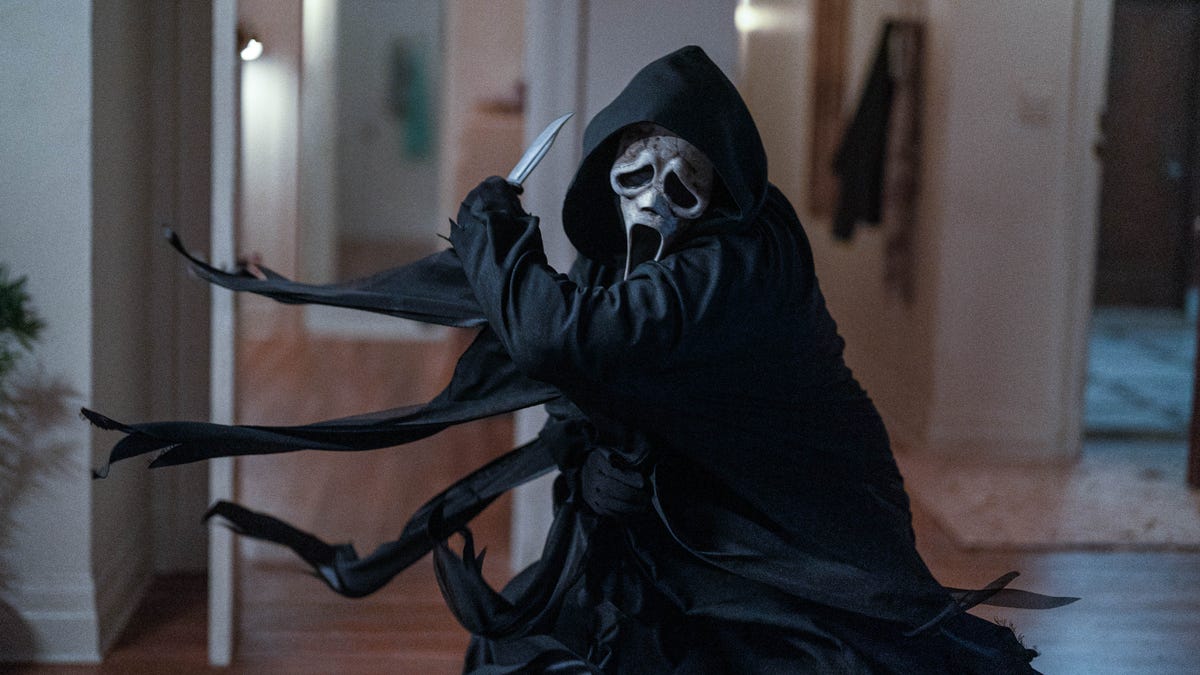 Ghostface makes a murderous return in Scream 6.
Paramount Pictures
New York City is Ghostface's playground in the first full trailer for Scream 6 — or Scream VI — released Thursday.
The chilling preview sees returning cast members Melissa Barrera and Wednesday's Jenna Ortega crawl on the floor in a store to avoid a gun-wielding killer. 
The newest addition to the film franchise that began in 1996 swaps Woodsboro, California, for the Big Apple, and it brings back Scream favorites Courteney Cox (original cast member) and Hayden Panettiere (Scream 4 star). In the new trailer, Cox, who's been in every Scream installment thus far, is pursued by a masked terror who claims to be different from those who've come before.  
It's our second look at the movie, after a teaser in December gave us a taste of the flick's urban setting. The picture takes a stab at theaters on March 10.  
Ortega, Barrera, Jasmin Savoy Brown and Mason Gooding return after being introduced in 2022's Scream (aka Scream 5). New cast members include Jack Champion (who starred as Spider in Avatar: The Way of Water), Samara Weaving (the lead in horror comedy Ready or Not), Henry Czerny, Liana Liberato, Dermot Mulroney, Devyn Nekoda, Tony Revolori and Josh Segarra. Scream legend Neve Campbell exited the sixth installment over pay.
Scream 6 has the same directors as its predecessor, Matt Bettinelli-Olpin and Tyler Gillett, and writers, James Vanderbilt and Guy Busick.
Correction, 9 a.m. PT: The initial version of this story misspelled the first name of the original Scream star. She's Courteney Cox.
Watch Scream (2022) on Paramount Plus
See at Paramount+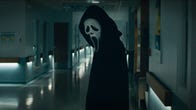 New Movies Coming in 2023 From Marvel, Netflix, DC and More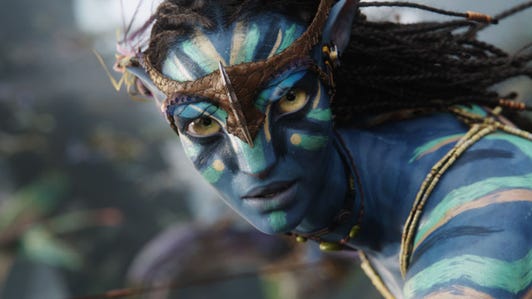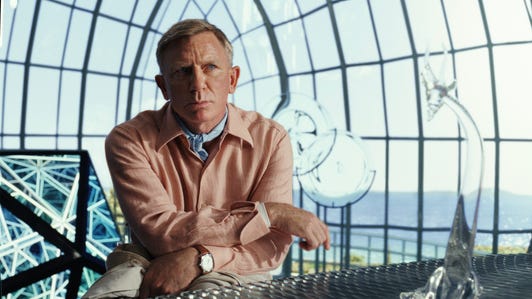 +45 more
See all photos