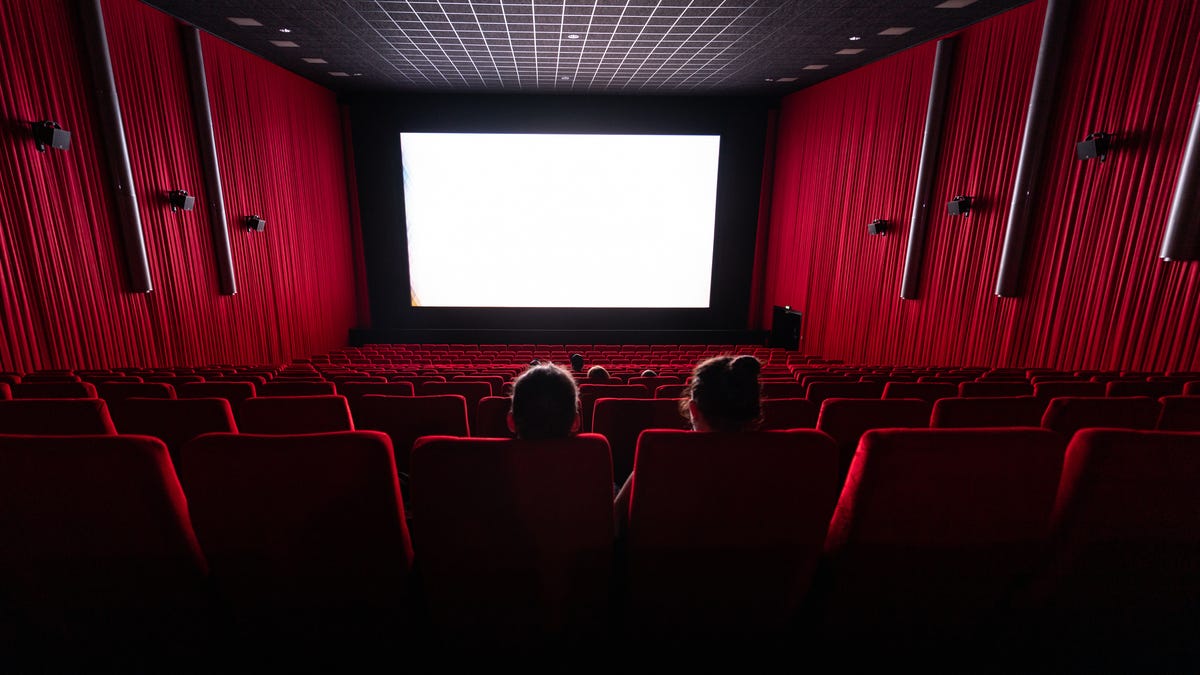 Getty
Almost immediately after COVID-19 hit, the biggest champions of cinema began to worry about its survival.
After AMC, the largest US chain by screens, closed all its cinemas in March 2020, director Christopher Nolan issued a public plea to save movie theaters just days later. "When this crisis passes, the need for collective human engagement, the need to live and love and laugh and cry together, will be more powerful than ever," Nolan, who directed Inception and the Dark Knight trilogy, wrote in the Washington Post. 
"We need what movies can offer us."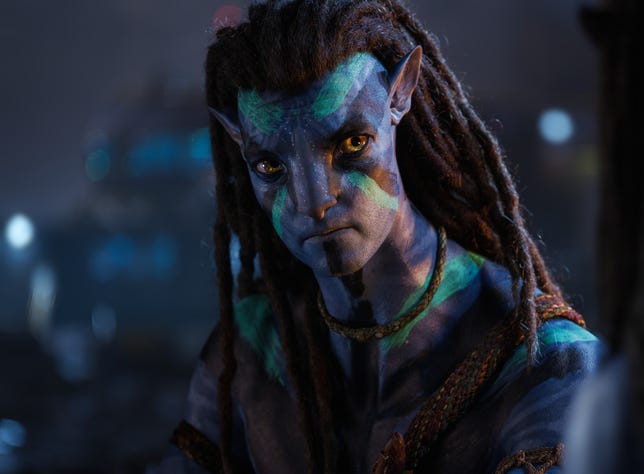 Avatar: The Way of Water is poised to become the first movie since COVID-19 emerged to reach $2 billion at the global box office. 

20th Century Studios

Judging by the box office recovery of the last two years, Nolan was right. But what he failed to prognosticate was that, apparently, we'll need movies most when they offer us a premium large-format screen and the latest installment of a megabudget franchise. 
That may have been the trend before the pandemic too. But with film release slates finally getting close to normal this year after pandemic lockdown, 2023 will be crucial to understanding how much everything else has changed and just how well — or not — movie theaters are suited for it. The lessons learned this year will affect what movies get made in the future, which ones come to theaters and how much you'll fork over for a night out at your local multiplex.
The pandemic disrupted both film production and exhibition, shelving movies for years and keeping people out of cinemas. But beyond the pandemic's direct disturbances to theaters, North America still has way more movie screens than it needs. And your options to stream films at home are wider — and arriving much sooner — than before. 
This collapse of "windowing" movies, on top of a multitude of problems, may expose the movie theaters' most painful weakness. 
For generations, going to the movies meant "sitting in a shitty seat eating bad food, just to be able to watch the movie you want," said Bob Cooney, a location-based entertainment industry expert. Like airlines that get away with a punishing customer experience because flying is the only way to get from one far-flung place to another, theaters enjoyed cushy, long-lasting theatrical exclusives that were sacrosanct before the pandemic. 
"It made them fat and lazy," he said. "And now they're terrified."
This year's box office will tell us how much theaters must go big — and, paradoxically, shrink down — to make it through to their next era.
The story the box office tells
2018 was the high-water mark for the North American box office. That year's $11.9 billion was followed by $11.4 billion in 2019, according to Comscore. Then in 2020, as COVID-19 turned movie screens dark, the domestic box office plunged 80% to just $2.3 billion — and a full $1.8 billion of that rolled in during the first three months of the year when life was still barreling along in pre-pandemic normalcy. 
But slowly, mask mandates and capacity restrictions faded, and studios began putting blowout movies in theaters again. Spider-Man: No Way Home, Jurassic World Dominion and Top Gun: Maverick all crossed $1 billion in global box office grosses. Any day now, Avatar: The Way of Water may become the first movie since COVID-19 emerged to eclipse $2 billion — a feat only five other films have managed before. 
These blockbusters prove that the return of moviegoers to theaters is "no fluke," said Paul Dergarabedian, senior media analyst at Comscore, adding that hits like Avatar 2 are "symbolically, emotionally and financially" pivotal to movie theaters right now.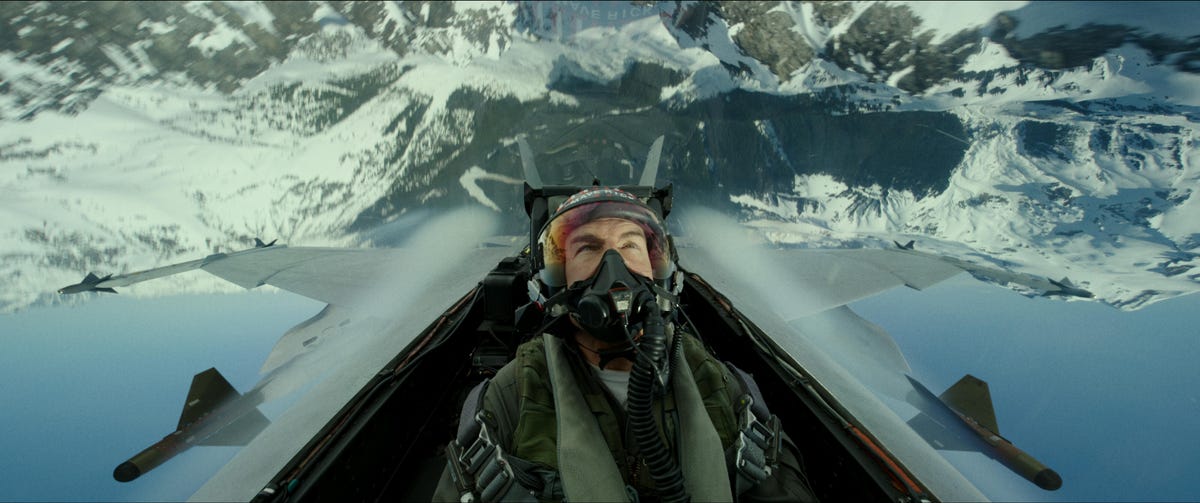 Top Gun: Maverick was a theatrical draw for months, the only movie in history to be No. 1 at the box office on both the Memorial Day start to summer and the Labor Day end of it. 

Paramount

"If the right movies are in the mix," he said, "people will rush out to the movie theater to see them." 
However, not all movies are proving to be the "right" kind of movies. 
Big-budget sequels with massive marketing campaigns are predictably packing theaters again. Horror films have been a hero of theatrical release lately, with smaller-budget scarefests like M3gan and Smile punching above their weight. 
But bombs are falling too. The Fabelmans — Steven Spielberg's well reviewed, quasi-autobiographical drama — grossed less than $20 million, half its estimated budget. 
The Fabelmans also became available to buy or rent to watch at home little more than a month after it hit theaters. Now about three months out from its theatrical premiere, it's expected to hit streaming service Peacock soon. Before the pandemic, you likely would have waited at least twice as long for the first home-viewing option, and you'd be waiting six to nine months for it to stream. 
So far, moviegoers have "repeatedly shown that they are willing to return to theaters for quality content and altogether skip any content that is not deemed theater-worthy," Wedbush analyst Alicia Reese said in an industry report last month.
More streaming advice
10 Ways to Save Money on Streaming
How to Cut the Cable TV Cord in 2023
See More at Streaming TV Insider
All told, last year's domestic box-office haul, at $7.5 billion, was still about one-third less than 2019. But cinemas had one-third fewer wide-release movies last year than they did in 2019 too. 
This year, that will change. In 2023 there are expected to be about 30 more wide releases, putting the total back near the same ballpark as 2019. (Both 2019 and 2018 had 112 big films; 2023 is likely to have slightly more than 100.) 
The shape of theaters to come
The fuller flow of movies this year will make 2023 a litmus test to see just how much your movie-going habits have changed — and how much theaters need to change in response. 
"After a heavy dose of streaming at home during the last two years, consumers have decided that the cinema is the place to go for an experience that can't be replaced at home," Rosenblatt Securities analyst Steve Frankel said.
That's driving demand for premium large-format screens — like Imax's curved, giant displays; Dolby's luxe auditoriums; or ScreenX's 270-degree screens that extend projection onto three walls.  
Even more immersive movie experiences, although still niche, appear to be growing. D-Box puts you in a moving, haptic seat, usually positioned in a prime location of an otherwise standard auditorium. More intense formats like 4DX and MX4D build upon motion chairs with blasts of air, water and fog, even scent effects and haptics that "tickle" or "punch."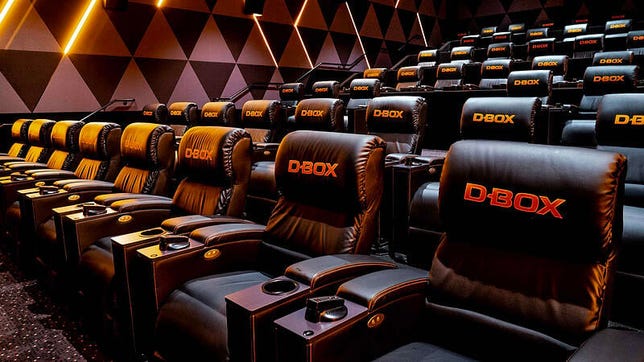 D-Box motion, haptic-feedback seats are synchronize with action on screen. 

D-Box

D-Box is among the most prevalent, present in more than 800 auditoriums globally, including a large partnership with Cinemark, the No. 3 US chain behind AMC and Regal. In a world with about 200,000 total movie screens, 800 is a sliver. But Cinemark's D-Box revenues climbed 25% in the third quarter compared with the same period pre-pandemic in 2019, even though the overall box office was down 32%, according to B. Riley Securities analyst Eric Wold. 
So far, audiences are favoring these formats for tent-pole releases that make the best use of a huge screen and top-notch sound. But with studios pivoting toward franchise extravaganzas, they're moving away from the "little movies" that used to show on the eighth, ninth or 10th screen at any location, Frankel noted — movies like The Fabelmans. Ten screens "provides ample capacity for the big opening weekends," he said, but seats in those generic auditoriums tend to sit mostly empty in between.
If the feast-or-famine pattern continues this year, when the pace of releases picks up, it creates a paradox for exhibitors. Customers want theaters to be big and swanky, but droughts in attendance penalize operators for having too many screens. Right now, the US has roughly 40,000 movie screens; it would be better with half that, according to Rich Greenfield, analyst at LightShed Partners.
One way to repurpose some theater real estate would be to evolve multiplexes to family entertainment centers, where watching a movie is offered alongside laser tag, escape rooms or virtual-reality arcades. Regional exhibitor Cinergy operates 82 screens, including recline-and-dine cinemas with alcoholic beverages; at its locations, your movie plays in the same building where you can throw axes, go bowling or climb an elevated ropes course with zip lines. 
Theaters could also potentially broaden to include real-world tie-ins to franchises, what is sometimes generalized as joining a film's "metaverse" (regardless of how much a cinema would actually bridge the real world with a virtual one).
Studios like Disney, Universal and Warner Bros. are well acquainted with transforming their major franchises into amusement park experiences, merchandise and pop-up shops. Even streaming giant Netflix has started investing in location-based immersive experiences linked to shows like Stranger Things and Bridgerton, which meld together elements of 3D film and escape rooms with immersive theater and acrobatics. 
But as skilled as Disney may be spinning Star Wars' movies and shows into toys, apparel, theme-park campuses, immersive hotels and VR experiences, Disney doesn't often bring the allure of its full-blown franchise expertise to cinemas, even though that's where its biggest movies find their audience first. 
That's partly because, for more than 70 years, film distributors were effectively banned from owning theaters. Disney managed to get away with owning just one, the El Capitan in Hollywood. Unlikely as it seems, Netflix has it beat, owning all of two: one also in Hollywood and another in New York. 
For years, studios gave cinemas the gift of a theatrical exclusive window and massive marketing machines pitching films to audiences. But film distributors didn't have much incentive to bring VIP, premium fan experiences to theaters; they saved that for their own theme parks, cruise lines and pop-ups.   
But whether theaters try to evolve into having more premium screens, axe throwing or immersive tie-ins, "that will require investment at a time when they don't have a lot," Cooney said. 
Cineworld, the operator of No. 2 US chain Regal Cinemas, filed for bankruptcy protection in September. AMC, the No. 1 chain, escaped the same fate in 2021 thanks partly to an infusion from meme-stock investors. But AMC skeptics like Greenfield believe that with theater attendance dragging and capital markets tight, the country's biggest theater chain is unlikely to survive 2023 without a bankruptcy restructuring.
When things get this bleak in a movie, you know the end of the second act must be near. This year will help to reveal how cinemas' third act will play out — whether it's a happy ending or a tragic one.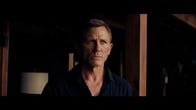 Now playing:
Watch this:

Amazon's MGM takeover is big for Prime Video — but not…
3:34