Scott Caan is back in blue in FOX's new show, "Alert: Missing Persons Unit."
Caan is returning to the role of a detective in, "Alert," a show set within the missing persons unit of the Philadelphia Police Department, showcasing how every moment is crucial when searching for a missing person. Prior to this, Caan starred as Detective Danny "Danno" Williams on the CBS hit show "Hawaii Five-O."
"When I read things, I don't think about what kind of a show it is. I just, you know, find ‑‑ if I can find something in myself that I can put into this character, then that's what ‑‑ that's what makes me decide I want to do something," Caan said of what drew him to the role during FOX's press day.
"I'm grateful to be given a job too," Caan added. "I don't do a lot of questioning when it comes to what kind of a show it is. I'm grateful to be hired, and I like to work. And I think that there's a lot of ‑‑ there's a lot of acting problems in this show that I enjoy, and there is a lot of things that make this show something that is different than anything out there."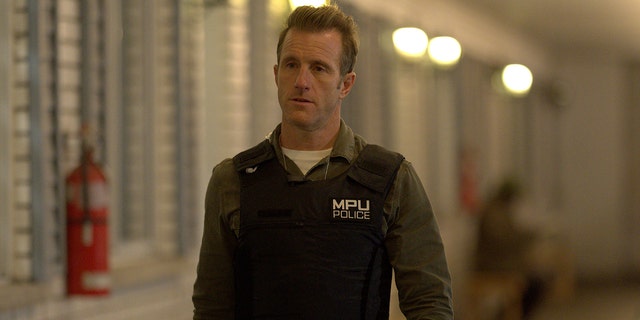 Scott Caan is a detective in the new FOX show "Alert."
(Shane Mahood/FOX)
JAMES CAAN ONCE TOOK A BREAK FROM HOLLYWOOD AFTER DRUG ABUSE TO COACH SON'S LITTLE LEAGUE TEAM
One of the "acting problems" which intrigued Caan about the show was the added element of his character also searching for his missing son, seven years after he went missing.
"It's an acting problem that I've never been faced with, it's an acting problem that I've never read before. So to me, it's something that I immediately felt uncomfortable and didn't know exactly how I was going to approach it," he explained. "Those are the kind of things that turn me on when it comes to digging into a part. If I get a little nervous and don't quite know what I'm going to do yet, then that's a good sign that I should probably move forward and do it."
Through taking on this role, Caan explains "I'm learning more about myself," while also "learning a ton about acting." "I'm learning ‑‑ there's just so much going on, and I think that it is definitely more intense than anything I've ever done in a really beautiful good way," he noted.
The show also stars Dania Ramirez as the head of the missing persons unit and also the ex-wife of Caan's character. The former couple teams up to work together when a photo of their son resurfaces, suggesting he could possibly still be alive.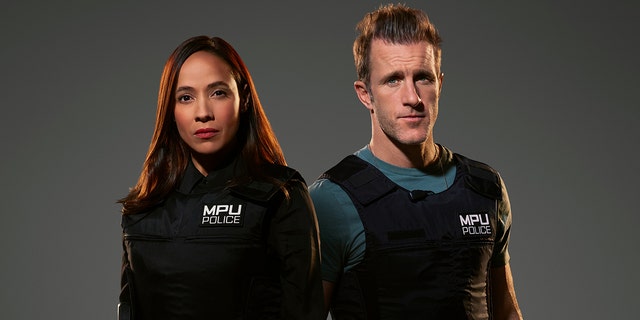 The show stars Dania Ramirez as Scott Caan's character's ex-wife and the head of the missing persons unit.
(Steve Wilkie/FOX)
The stars shared how important it was for them to portray their characters as co-parents who "meet each other with love and understanding," something Ramirez says she has not "seen portrayed in television as beautifully as" on their show. She further explained that it was refreshing to see a divorced couple who still have love for each other due to experiences which "connected us in ways that you can't connect with anyone else."
Executive producer John Eisendrath said that relationship was something he set out to portray from the beginning, and that it was important for him to show that kind of relationship with an ex is possible, believing Caan and Ramirez "do an amazing job of making that feel real."
Speaking about the on-screen chemistry between him and Ramirez, Caan admitted, "There's stuff that we don't plan, and there's stuff that have nothing to do with the story that exists between us. And as [we] get to know each other more, it can't help but show up on screen. And to me, that's the most fun, and we hit it off immediately."
Ramirez agreed saying, "We have a great relationship on and off camera, but I think we also have found different ways of dealing … There's nothing better than to, find a common ground where you look at the person that you're with all the time, and you're like…'I made you laugh.' To have that sort of dual relationship on and off set when the cameras are on and when the cameras are off, really makes for an incredible experience and a journey to take the audience on."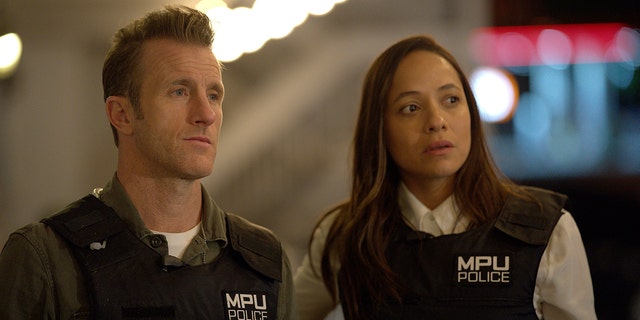 In the show, the former couple teams up to work together when a photo of their son resurfaces, suggesting he could possibly still be alive. 
(Shane Mahood/FOX)
Being parents themselves, both Ramirez and Caan also developed a greater appreciation for their families after portraying parents who lost their child.
"I like to, as much as I possibly can, bring whatever's going on in my life to what I'm doing," Caan explained. "Just being away from my daughter for the last four months, obviously, now my second daughter, they get much bigger hugs than they've ever gotten. So I don't know if it's because of this show or because I'm away, but I think a combination of both has made me really appreciate what I have."
Ramirez again agreed with Caan, saying acting on a show like this can be therapeutic. While she had her family with her during filming, Ramirez noted that she does not "get to spend a lot of time with them and my kids."
"And so we're able to really allow each other to be vulnerable in those moments and to share that with the masses," she said, sharing that the real life emotions they tap into "is what the world likes to connect to."
CLICK HERE TO SIGN UP FOR THE ENTERTAINMENT NEWSLETTER
"It's human nature to, and especially for actors, if you're really into it, to just really live out those emotions. And that's not something you can shut off right away … I think we have that support system to really get through that and be able to say, 'Okay, that was that. Let's put it to the side,' our lives will continue, and we have to figure out a way to pick ourselves back up. But, yeah, it's very difficult," Ramirez said. "Being parents and dealing with a show that has to deal with, like, missing children is something that's really close to the heart, and it's hard to leave behind."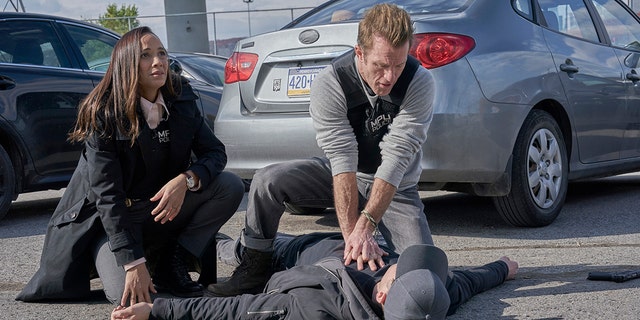 Dania Ramirez and Scott Caan spoke about how intense the story is, and how difficult it is to carry it home with them after.
(Philippe Bosse/FOX)
Caan joked "after we do five, six years of this show, I'm going to call Michael and say, 'Michael, put me on a half‑hour comedy immediately, please.'"
The idea for the show, which also stars Adeola Role, Ryan Broussard and Graham Verchere, was brought to Eisendrath when he received a call from Jamie Foxx's producing partner Datari Turner, who pitched him the show. Foxx and Turner came up with the idea after Foxx thought his child had gone missing, after he didn't know where they were for six or seven hours.
CLICK HERE TO GET THE FOX NEWS APP
"Alert: Missing Persons Unit" is set to premiere on FOX on Sunday, Jan. 8.