Jen Shah was sentenced to 78 months in prison Friday after pleading guilty to committing wire fraud in a telemarketing scheme targeting the elderly.
Shah arrived in federal court in New York on Friday for her sentencing before the U.S. District Court Judge Sidney Stein.
She entered the courtroom around 9:50 am and sat briefly in the gallery next to some family members and friends, including her husband, University of Utah assistant football coach Sharrieff Shah, and her two sons Sharrieff Shah Jr. and Omar Shah.
The "Real Housewives of Salt Lake City" star wore an all-camel outfit and sported a pant-suit, leopard print camel tie-neck blouse and poncho-coat with leopard-print stilettos.
Judge Stein took the bench around 10:30 am to start the sentencing hearing, as Shah sat between her two attorneys at the defense table.
The courtroom was packed and filled with "Real Housewives" fans as they eagerly waited for the results of Shah's sentencing.
The reality star appeared to have a serious demeanor and looked tense ahead of her sentencing. She looked behind at her husband, who was seated in the gallery, briefly before the sentencing started.
The Justice Department initially requested a decade behind bars for "The Real Housewives of Salt Lake City" star. Her legal team requested a three-year sentence, previously calling Shah "an exceptional mother and a good woman who has already been punished extensively as a result of the sins of her past."
She originally faced up to 50 years in prison.
Shah and her longtime assistant, Stuart Smith, were "each charged with one count of conspiracy to commit wire fraud in connection with telemarketing through which they victimized 10 or more persons over the age of 55, which carries a maximum sentence of 30 years, and one count of conspiracy to commit money laundering, which carries a maximum sentence of 20 years," the Department of Justice said in a release published at the time of their arrests.
'REAL HOUSEWIVES' STAR JEN SHAH TO SERVE PRISON TIME: CELEBRITY LAWYER ON WHAT REALITY STARS FACE BEHIND BARS
Jen Shah sentenced in federal fraud case Friday.
(Bravo)
"The maximum potential sentences in this case are prescribed by Congress and are provided here for informational purposes only, as any sentencing of the defendants will be determined by the judge."
They used third-party names for their business entities, according to the initial indictment. Shah and Smith allegedly told victims to use encrypted messages as forms of communication and instructed users to send payments to offshore accounts.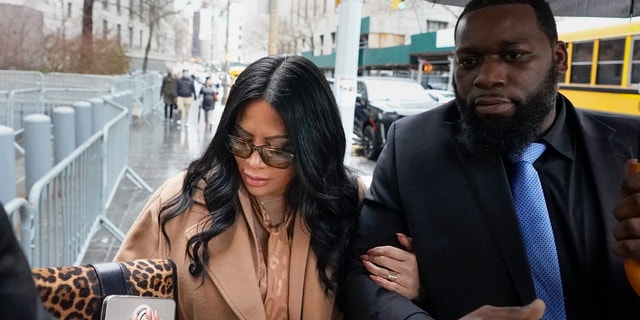 Jennifer Shah arrives to federal court in New York, Friday, Jan. 6, 2023. Federal prosecutors are seeking a 10-year prison sentence for the member of "The Real Housewives of Salt Lake City."
(AP)
She initially pled not guilty to the charges in 2021. One year later, Shah entered a guilty plea as part of an agreement where the money laundering charge was dropped. She agreed to forfeit $6.5 million and also pay restitution up to $9.5 million.
WHY 'RHOSLC' STAR JEN SHAH ENTERED GUILTY PLEA, AS REPORTS SURFACE SHE'S 'STILL FILMING' BRAVO SHOW
Bravo cameras were rolling when authorities stepped into a "Housewives" production in search of Shah. Only minutes before Homeland Security arrived in the Beauty Lab parking lot, Shah had received a phone call from an unknown person and abruptly left the shoot.
Shah was arrested on her way home on March 30, 2021. She, along with co-conspirator and former friend Stuart Smith, were both charged with conspiracy to commit wire fraud in connection with telemarketing and conspiracy to commit money laundering.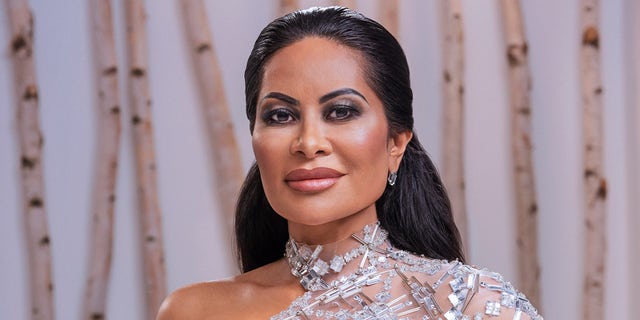 "Real Housewives of Salt Lake City" star Jen Shah entered a guilty plea in July to "put this ordeal behind her," according to her lawyer
(Chad Kirkland/Bravo)
Manhattan U.S. Attorney Audrey Strauss said, "Jennifer Shah, who portrays herself as a wealthy and successful businessperson on 'reality' television, and Stuart Smith, who is portrayed as Shah's 'first assistant,' allegedly generated and sold 'lead lists' of innocent individuals for other members of their scheme to repeatedly scam.
"In actual reality and as alleged, the so-called business opportunities pushed on the victims by Shah, Smith, and their co-conspirators were just fraudulent schemes, motivated by greed, to steal victims' money. Now, these defendants face time in prison for their alleged crimes."
CLICK HERE TO SIGN UP FOR THE ENTERTAINMENT NEWSLETTER
Prior to July's guilty plea, Shah spent more than one year professing her innocence on "RHOSLC," even using the tagline during season two of her "Housewives" introduction: "The only thing I'm guilty of is being Shah-mazing."
Her lawyer, Priya Chaudhry, confirmed to Fox News Digital at the time that Jen's guilty plea was due to Shah's desire to move forward with her life and "put this ordeal behind her."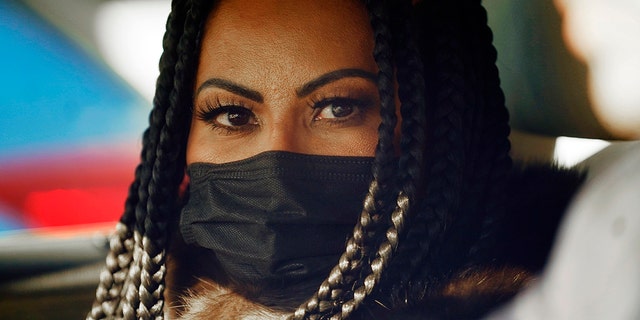 Shah was arrested in March 2021 and charged in the nationwide telemarketing scheme.
(Rick Bowmer)
"Ms. Shah is a good woman who crossed a line. She accepts full responsibility for her actions and deeply apologizes to all who have been harmed," Chaudry said. "Ms. Shah is also sorry for disappointing her husband, children, family, friends, and supporters.
"Jen pled guilty because she wants to pay her debt to society and put this ordeal behind her and her family."
Jennifer is married to Sharrieff Shah, the special teams coordinator for the University of Utah football team. The couple has two children.
CLICK HERE TO GET THE FOX NEWS APP