close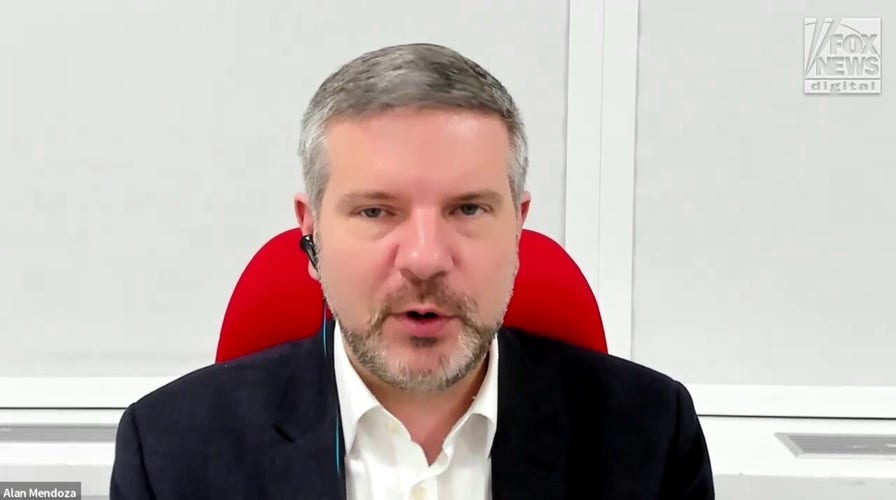 Video
British experts discuss UK year in review, upcoming challenges
Alan Mendoza of the Henry Jackson Society and Nile Gardiner of the Heritage Foundation discuss the wild year the U.K. had as well as what the country might look forward to in 2023.
MANCHESTER, England – Former Prime Minister Boris Johnson's downfall was just one of many big stories in the U.K. this past year, as Johnson's time as prime minister was overshadowed by scandal after scandal.
In fact, Johnson shook off so many of them during his time in office, it seemed his political standing would remain undamaged – leading to him being dubbed 'Teflon Johnson'.
However, the "Partygate" scandal over parties, events and other gatherings held in government buildings, in breach of the U.K.'s strict COVID-19 lockdown rules, would slowly undermine his authority.
Johnson was accused of knowingly breaking the rules, feigning ignorance and lying about his knowledge of the illegal gatherings.
BORIS JOHNSON 'BROUGHT DOWN BY BORIS JOHNSON,' BUT WEAKENED ECONOMY DIDN'T HELP, EXPERTS SAY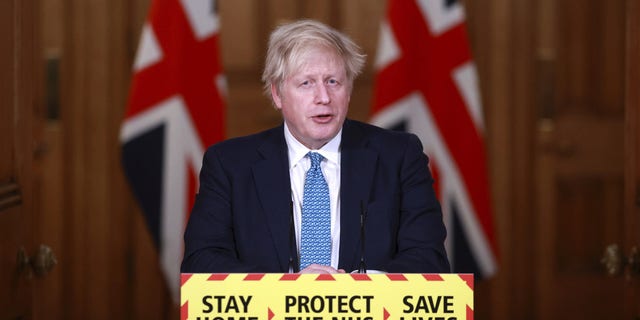 Britain's Prime Minister Boris Johnson speaks during a news conference inside 10 Downing Street in London.
(Associated Press)
The scandal remained in the spotlight for months as more details leaked out and became public, with Johnson maintaining his innocence, despite a flurry of newspaper headlines.
It proved particularly damaging because so many families who were forced to follow the rules were denied seeing loved ones who died of the virus – leading to accusations of double standards.
Police investigated, and it emerged Johnson had attended at least three parties, including one the day before the Duke of Edinburgh's funeral.
In April 2022, he was fined for breaking lockdown rules, along with his wife Carrie and then-Chancellor of the Exchequer and current Prime Minister Rishi Sunak.
Johnson became the first serving prime minister to break the law and face police sanctions; his reputation never recovered.
Additionally, when he was accused of misleading Parliament over claims senior Conservative Party colleague Chris Pincher had groped two men at a private club, it prompted many government ministers and Members of Parliament (MPs) to resign.
UK PRIME MINISTER BORIS JOHNSON APOLOGIZES AS PRESSURE MOUNTS FOR HIM TO RESIGN OVER 'PARTYGATE'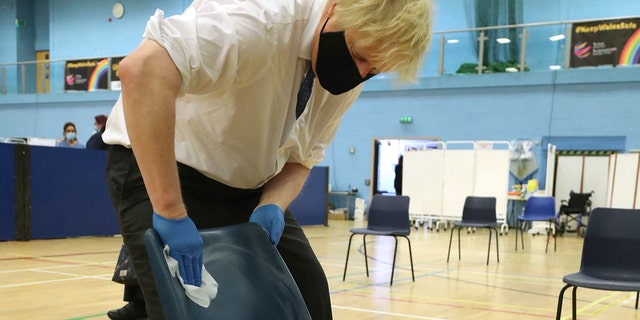 Britain's Prime Minister Boris Johnson disinfects a chair in the public waiting area of a vaccination center in Cwmbran, South Wales, Feb. 17, 2021.
(Geoff Caddick/Pool via AP)
Johnson later apologized for his handling of the affair, but it did little to calm the crisis, and he was forced to quit in July.
Below are some of the other stories that made big headlines in the U.K. in 2022.
PRINCE ANDREW
A long-running civil case involving the late Queen Elizabeth II's son, the Duke of York, came to an end in March.
Prince Andrew was sued by Virginia Giuffre for sexual abuse following claims he had sex with her when she was 17 and had been trafficked by his friend, the billionaire pedophile Jeffrey Epstein.
Andrew claimed he never met Giuffre but paid her an out-of-court settlement, reported to be as much as $14.5 million.
The scandal rocked the British royal family and severely damaged the duke's public standing.
Andrew stepped back from royal duties in late 2019, saying the case had become a "major disruption." In January, the queen took steps to distance the royal family from him as the prospect of a damaging trial loomed.
Prince Andrew, Duke of York, left, also seen in a photo from 2001 that was included in court files showing him with his arm around the waist of 17-year-old Virginia Giuffre, who says Jeffrey Epstein paid her to have sex with the prince. Andrew has denied the charges. Virginia Roberts Giuffre, right, speaks at a news conference following a hearing where Epstein's alleged victims made statements in Manhattan Federal Court on Aug. 27, 2019, in New York. 
(Photo by Julian Finney – British Athletics/British Athletics via Getty Images  |  US second court of appeals | Barry Williams/New York Daily News/Tribune News Service via Getty Images)
'BULLY' PRINCE ANDREW HAD A 'REVOLVING DOOR' OF WOMEN ENTERING 'HIS BEDROOM,' FORMER ROYAL OFFICER CLAIMS
She stripped the duke of his honorary military roles, and he was forced to stop using his "His Royal Highness" title.
Reports have claimed Andrew wishes to return to public life, but the move is opposed by his brother King Charles III, who succeeded his mother on the British throne following her death in August.
BORIS BECKER
Tennis star Boris Becker was jailed in April for hiding $3 million of his assets to avoid paying his debts.
The three-time Wimbledon champion, 55, was declared bankrupt in June 2017 – owing creditors almost $61 million over an unpaid loan of more than $3.6 million on his estate on the Spanish island of Mallorca.
He was legally obliged to disclose all of his assets so that trustees could distribute available funds to creditors, but his trial heard he had acted "deliberately and dishonestly".
Becker was released from prison in early December after serving eight months of his two-and-a-half year sentence and was deported from the U.K., albeit in a private jet, after living there since 2012.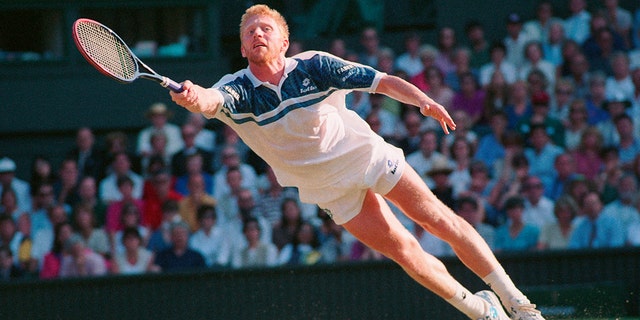 Boris Becker during his match with Andre Agassi at Wimbledon in 1995.
(David Ashdown/Getty Images)
BORIS BECKER CLAIMS INMATE TRIED TO KILL HIM WHILE IN PRISON: 'I WAS SHAKING SO BAD'
He filmed a two-part documentary with Apple TV in which he talks about the emotional turmoil he felt prior to being jailed. In it, he admits he hit rock "bottom" while he was waiting to be sentenced.
FROM PARLIAMENT TO REALITY SHOW
Former U.K. Health Secretary Matt Hancock was already a controversial figure over his handling of the COVID-19 pandemic.
Charged with leading the government's response to the biggest peacetime emergency the U.K. faced, Hancock was heavily criticized for the decisions he made amid accusations more lives could have been saved.
However, it was his affair with his government-funded aide Gina Coladangelo that forced his resignation in June 2021 after CCTV cameras caught the couple kissing in his office.
Hancock admitted to breaking the government's own social distancing rules, and he was forced to apologize for "letting people down".
He was able to stay on as an MP, but there was further controversy when he appeared on popular reality-TV show "I'm A Celebrity, Get Me Out of Here," which sees contestants competing in various challenges in an Australian jungle.
Britain's Health Secretary Matt Hancock speaks at a coronavirus press conference inside 10 Downing Street in London, Jan. 11, 2021.
(AP Photo/Alastair Grant, pool)
UK HEALTH SECRETARY MATT HANCOCK RESIGNS AFTER IMAGES SHOW HIM KISSING AIDE
It was claimed he picked up as much as $485,000 for his appearance and he still received his MP's salary on top, despite being thousands of miles away from the people he was supposed to represent.
Unsurprisingly, he was criticized my many, including Conservative Party colleagues. Additionally, some opponents branded his stint on the show an "insult" to bereaved families who had lost loved ones to COVID.
He was suspended as an MP, but when it became obvious he had lost the support of party members, he announced his intention to quit politics for new challenges.
LONDON'S POLICE CHIEF FORCED OUT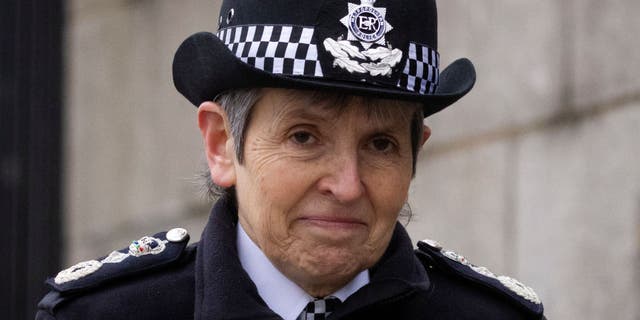 Metropolitan Police Commissioner Cressida Dick arrives at Scotland Yard on Jan. 25, 2022 in London.
(Dan Kitwood/Getty Images)
The head of the U.K. Metropolitan Police, Cressida Dick, resigned in February.
It followed a series of scandals that rocked the force following claims of institutional misogyny, racism and homophobia.
London Mayor Sadiq Khan later said the public had lost "trust" in the force, and he had lost "confidence" in Dick to carry our the necessary changes needed.
It followed claims from Dick that she had felt "intimidated" into stepping down.
Among the scandals that led to her resignation was the murder of Sarah Everard by serving Metropolitan Police firearms officer Wayne Couzens.
CLICK HERE FOR THE FOX NEWS APP
A vigil for the victim drew criticism after women were handcuffed and detained while other officers shared inappropriate and offensive messages about Everard and other women – leading to claims of a culture of misogyny in the force.
There were also delays in investigating the "Partygate" affair, which involved then-Prime Minister Johnson and other government colleagues, and another scandal involving racist, sexist and homophobic messages shared by officers on WhatsApp and Facebook groups.
Ian Leonard is a freelance journalist who reports on UK news for Fox News Digital. Ian has contributed articles to The Times, The Daily Telegraph, The Guardian, Daily Mail, The Sun, Daily Mirror, and many others. He's also worked as a producer for BBC Radio 5 Live. He can be followed on Twitter @iancleonard