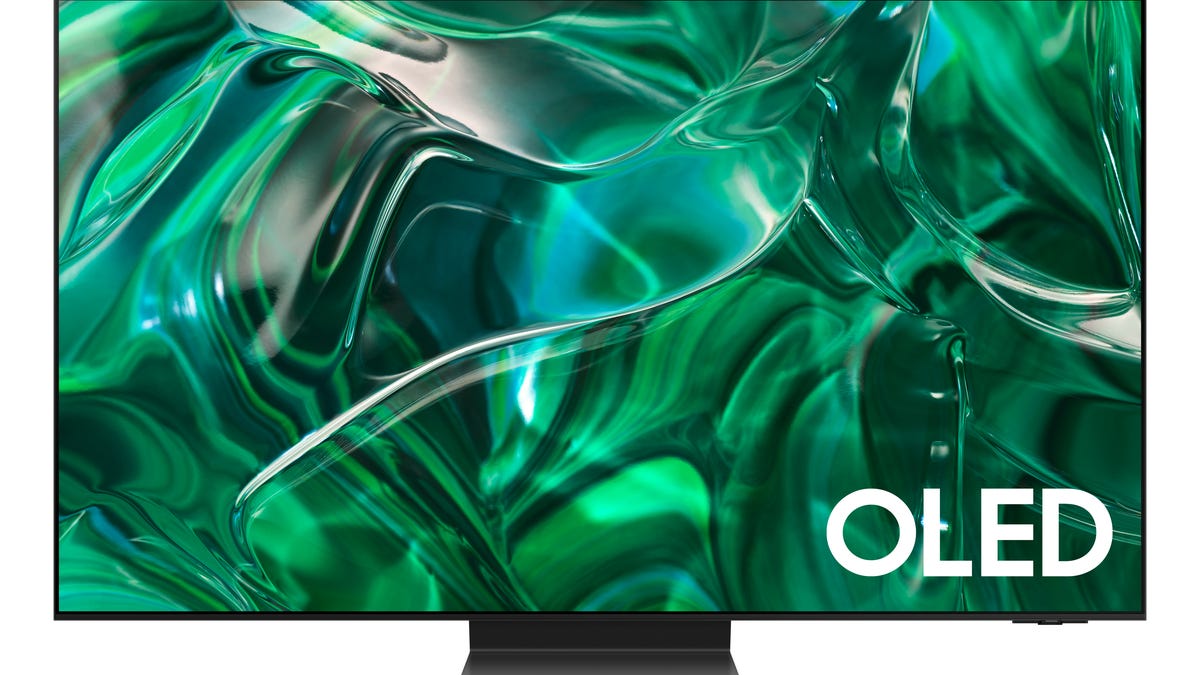 Samsung
High-end TVs based on OLED technology outperform QLED models in our tests, and for 2023 Samsung will add a larger horse to its OLED TV stable. A new 77-inch model will join the existing 55- and 65-inch sizes Samsung debuted last year.
The company's 2023 S95C series employs Samsung's own QD-OLED panels, which use quantum dots and promise better picture quality than most OLED TVs on the market, which rely on LG's version of OLED.
Samsung hasn't confirmed pricing for the S95C yet, but LG offers a wider array of OLED TV sizes, from 42 inches up to 97 inches. The S95B from 2022 is also slightly more expensive than its equivalent, the LG C2, which is my favorite high-end TV.
Beyond size, the S95C seems largely similar to its predecessor the S95B. Samsung talks up its image processing and a brightness booster, I don't expect either one to have a big impact on picture quality. The company also mentions 144Hz gaming but that feature is only usable by PC gamers with high-end video cards. Like other Samsung TVs the S95C has built-in cloud gaming, a feature I like but hardly consider must-have.
I never formally reviewed the S95B but I have watched it in person for brief periods, along with Sony's 2022 QD-OLED TV. From what I saw image quality was excellent — color, in particular — but I did notice that the screen finish was lighter and grayer than LG's, which tends to wash out the image somewhat when room lighting is brighter. Other reviewers, while lauding the S95B's color and overall image quality, noted the same thing.
At CES I got the chance to see an early version of the new 77-inch S95C in person, along with a 65-inch model, and from my brief time its image quality looked great, as expected. I couldn't tell whether the screen finish had been improved without an older version to compare, however. Samsung's representative also could not confirm whether the company had changed the screen finish on the new models. 
I expect more details on the S95C and Samsung's other TVs to be revealed this spring.