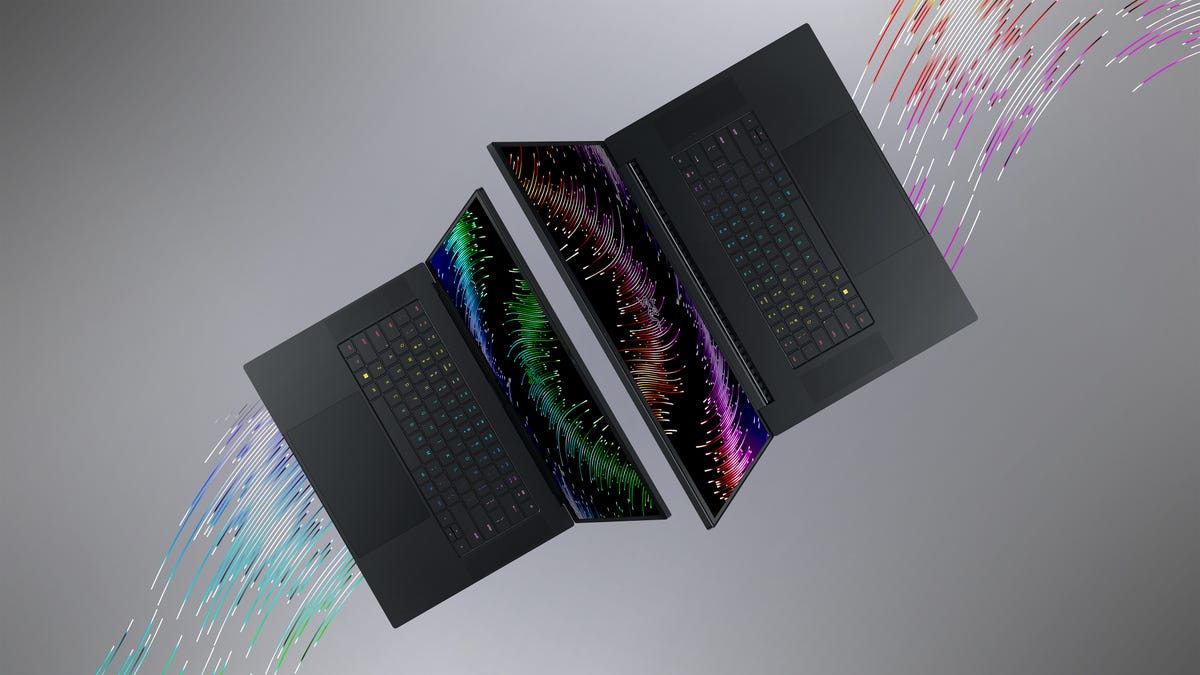 Razer
Razer's new 16- and 18-inch Blade laptops join the pack of front-line CES gaming laptops. Like a lot of other models announced at CES, Razer has essentially replaced its 17-inch Blade with an 18-inch and brought back the "desktop replacement" terminology after a hiatus. Both boast the latest technologies announced at the show, including top-of-the-line 13th-gen Intel Core i9 HX chips and Nvidia GeForce RTX 40 series mobile graphics.
The Blade 16 does offer a novel 1,000-nit screen, which Razer refers to as "dual-mode": In Creator mode, it operates at 4K-plus resolution (the 16:10 aspect ratio means it's just off 16:9 4K) at a refresh rate of 120Hz, while in Gamer mode it drops the resolution to 1080p-ish to run at 240Hz. It's an interesting concept, but the execution will make or break its usefulness. 
Razer has also invented a new spec it calls "Graphics Power Density," for the amount of graphics power per cubic inch (which, unsurprisingly, it has the most of!) in order to convey thin-but-powerful-ness. I suspect it's because the Blades tend to be heavy, but it's kind of nebulous and I really, really hope it doesn't catch on.
The Blade 18 also has the new components, but instead a 1440p-plus 240Hz display. It gets one of the increasingly common 5MP webcams and incorporates a six-speaker array that uses Razer's own THX spatial audio.
Both are slated to ship this quarter. The Blade 16 starts at $2,700, while the Blade 18 starts at $2,900.
See the Razer Blade 16
See at Razer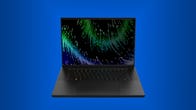 See the Razer Blade 18
See at Razer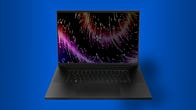 Razer's Leviathan V2 soundbar line has gotten an upscale sibling, the Leviathan V2 Pro. In addition to adding a gazillion lighting zones (OK, 30), the Pro beefs up its audio chops with head tracking (via IR cameras) and beamforming to more precisely target the sound toward your ears.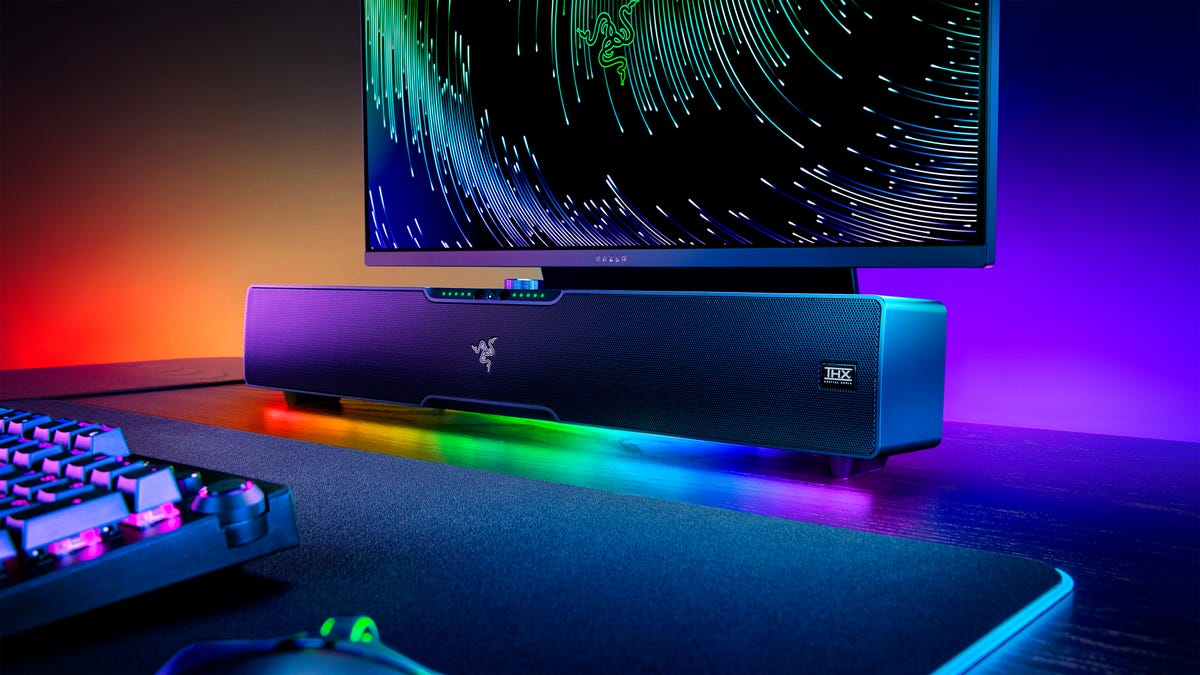 Razer Leviathan V2 Pro

Razer

It also replaces the pairs of full-range drivers, tweeters and passive radiators with five full-range drivers which boosts the lower frequency response range down to 40Hz from 45Hz, while upping the power output to 98dB from 96dB. The Leviathan V2 Pro also puts back the headphone jack Razer had removed when it leveled the Leviathan up a generation. All of that makes it a bit longer, though.
You can preorder the soundbar now for $400; it's scheduled to ship at the end of January.
See the Leviathan V2 Pro
$400 at Razer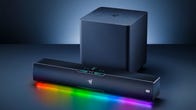 Razer already had a Kiyo Pro webcam, so its newest model, which jumps to the top of the line, went Ultra. The 4K Kiyo Pro Ultra has been upgraded with a 1/1.2-inch sensor, much larger than typical webcams, which can help a lot with exposure (especially in low light) and color. It doesn't necessarily guarantee a better result, but larger sensors usually do improve image quality over smaller ones. 
It's got an "ultra-large f1.7 aperture lens," which doesn't mean a lot; a larger sensor requires a larger lens, and f1.7 is neither here nor there. The webcam does, however, seem to have to have focusing behavior and depth of field, which is sadly lacking in webcams. Razer challenges Elgato's Facecam Pro by claiming rawer raw processing, with in-camera conversion of the 40-30fps stream into lower resolutions and frame rates on the fly and directly stream out.
The Kiyo Pro Ultra has a built-in shutter in addition to a protective (but easily lost) standalone cover. That was also on my wish list.
It's available now, albeit at a pricey $400.
See the Razer Kiyo Pro Ultra
$400 at Razer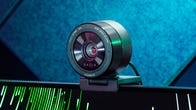 The company also unveiled the first of a line of add-ons for the Meta Quest 2, padding developed with partner ResMed, and announced the availability of the Edge and Edge 5G tablet-plus-controller handhelds for cloud gaming.