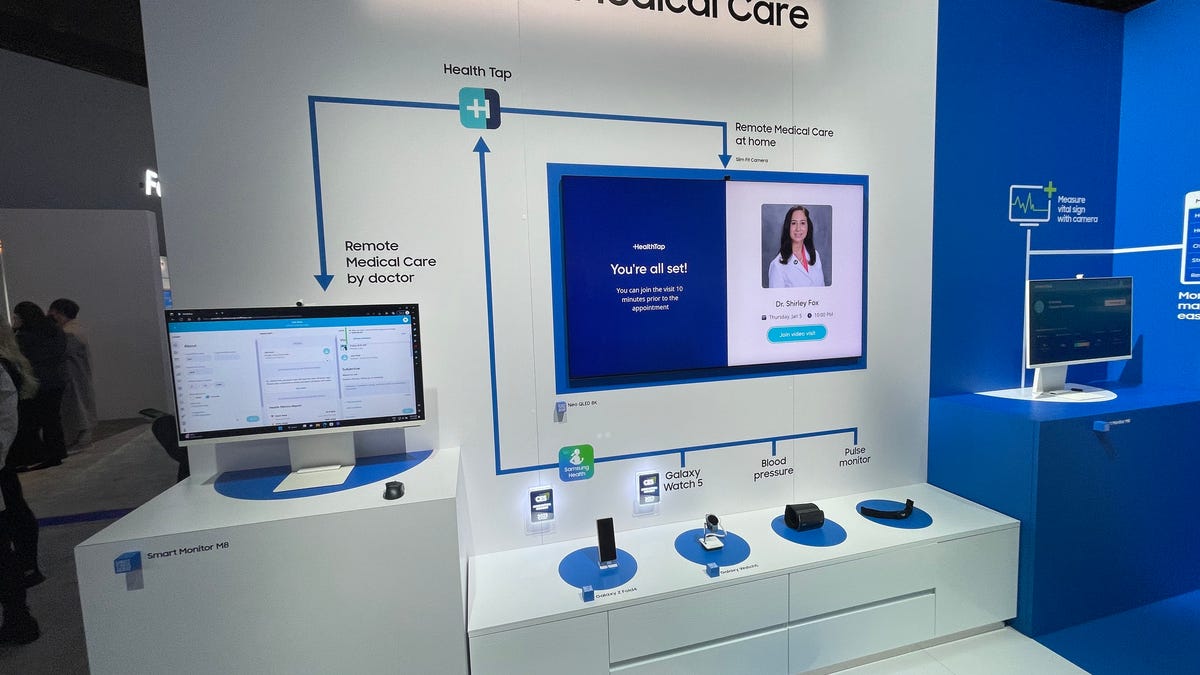 Samsung is branching out into remote medical care through its devices 
David Katzmaier/CNET
Samsung has expanded its smart TV platform to include streaming apps and game platforms, but at this year's CES it is looking to put health care on the big screen. A new Samsung Telemedicine app that allow those who are ill to be able to get at-home care on their TVs. 
After people choose from a list of symptoms and input how long they've been ill, the app "will show relevant available doctors." Samsung will then create a link between the doctor and the at-home patient. The company says its service will "generally" connect a doctor "within 60 seconds."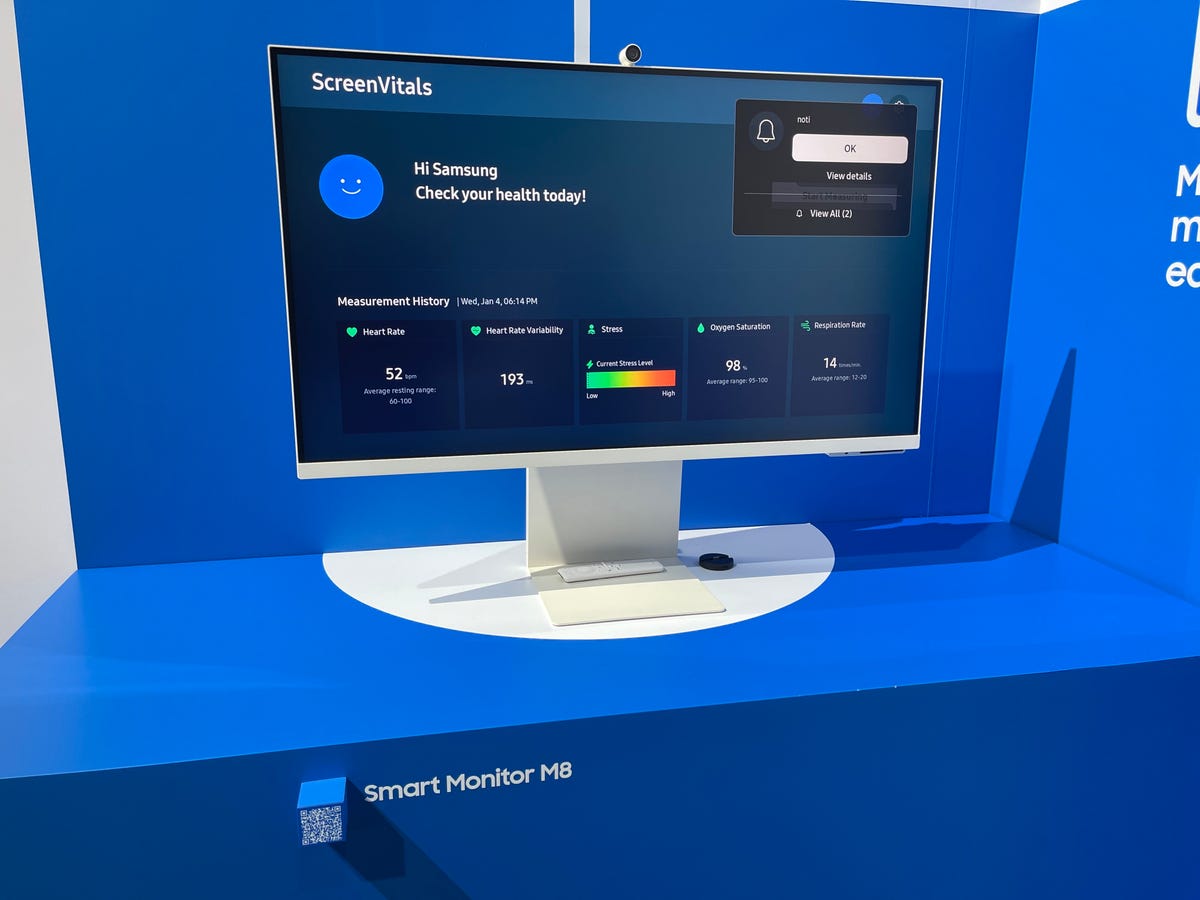 Samsung telemedicine app on the company's smart monitor

David Katzmaier/CNET

After being connected, the doctor will be able to "conduct an exam through video conferencing via the app" using a camera attached to the TV. The app can also integrate with other devices beyond the TV including Samsung's own Galaxy Watch. After the exam is over, Samsung says that users will not only be able to rate their experiences but also schedule a follow-up appointment, have a prescription filled remotely including having it "delivered directly to their doorstep all via the on-screen app." 
Read more: Samsung QLED TVs Boost Brightness, Add Detachable Camera
New for its latest line of Neo QLED TV, OLED TVs, and smart monitors, Samsung has created an optional attachable camera that will allow TV owners to "the ability to monitor their own health without invasive physical diagnostics." The camera takes advantage of a "computer vision technology" called remote photoplethysmography (rPPG) that "assesses vital signs by detecting changes in facial skin color caused by heartbeats."
Using this tech, the company says, the camera will be able to measure "five key vital signs – heart rate, heart rate variability, respiratory rate, oxygen saturation, and stress index" all while you sit on your couch. 
While both ideas are impressive in theory, Samsung hasn't provided many details beyond these audacious ambitions including how it is finding doctors or if it is partnering with any insurance providers. As with a number of other flashy CES announcements, there was also no price or availability announced for the camera or Telemedicine app. We expect to get more details soon.