close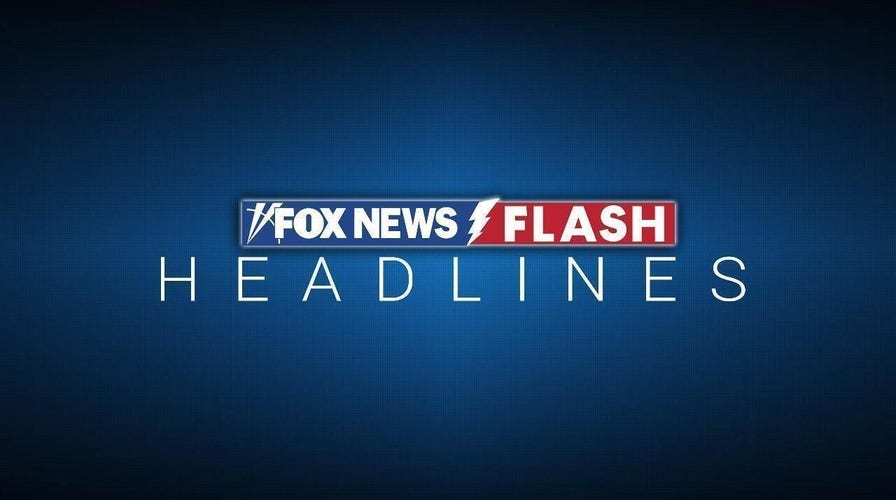 Video
Fox News Flash top headlines for October 10
Fox News Flash top headlines are here. Check out what's clicking on Foxnews.com.
Russian President Vladimir Putin addressed Tuesday the ongoing, violent conflict between Israel and Hamas following a series of terrorist attacks perpetrated by Hamas.
Putin made the remarks in a meeting with Iraqi Prime Minister Mohammed Shia' Al Sudani, according to The Moscow Times.
"I think many will agree with me that this is a clear example of the failure of U.S. policy in the Middle East," Putin said at the meeting.
WALL STREET JOURNAL REPORTER EVAN GERSHKOVICH DENIED APPEAL, WILL REMAIN WRONGFULLY DETAINED BY RUSSIA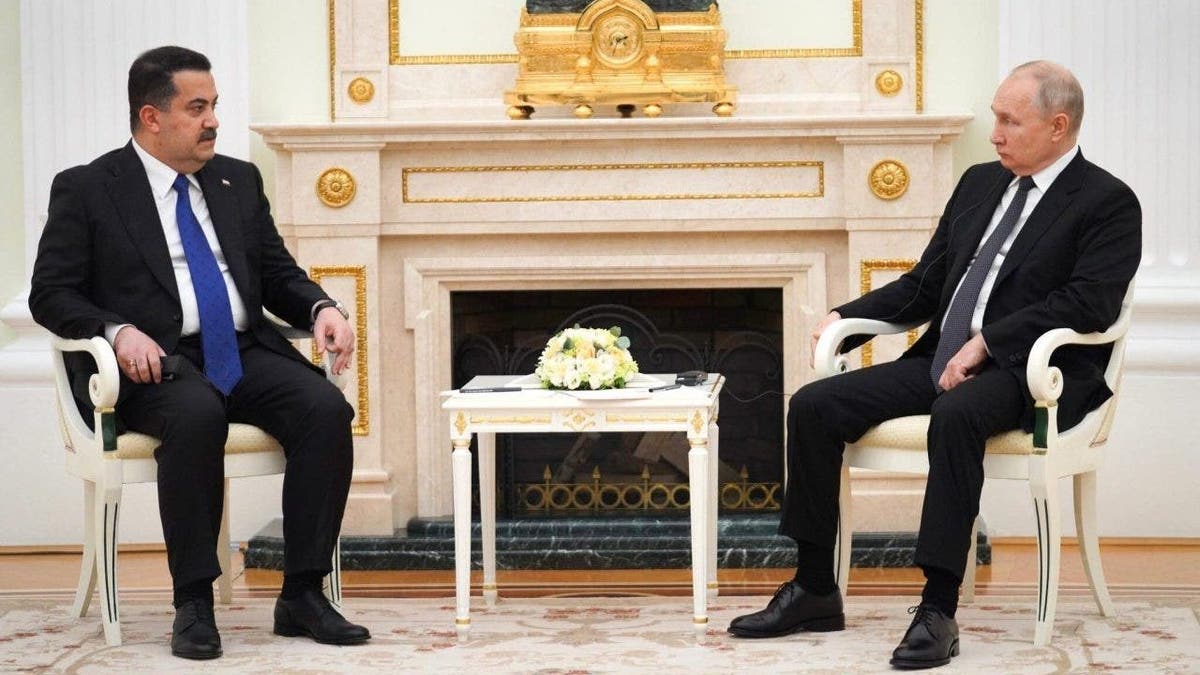 Iraqi Prime Minister Mohammed Shia Al Sudani meets Russian President Vladimir Putin at Kremlin Palace in Moscow. (Iraq's Prime Ministry Press Office/Handout/Anadolu via Getty Images)
More than 2,100 people have been killed on both sides in the war since Hamas launched its attack against Israel on Saturday, leading to retaliatory action from Israeli forces. Thousands more have been wounded, and many others have been taken hostage by Hamas and raped, tortured and murdered.
Putin blamed the Hamas terror attacks on U.S. interventionism, claiming the U.S. military regulated and managed tensions between the two territories without concern for the long-term wishes of Palestinians.
"[Washington] tried to monopolize regulating [the conflict], but was unfortunately unconcerned with finding compromises acceptable for both sides," the Russian president said of the violence.
NORTH KOREA-RUSSIA BORDER RAIL TRAFFIC SURGING WITH UNKNOWN CARGO, SATELLITE IMAGERY SHOWS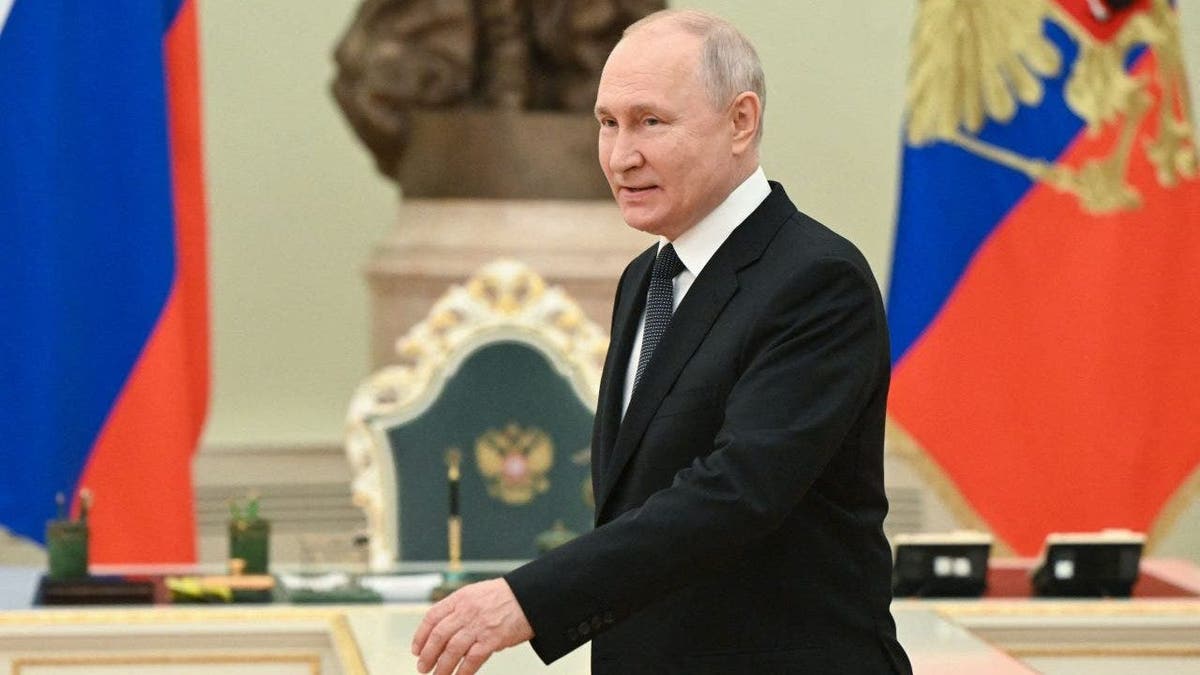 Russian President Vladimir Putin before a meeting with the Iraqi prime minister at the Kremlin in Moscow on Oct. 10, 2023. (Sergei Guneyev/Pool/AFP via Getty Images)
Putin continued, "It put forward ideas on how it should be done and pressured both sides. Each time, however, without taking into account the fundamental interests of the Palestinian people."
Israel fired artillery into Lebanese territory Wednesday after the Islamist group Hezbollah claimed responsibility for an anti-tank guided missile attack on an Israeli army post on the Lebanon border.
Hezbollah said it had fired precision missiles at an Israeli position in response to the killing of its members in Israeli shelling earlier this week, pledging "decisive" responses to attacks on Lebanese territory, especially deadly ones. The group claimed the attack caused a "large number" of casualties but did not give specifics.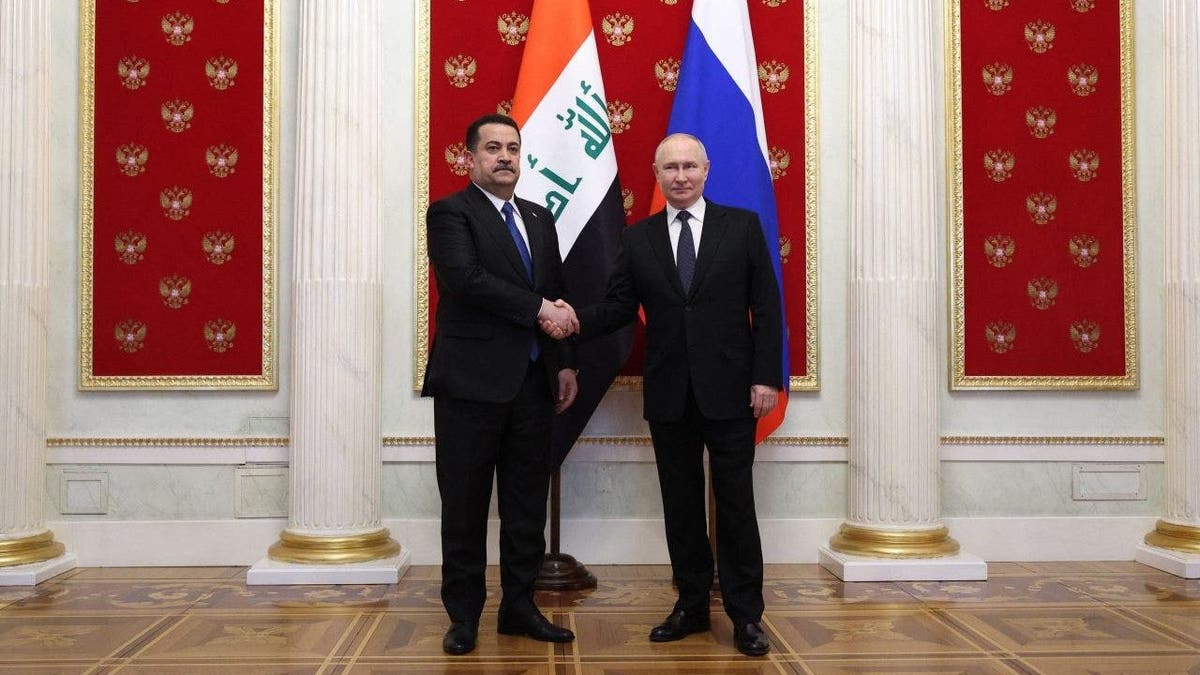 Russian President Vladimir Putin and Iraqi Prime Minister Mohamed Shia al-Sudani at the Kremlin on Oct. 10, 2023. (Sergei Bobylyov/Pool/AFP via Getty Images)
CLICK HERE FOR THE FOX NEWS APP
As Israel prepares for a ground offensive in the Gaza, the city's power authority says its sole power plant will run out of fuel within hours, leaving millions without electricity.
Israel said it would cut off all electricity to the territory after Hamas terrorists massacred thousands of Israelis over the weekend, including women, children and the elderly. Terrorists gunned down hundreds of Israelis, invaded homes and slaughtered those they found, and took an estimated 150 people captive.
Timothy Nerozzi is a writer for Fox News Digital. You can follow him on Twitter @timothynerozzi and can email him at [email protected]