close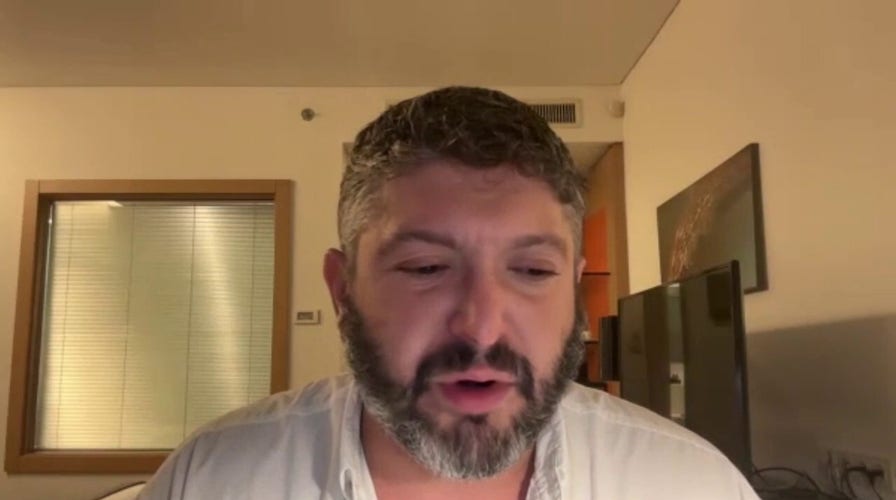 Video
Project DYNAMO founder and CEO discusses operations in Israel
Project DYNAMO's founder and CEO Bryan Stern talks to reporters about how his group will try to help evacuate Americans from Israel and asks where the U.S. State Department is in the equation. 
Americans in the hundreds have turned to Project DYNAMO to find a way out of Israel as airlines pause services and avenues out of the country continue to disappear.
"My team of case managers, who are based in America, they've been awake for three days just fielding hundreds and hundreds and hundreds and hundreds of requests from Americans who are stuck," the project's founder and CEO Bryan Stern told reporters during the first of several daily updates.
"Most of those hundreds equal a few people, meaning a father reaches out representing his family … not always the case, but very often the case," he explained, saying that his team was "completely saturated" with requests.
Hamas terrorists launched thousands of missiles at Israel and invaded towns along the Gaza border on Saturday, killing at least over 1,000 people, including 14 Americans, and wounding thousands more and prompting Israel to declare war against the Iran-backed group.
CAUSALITIES, KIDNAPPED AND MORE NUMBERS SINCE HAMAS' ATTACK ON ISRAEL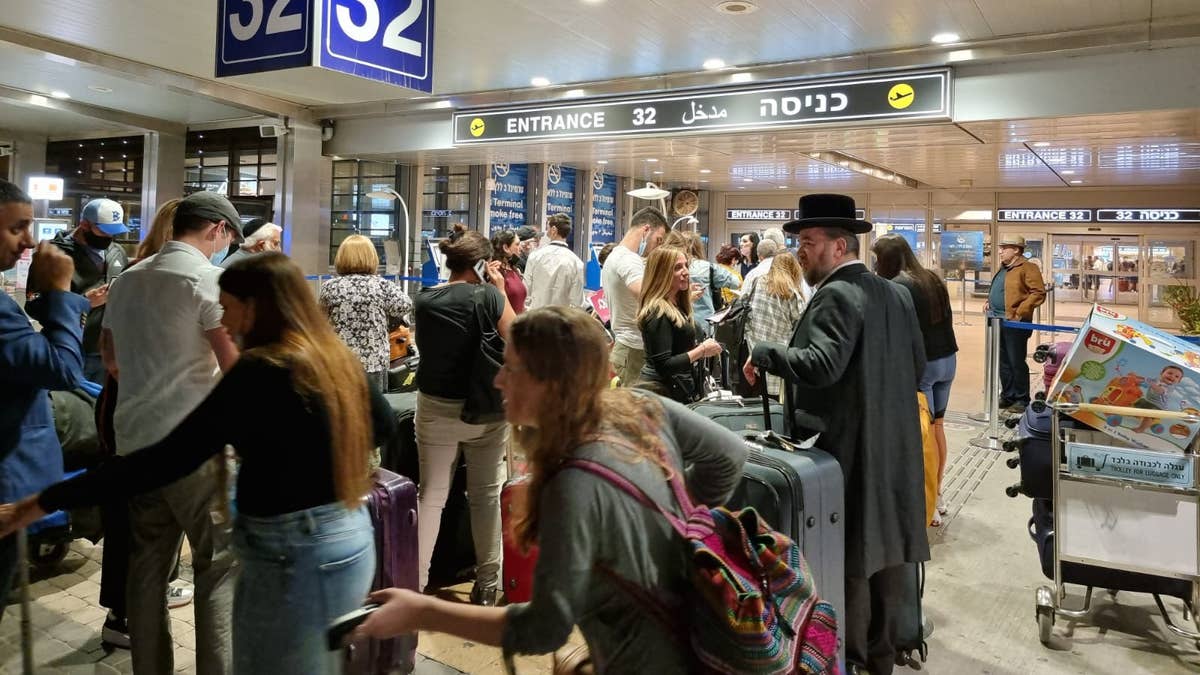 A check-in area at the Ben-Gurion Airport in Israel. (Courtesy of N12 Israeli Channel 12 News)
President Biden said during a press conference on Tuesday that his government has confirmed American citizens are among the hostages taken by Hamas. Israel has launched its own hostage rescue operations, with the U.S. seemingly providing intelligence mainly.
Airlines, including American, United and Delta, have suspended service to Israel amid the conflict, with United telling FOX Business that "the safety of our customers and crews is our top priority."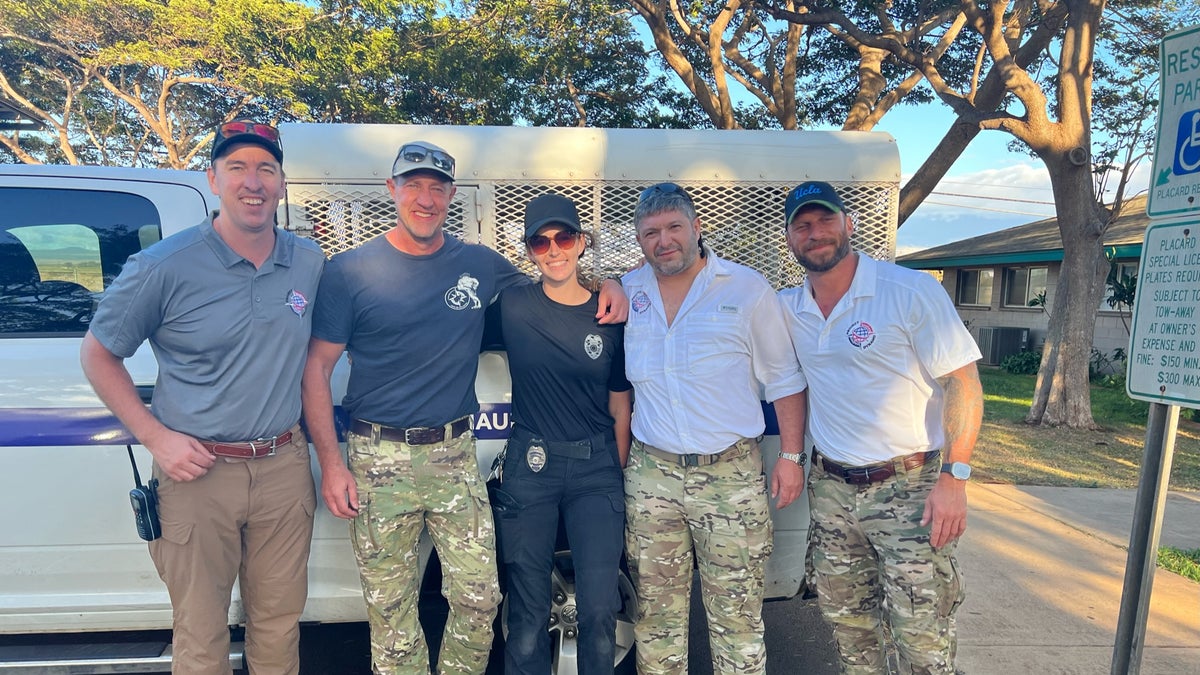 The Project DYNAMO team in Maui helping evacuate residents amid the wildfires in the summer of 2023. (Project DYNAMO)
With few options open to them, Americans have turned to Project DYNAMO, a nonprofit headquartered in Florida that has conducted evacuation and rescue operations in Afghanistan, Ukraine and Maui since its founding in Aug. 2021, after the messy U.S. military drawdown in Afghanistan that left hundreds of Americans stranded in the country.
AIR FORCE DEPLOYS 'CRISIS' SYSTEM TO DETERMINE IF ANY OF ITS AIRMEN ARE IN ISRAEL
"We're still pulling Americans out of Afghanistan – I have 22 Americans I'm trying to get out of Afghanistan right now, that's my next call," Stern told reporters. "So we're busy. We're busy all the time with all kinds of things."
Stern served in a number of roles, including U.S. Navy intelligence, the U.S. Army and even a first responder on the morning of Sept. 11, 2001. The group famously was able to pull an American out of Russian captivity last year.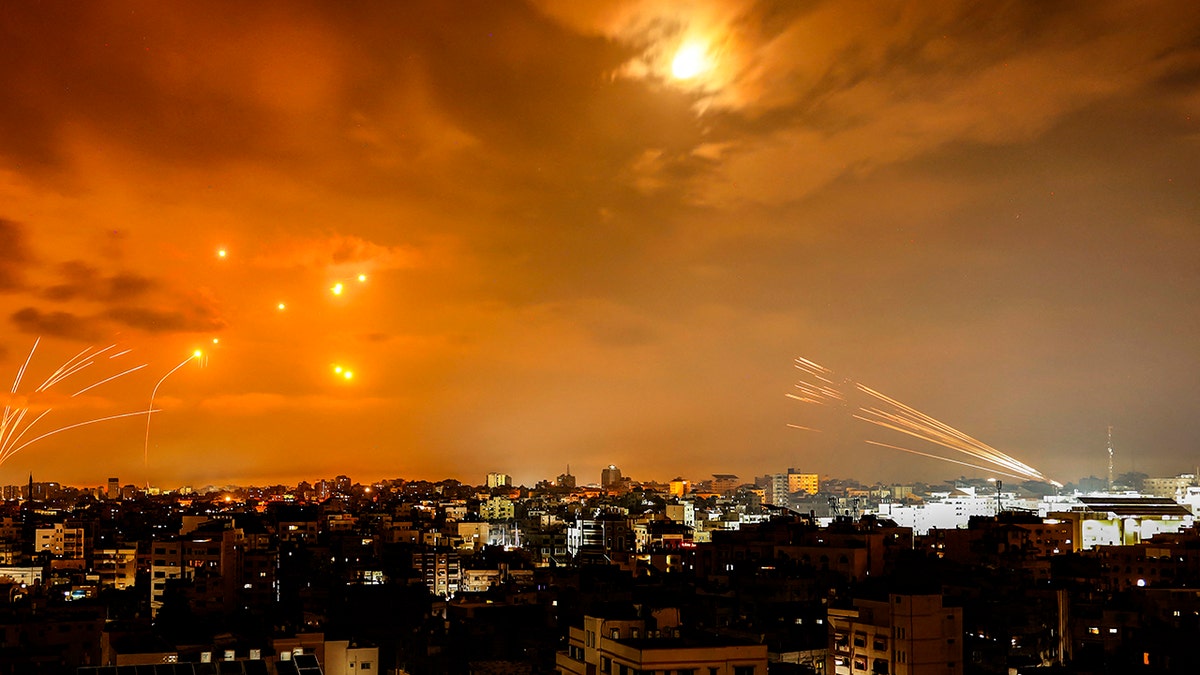 Rockets fired by Palestinian terrorists from Gaza City are intercepted by the Israeli Iron Dome defense missile system in the early hours of Oct. 8, 2023. (EYAD BABA/AFP via Getty Images)
Stern mentioned on several occasions that he received requests from Americans in Gaza but stressed the limits of his resources. He said that the group has access to around a dozen planes, with the smallest able to hold 150 passengers, and the group heavily relies on donations to operate.
The group had to essentially stop focusing on other operations – even though they did not actually stop the operations themselves – and pivot everything toward Israel in the first 100 hours to start pulling people out.
US PROF SPEAKS OUT AFTER DAUGHTER MURDERED BY HAMAS: NOT A WAR, BUT 'FANATICAL' ATTACKS ON CIVILIANS
One of the big stumbling blocks the group faces, despite its breadth and depth of experience, is exposure and familiarity. Stern describes DYNAMO as "Bruce Springsteen and the E Street Band," with him out front and his team working behind him – though, for operational reasons and security, he did not say just how big his team is.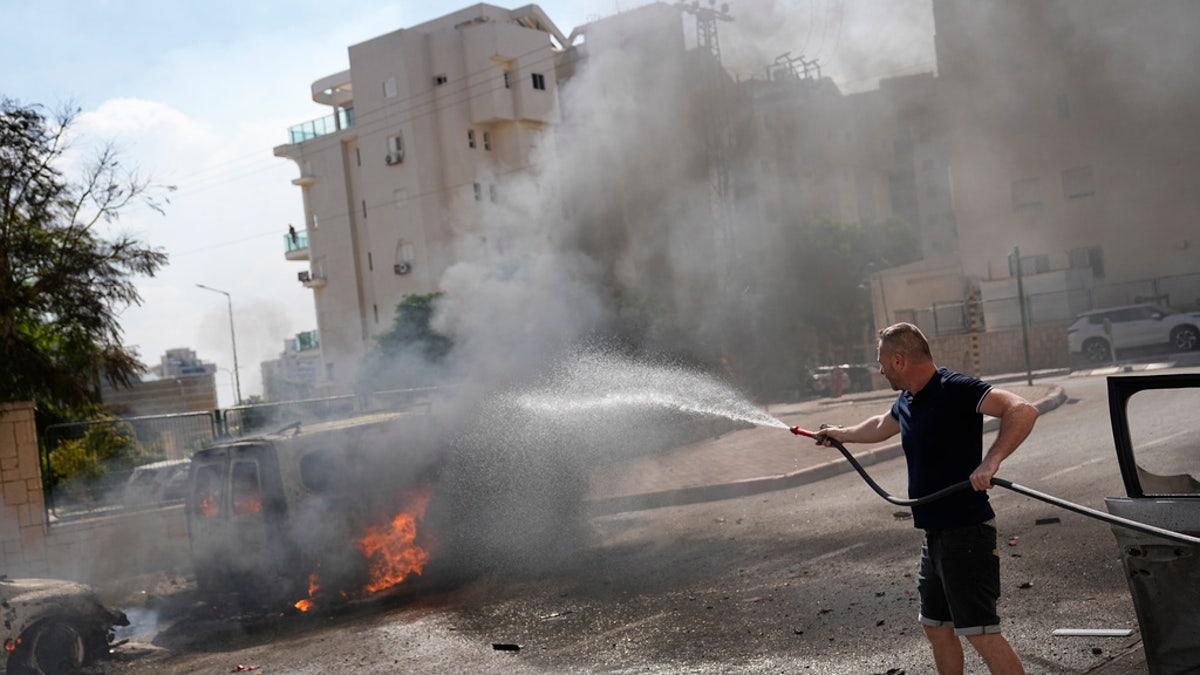 Cars are on fire after they were hit by rockets from the Gaza Strip in Ashkelon, Israel, on Saturday, Oct. 7, 2023. Palestinian militants in the Gaza Strip infiltrated Saturday into southern Israel and fired thousands of rockets into the country while Israel began striking targets in Gaza in response. (AP Photo/Ohad Zwigenberg)
The group is looking for any number of routes to help Americans out of the country. The airports remain open, so that is their first option, but they have also considered going to Jordan – a long-time U.S. ally who has a troubled past with Israel, which Stern highlighted as "the catch" with turning to them for help.
"Going by land into Jordan is a very complicated thing," he explained. "Coming up by air is certainly the preferred way that we're going to do things, and should the airspace close, we're going to take boats and we have maritime mechanisms already set up and lined up and ready to go right now."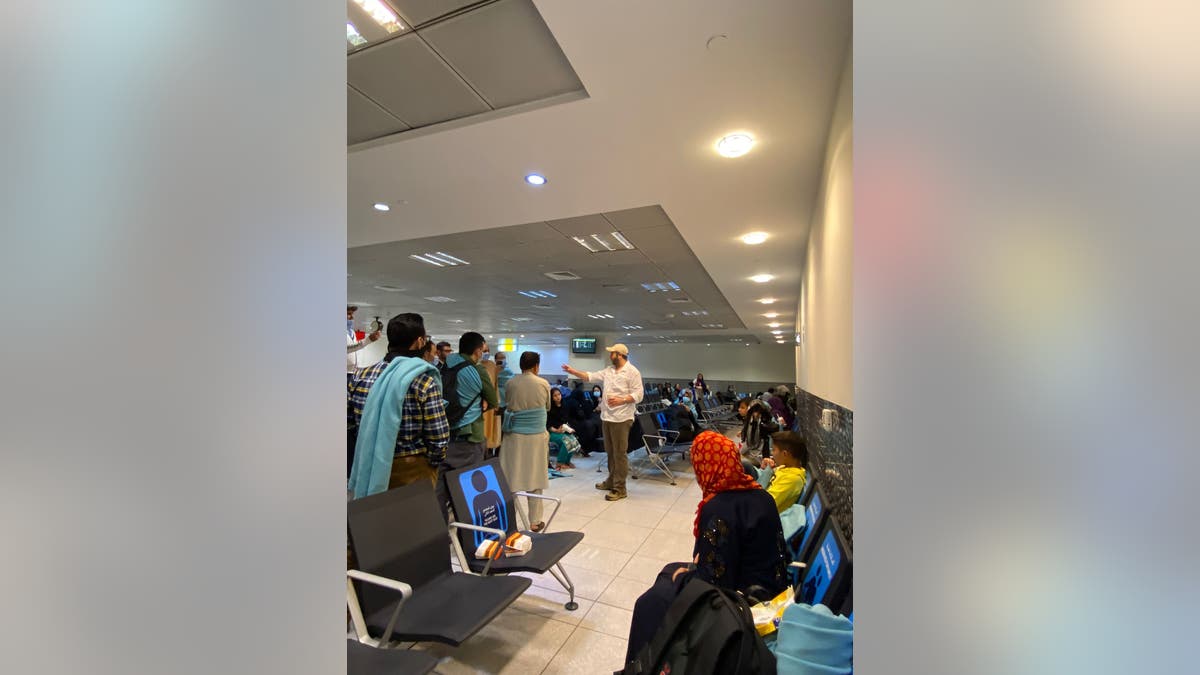 Project DYNAMO founder and CEO Bryan Stern directing evacuees in Afghanistan.
"So having said all of that, funding drives everything," he added. "As a veteran-led, donor-funded nonprofit … these boats don't pay for themselves. Flights don't pay for themselves," acknowledging he has seen small increase in donations but "not enough."
"A plane out of here is going to cost $300,000 to $400,000, and we're not making anything close to that," he stressed. "So we're going have to change our calculus a little bit."
BARI WEISS TELLS WORLD TO 'WAKE UP' TO HAMAS TERROR: 'BIGGEST SLAUGHTER OF JEWS SINCE THE HOLOCAUST'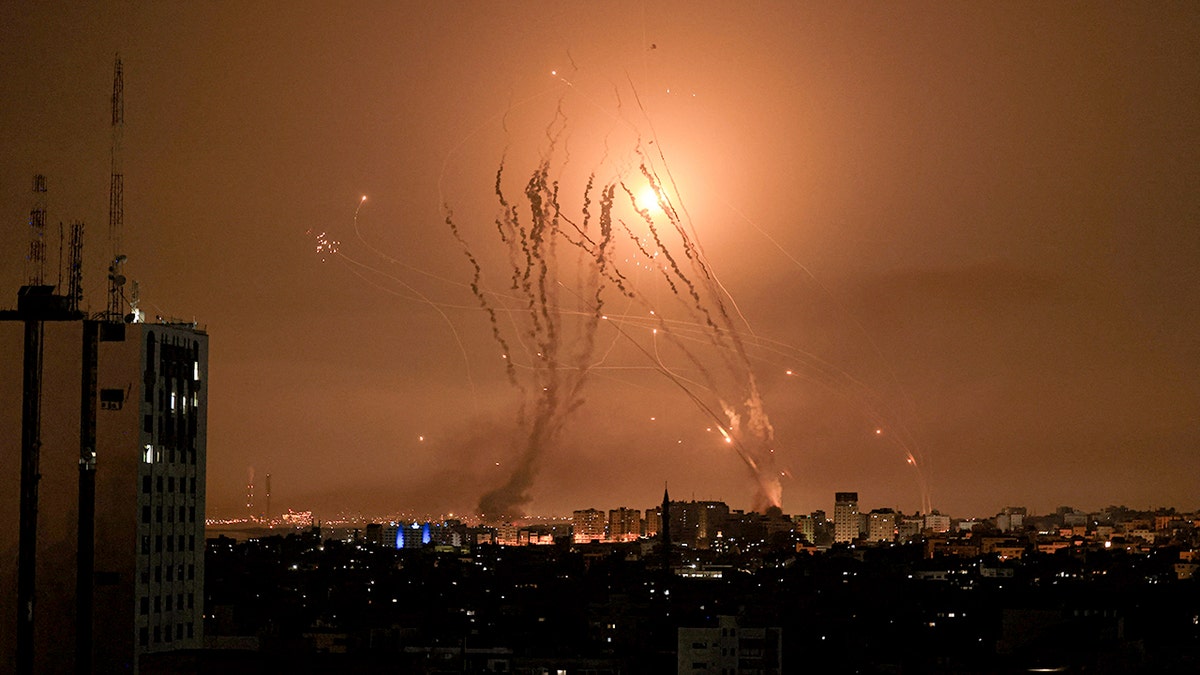 A salvo of rockets is fired by Palestinian terrorists from Gaza as an Israeli missile launched from the Iron Dome defense missile system attempts to intercept the rockets, fired from the Gaza Strip, over the city of Netivot in southern Israel on Oct. 8, 2023. Israel, reeling from the deadliest attack on its territory in half a century, formally declared war on Hamas Sunday as the conflict's death toll surged close to 1,000 after the Palestinian terrorist group launched a massive surprise assault from Gaza. (MAHMUD HAMS/AFP via Getty Images)
All this effort and the high demand prompted Stern to question "where is" the U.S. State Department, arguing that they should be the one to handle these operations but acknowledging it is something that could happen in the coming days.
Rep. Chris Smith, R-NJ, submitted a letter to Biden on Tuesday urging the White House to "arrange for the immediate evacuation of American citizens in Israel who are desperately trying to return home."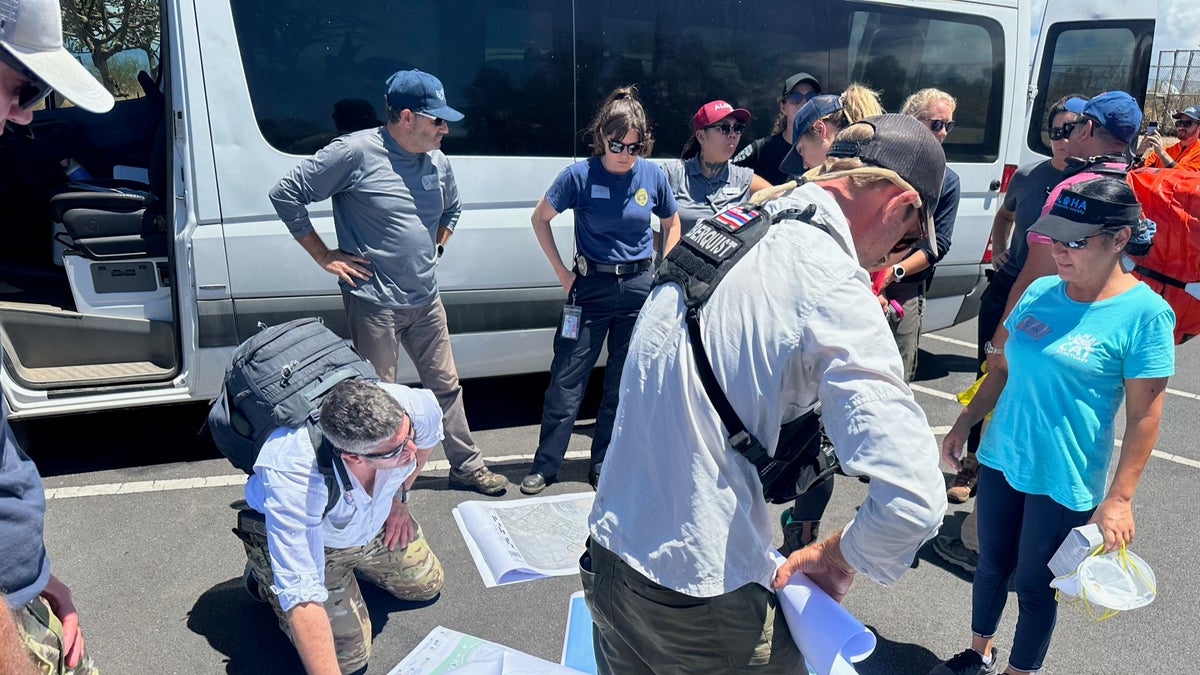 Project DYNAMO workers in Maui work on the details of evacuating people from the area. (Project DYNAMO)
"The dangers these U.S. citizens face are so grave, and the responsibility of the U.S. Government for their safety so paramount, that their evacuation must be the uppermost immediate priority of the U.S. Government in Israel and the Middle East," Smith wrote. "You must act rapidly and decisively providing the full support that American citizens need for their immediate safe evacuation to the United States."
Israeli media has reported as many as 150 people remain missing, with at least 20 Americans among that number, National Security Adviser Jake Sullivan told reporters Tuesday afternoon, without confirming any number of American hostages in Hamas custody.
Stern suggested that if the department is not acting now, it could and possibly should instead grant groups like Project DYNAMO money, so they can execute the evacuations more effectively and robustly.
"If you can grant in the Palestinian territories U.S. aid … to make schools in the Palestinian territories wheelchair accessible … to suggest we don't have the capacity, it's kind of silly to say that there ways to do this, there are mechanisms to do this," he said. "There are 100 ways to fund DYNAMO. They could do whatever."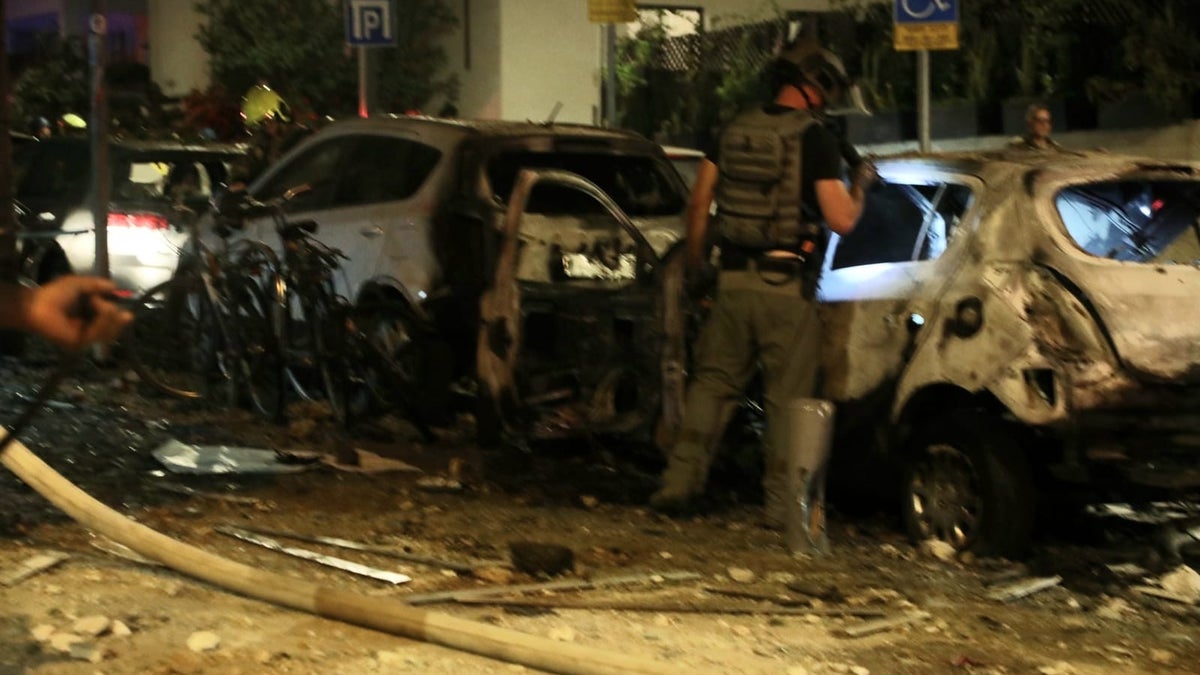 IDF and local police survey the damage following the Hamas rocket attacks. (Gideon Markowicz/TPS)
CLICK HERE TO GET THE FOX NEWS APP
"We tell everyone to call State," he noted. "We tell everyone to register with the State Department. We pay taxes for a reason. Project DYNAMO shouldn't be rescuing any American in any war zone, ever."
The U.S. State Department deferred to Tuesday's press conferences with President Biden and NSA advisor Jake Sullivan when asked for comment on evacuation operations.
The U.S. Embassy in Jerusalem told Fox News Digital that U.S. citizens seeking to be in touch with the U.S. Embassy in Israel should visit the website cacms.state.gov/s/crisis-intake or call +1-833-890-9595 and +1-606-641-0131. Any notifications from the Embassy can be found at https://il.usembassy.gov/category/alert/.
Peter Aitken is a Fox News Digital reporter with a focus on national and global news.