Prince Harry lost his virginity in a field behind a pub, to an older woman who treated him like "a young stallion."
The claim was made by the Duke of Sussex in his explosive memoir, "Spare," which will be released on Jan. 10. The book has already been available for sale in Spain, where several outlets obtained a Spanish language copy.
In the book, the 38-year-old says the open-air tryst occurred when he was a student at Eton in 2001. The youngest son of King Charles III would have been 17 at the time.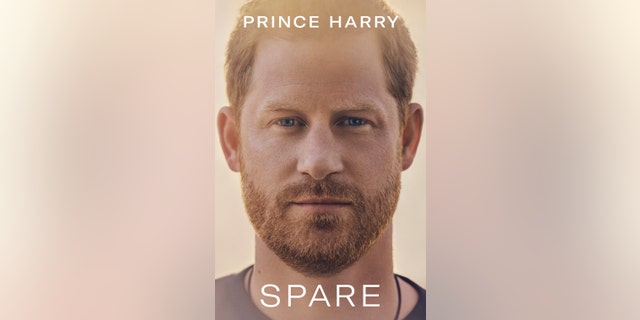 Prince Harry has made numerous shocking allegations in his memoir, 'Spare,' which hits bookshelves on Jan. 10.
(Penguin)
"Inglorious episode," wrote Harry, as quoted by Page Six. "She liked horses, quite a lot, and treated me not unlike a young stallion."
ELIZABETH HURLEY SPEAKS OUT ON RUMORS THAT SHE TOOK PRINCE HARRY'S VIRGINITY WHEN HE WAS A TEENAGER
"Quick ride, after which she'd smacked my rump and sent me to grace," he shared. "Among the many things about it that were wrong. It happened in a grassy field behind a busy pub."
The British prince didn't identify the mystery woman. For years, it was suspected that he lost his virginity to Elizabeth Hurley, who is 19 years older than him. However, the British model and actress, now 57, has vehemently denied the speculation.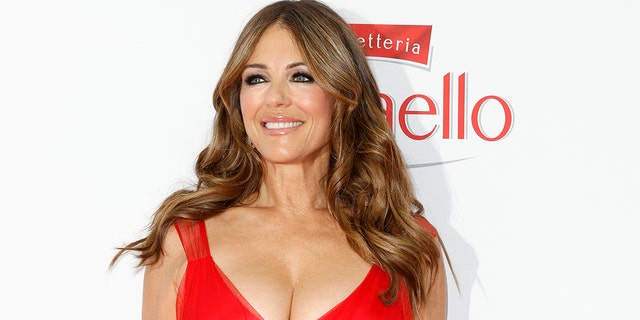 Elizabeth Hurley has dismissed rumors that she was the woman in question. "Not me. Not guilty," she said.
(Photo by Franziska Krug/Getty Images for Ferrero Deutschland)
In November, "Real Housewives" alum Catherine Ommanney claimed she had a month-long-fling with Harry when she was a 34-year-old mother of two. She noted that he was 21 at the time.
"A relationship was the furthest thing from my mind," she added.
CLICK HERE TO SIGN UP FOR THE ENTERTAINMENT NEWSLETTER
Harry dated Zimbabwean businesswoman Chelsy Davy, 37, on and off from 2004 to 2011. He was also romantically linked to Caroline Flack, an English TV presenter who passed away in 2020 at age 40, as well as Camila Romestrand and Ellie Goulding, before he embarked on a relationship with Meghan Markle in 2016.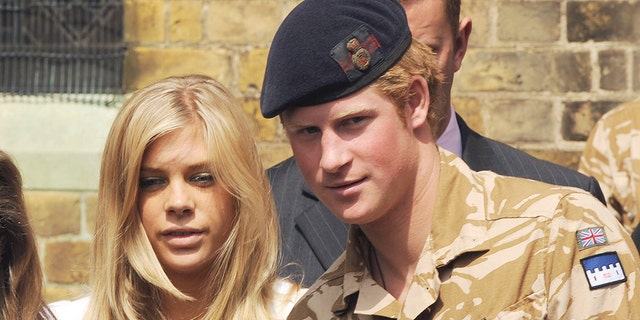 Prince Harry had a lengthy on-and-off relationship with Chelsy Davy.
(Photo by Anwar Hussein/WireImage)
Markle, an American actress who starred in the legal drama "Suits," became the Duchess of Sussex when she married Harry in 2018.
The sexual encounter wasn't the only memory the father of two recalls from his partying years. In the book, Harry says he took cocaine several times at age 17 in order "to feel" and "to be different." He also acknowledged using cannabis and magic mushrooms, which made him hallucinate that a toilet was talking to him.
In addition, Harry makes some revelations from the time he served in the military. He spent a decade in the British Army, serving twice in Afghanistan. He claims that on his second tour, as an Apache helicopter co-pilot and gunner in 2012 and 2013, he killed 25 Taliban militants. Harry says that he felt neither satisfaction nor shame about his actions, and in the heat of battle regarded enemy combatants as pieces being removed from a chessboard, "Baddies eliminated before they could kill Goodies."
'REAL HOUSEWIVES' ALUM CLAIMS SHE DATED PRINCE HARRY WHEN HE WAS 21 AND SHE WAS A 34-YEAR-OLD MOTHER OF TWO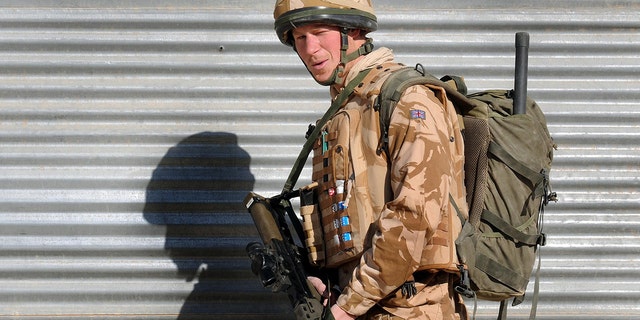 Prince Harry writes that he killed 25 Taliban militants.
(Photo by John Stillwell POOL/ Tim Graham Picture Library/Getty Images.)
Veterans have criticized the comments, which they suggest could increase the security risk for Harry. Retired Col. Richard Kemp said it was "an error of judgment," and regarding enemy fighters as chess pieces is "not the way the British Army trains people."
"I think that sort of comment, that doesn't reflect reality, is misleading and potentially valuable to those people who wish the British forces and British government harm," he told the BBC.
The Taliban returned to power in Afghanistan in 2021. Afghan Foreign Ministry spokesman Abdul Qahar Balkhi called the Western invasion of Afghanistan "odious" and said Harry's comments "are a microcosm of the trauma experienced by Afghans at the hands of occupation forces who murdered innocents without any accountability."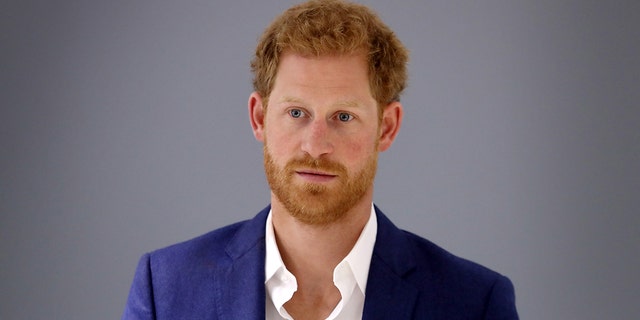 Buckingham Palace officials have remained silent about Prince Harry's bombshell allegations.
(Photo by Chris Jackson – Pool/Getty Images)
While Harry's many revelations have electrified the British media, Buckingham Palace has put up a wall of silence.
PRINCE HARRY REGRETS WATCHING MEGHAN MARKLE'S 'LOVE SCENES' IN 'SUITS': 'DIDN'T NEED TO SEE SUCH THINGS LIVE'
Palace officials have declined to comment on any of the allegations made by Harry. A spokesperson for Charles, 74, didn't immediately respond to Fox News Digital's request for comment. A spokesperson for Kensington Palace, which represents Prince William and Kate Middleton, told Fox News Digital they don't have a comment.
Harry's story is dominated by his rivalry with his elder brother, who is heir to the throne, and the death of their mother, Princess Diana, in 1997. Harry, who was 12 at the time, has never forgiven the media for Diana's death in a car crash while being pursued by photographers. She was 36 at the time of her death.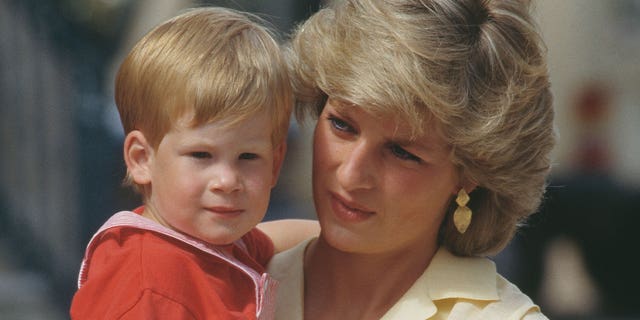 Diana, Princess of Wales (1961 1997) with her son Prince Harry during a holiday with the Spanish royal family at the Marivent Palace in Palma de Mallorca, Spain, August 1987. The Duke of Sussex dedicates 'Spare' to his late mother.
(Terry Fincher)
The loss of his mother haunts the book, which Harry dedicates to his wife, 41, as well as his two children "and, of course, my mother."
The opening chapter describes how then-Prince Charles broke the news of Diana's accident to his son. Harry claims that his father didn't hug him.
PRINCE HARRY'S 'SPARE' IS 'NOTHING SHORT OF A BETRAYAL' FOR THE ROYAL FAMILY, EXPERT CLAIMS
Harry reveals that years later, he asked his driver to take him through the Pont de l'Alma tunnel in Paris, the site of the fatal crash, hoping in vain that it would help end a "decade of unrelenting pain." He also writes that he once consulted a woman who claimed to have "powers" and to be able to pass on messages from Diana.
In 'Spare,' Prince Harry gets candid about his strained relationship with his older brother, Prince William, who is heir to the British throne.
(Photo by AARON CHOWN/POOL/AFP via Getty Images)
Harry notes that he and William, 40, "begged" their father not to marry his long-term paramour, Camilla Parker-Bowles, worried that she would become a "wicked stepmother." Charles and Camilla said "I do" in 2005. Camilla is now Queen Consort.
Harry is also tormented by his status as royal "spare" behind William. He recounts a longstanding sibling rivalry that worsened after he began dating Markle. He alleges that during an argument in 2019, William called Meghan "difficult" and "rude," and then grabbed him by the collar and knocked him down. Harry suffered cuts and bruises from landing on a dog bowl.
Harry wrote that Charles implored the brothers to make up, saying after the funeral of Prince Philip in 2021, "Please, boys. Don't make my final years a misery."
PRINCE HARRY CLAIMS IN MEMOIR WILLIAM ONCE PHYSICALLY ATTACKED HIM DURING ARGUMENT OVER MEGHAN MARKLE: REPORT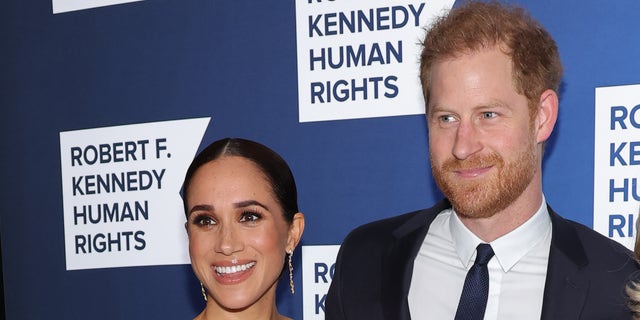 Prince Harry and his wife, Meghan Markle, reside in the coastal city of Montecito, California, with their son Archie and daughter Lilibet.
(Mike Coppola)
The Duke and Duchess of Sussex reside in Montecito, California. Since his split from the royal family in 2020, Harry has launched a new career with his wife as a U.S.-based charity campaigner and media personality.
The Associated Press contributed to this report.