Prince Andrew is attempting to keep a low profile as his controversial ties to Jeffrey Epstein are being explored once more.
Several royal experts claimed to Fox News Digital that the disgraced Duke of York accepted an invitation from his brother, King Charles III, to stay at Balmoral Castle in Scotland. Royal expert Ian Pelham Turner claimed the 63-year-old drove himself to the estate in Aberdeenshire.
"The royal clans are descending on Balmoral," said Pelham Turner. "It will be interesting to see how many olive branches grow on royal trees. … It has been said that the kilted and booted King Charles does not wish his sgian-dubh to be placed in the backs of his family, but [instead prefers] a gentle stroll through the heather to harmoniously solve issues. The jury awaits."
JEFFREY EPSTEIN ONCE SAID PRINCE ANDREW 'LIKES SEX MORE THAN ME,' DOC CLAIMS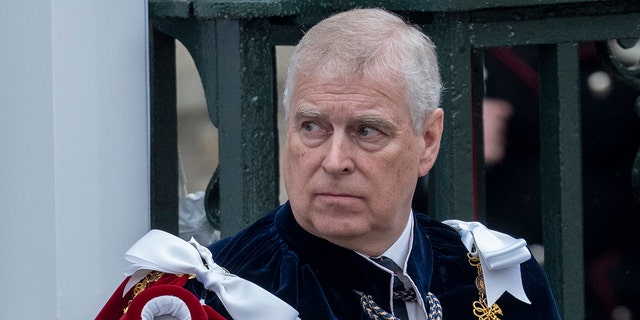 Several royal experts claimed Prince Andrew is alongside his ex-wife and their two daughters at Balmoral Castle. (Mark Cuthbert/UK Press via Getty Images)
Pelham Turner noted that the king may have extended an olive branch to his scandal-ridden brother following Sarah Ferguson's health battle. Andrew's ex-wife, 63, announced in June that she had been diagnosed with breast cancer after a routine mammogram. Pelham Turner alleged that the Duchess of York was invited by the king as she continued to recuperate. According to reports, Ferguson's mastectomy lasted about eight hours.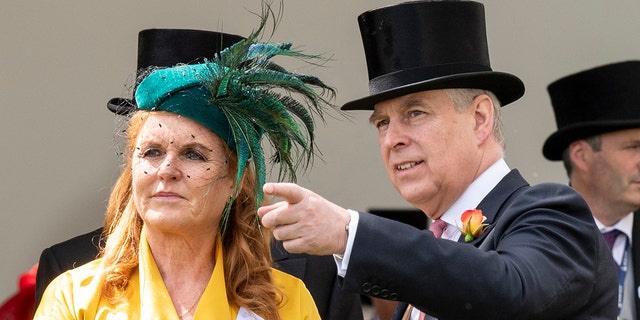 Sarah Ferguson and Prince Andrew were married from 1986 to 1996. (Mark Cuthbert/UK Press via Getty Images)
Andrew is the subject of an A&E docuseries, "Secrets of Prince Andrew," that aired Monday night. The special explores the prince's life and the disastrous BBC "Newsnight" interview from November 2019. It features new interviews with palace insiders, lawyers and experts.
Fox News Digital was given an advance screening of the docuseries. An attorney for the royal told Fox News Digital he would have no comment.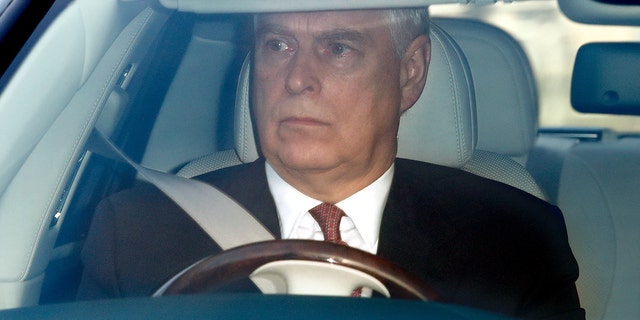 One royal expert claimed Prince Andrew drove himself to the Scottish estate. (Max Mumby/Indigo/Getty Images)
It was a tradition of the late queen to host her family at her summer refuge, where she also spent her final days. Other members expected to arrive include Prince William, Kate Middleton, Prince Edward, his wife Duchess Sophie, as well as Andrew's two daughters, Princess Beatrice and Princess Eugenie.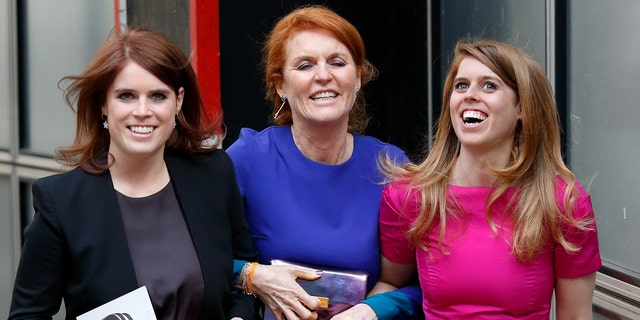 Sarah Ferguson (center) with her daughters Princess Eugenie (left) and Princess Beatrice (right), circa 2016. (Max Mumby/Indigo/Getty Images)
Britain's longest-reigning monarch passed away on Sept. 8 at age 96.
"While there is unlikely to be a full rehabilitation of Prince Andrew, he has been invited with his former wife Fergie to join his brother and the rest of the family at Balmoral," said royal expert Hilary Fordwich.
CLICK HERE TO SIGN UP FOR THE ENTERTAINMENT NEWSLETTER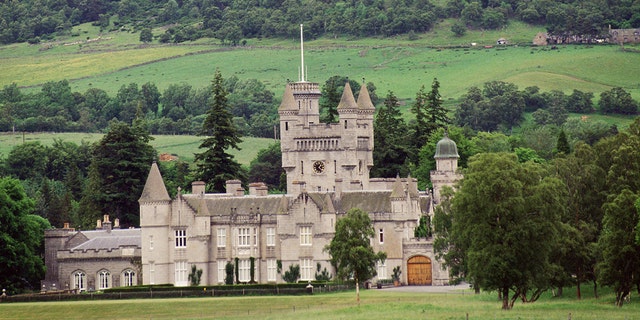 Balmoral Castle was a summer refuge for Queen Elizabeth II. (Tim Graham Photo Library via Getty Images)
"This could be King Charles' soft heart on display — giving Prince Andrew and Fergie a bit of peace while she recovers from a breast cancer scare," chimed Kinsey Schofield, host of the "To Di For Daily" podcast.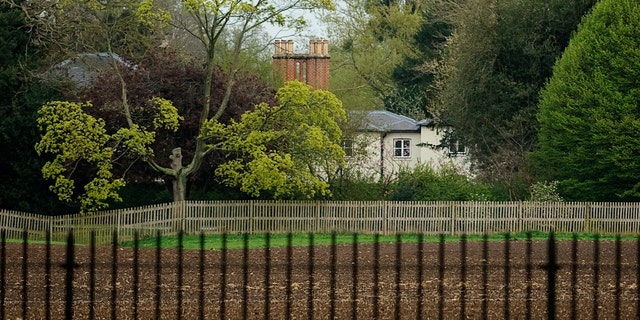 Frogmore Cottage was the former UK home of the Duke and Duchess of Sussex. The couple resides in California. (GOR/Getty Images)
As the duchess recovers, plans to move Andrew into Prince Harry and Meghan Markle's former U.K. home, Frogmore Cottage, have been "quietly shelved," a palace insider told The Mail on Sunday. According to the Independent, the Duke of York lives at the Royal Lodge, a 30-room property, with his ex-wife. The couple divorced in 1996.
Previous reports alleged that Andrew was refusing to leave his palatial home for the more modest dwelling.
Still, Schofield insisted that the king and the prince won't be bonding at Balmoral, especially with the new docuseries drawing attention to Andrew's scandals.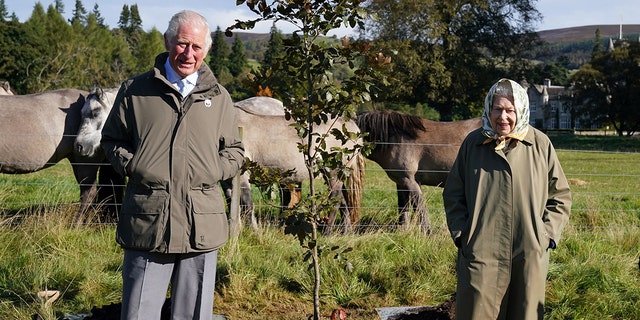 The former Prince Charles and his mother Queen Elizabeth II in Scotland, circa 2021. Britain's longest-reigning monarch passed away in Sept. 22 at age 96. (ANDREW MILLIGAN/POOL/AFP via Getty Images)
"I don't think the king has much patience for Andrew," she claimed. "They have never been necessarily close. Had Andrew's behavior not been so destructive towards the royal brand… his Majesty might even enjoy watching his gregarious younger brother be publicly humbled."
"[Andrew] is lucky to have Fergie and his girls," Schofield continued. "He continues to be a liability to the royal family. … Andrew's association with Jeffrey Epstein will… be his legacy. Epstein has become so much more famous in death and the story just won't stop. It's a PR nightmare that the late queen tried to shut down… before her death. She did not want this scandal to continue to haunt the monarchy."
In his interview with "Newsnight," Andrew claimed he met Epstein in 1999 through Ghislaine Maxwell. Andrew said he's known the socialite daughter of press baron Robert Maxwell since her university days. However, a 2001 letter to The Times of London from Alastair Watson, the prince's former private secretary, suggested Andrew and Epstein knew each other from the early '90s.
JEFFREY EPSTEIN 'TOLD PEOPLE' THAT PRINCE ANDREW WAS 'A USEFUL IDIOT,' BOOK CLAIMS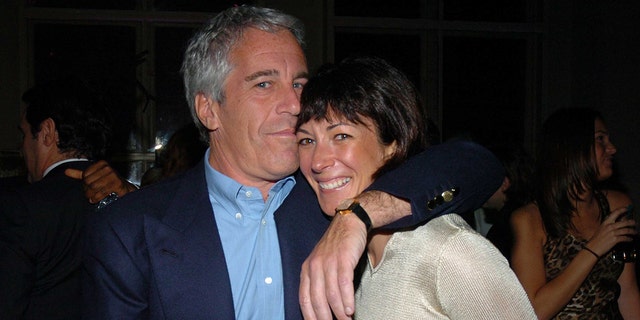 Prince Andrew met Jeffrey Epstein (left) through Ghislaine Maxwell (right). (Photo by Joe Schildhorn/Patrick McMullan via Getty Images)
It's also been reported that Andrew and Epstein met at least 10 times in New York, the Virgin Islands and Palm Beach.
"If this documentary doesn't send Charles up the wall, nothing will," said Christopher Andersen, author of "The King."
"It is less a portrait of one prince's tragic fall from grace than it is a shocking expose of Andrew's greed, arrogance, callousness, immorality and self-delusion. Where William and Kate seldom put a foot wrong, Andrew is stepping in it constantly."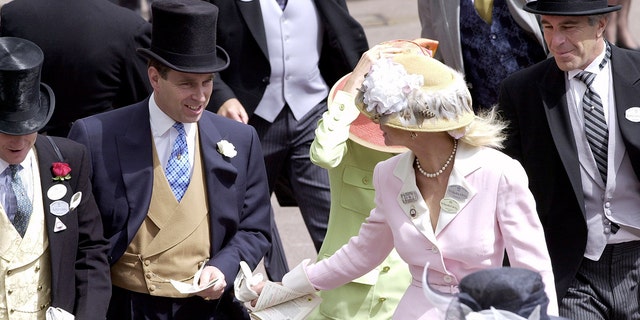 The Duke of York and Jeffrey Epstein (far right) seen at a royal event. (Tim Graham Photo Library via Getty Images)
"… [With this documentary] we are reminded of the irrefutable fact that, even after Jeffrey Epstein was convicted of sexually trafficking underage girls, Andrew refused to end their friendship. Not only that, Andrew was caught on camera spending several days at Epstein's Manhattan townhouse as young women traipsed in and out, then persisted in claiming it was all a setup — even after leaning on his mother for the cash to settle a multimillion-dollar lawsuit brought by one of his accusers."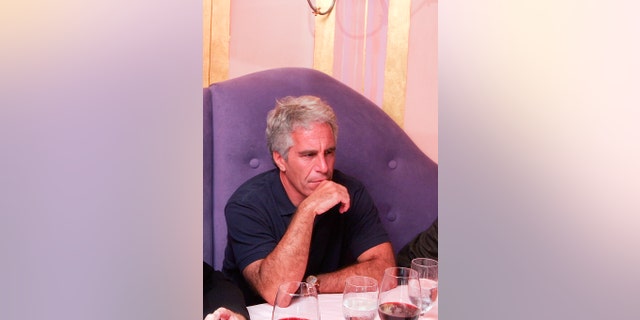 Jeffrey Epstein was found dead in 2019. (Rick Friedman/Corbis via Getty Images)
Andersen noted that the documentary raises several questions, including whether Andrew will "ever be called to account by U.S. authorities" the same way that Epstein and Maxwell were.
"If that happens, it would be disastrous for the monarchy, and Charles knows it," said Andersen. "He can't afford to have another sleazy scandal of this magnitude resurface at this critical moment. Right now, Andrew is dependent for protection on his brother the king. … The Duke of York would be wise to do whatever his brother tells him to do, including move out of Royal Lodge, pronto."
PRINCE HARRY AND MEGHAN MARKLE ARE REPORTEDLY 'OK' VACATING FROGMORE COTTAGE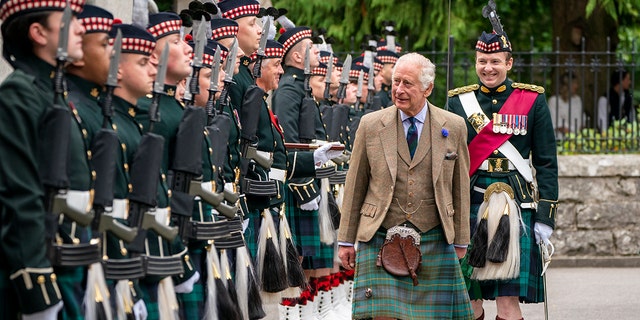 King Charles III is seen here at Balmoral Castle on August 21, 2023. (Jane Barlow – Pool/Getty Images)
Epstein was found dead in a New York jail cell in 2019. The 66-year-old was awaiting trial on federal sex trafficking charges. Later that year, Andrew spoke to "Newsnight." Following his interview, Andrew announced he was stepping back from royal duties. He was stripped of his honorary military titles. The queen also removed his honorary leadership of various charities, known as royal patronages, and barred him from using the title "his royal highness" in official settings.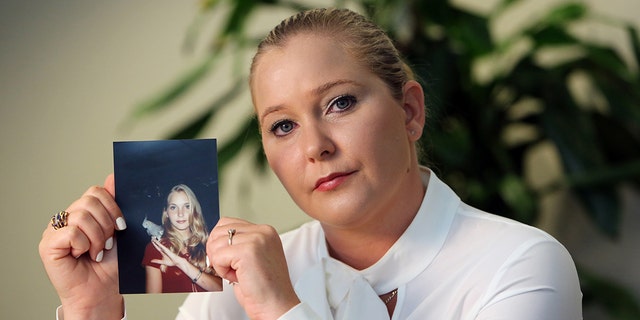 Virginia Roberts holds a photo of herself at age 16, when she says Palm Beach multimillionaire Jeffrey Epstein began abusing her sexually. (Emily Michot/Miami Herald/Tribune News Service via Getty Images)
In 2022, a U.S. judge dismissed the sex abuse lawsuit against Andrew, who reached a settlement with Giuffre, 40. The prince made a substantial donation to his accuser's charity and declared he never meant to malign her character.
The documentary shared that the queen was in poor health as Andrew faced mounting criticism. Insiders suspected the doting matriarch, who was "his champion," ultimately "lost the strength" to "keep fighting in his corner." While not disclosed, Time magazine reported that the monarch contributed $2.7 million to the estimated $16.3 million settlement.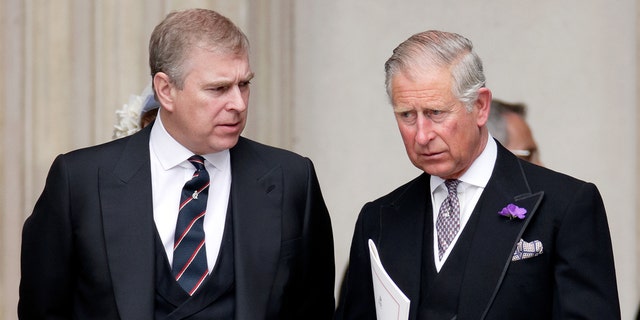 According to royal experts, Prince Andrew (left) and King Charles (right) don't have a close bond. (Max Mumby/Indigo/Getty Images)
"Thanks to his indulgent mom, Andrew is accustomed to getting pretty much anything he wants," said Andersen. "He is a spoiled 63-year-old, and now Charles is in the unenviable position of having to assume the role of disciplinarian."
There is currently a position for the king to remove the Earl of Inverness title from Andrew as those in the Scottish city don't want to be associated with the prince. It currently has over 8,000 signatures.
The Associated Press contributed to this report.