Tim McGraw revealed he starts his day off with a walk – not a run – due to an injury.
McGraw shared with Entertainment Tonight Canada that his pre-show ritual used to involve running several miles, but he had to quit because he broke his foot too many times.
"Yeah, walk," he said when asked about his exercise routine. "I can't run anymore because I've broken my foot so many times. I start every day with an hour walk."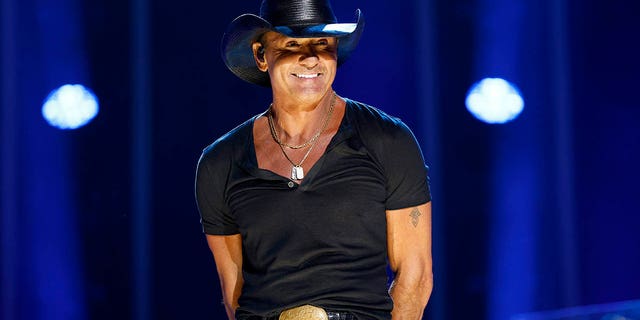 Tim McGraw revealed he can no longer run because he broke his foot too many times. (Jason Kempin/Getty Images)
He admitted that, prior to his injuries, "we used to run 7 or 8 miles before every show."
TIM MCGRAW REVEALS THE ONE THING HE WON'T DO AT HIS CONCERTS: 'I'M SCARED TO DEATH'
During the interview, the "Something Like That" singer also disclosed his favorite comfort food, which his wife of 27 years, Faith Hill, makes.
"Ah, Southern food," McGraw said of his favorite cheat meal. "I mean, my wife's Southern cooking. She'll cook anything, but my cheat meal is usually peas, cornbread, collared greens, pork chops, fries and gravy."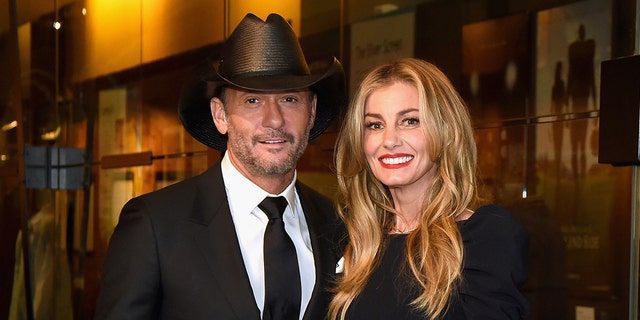 Tim McGraw revealed his favorite cheat meal is wife Faith Hill's Southern cooking. (Rick Diamond)
Although Hill's Southern cooking ranks at the top of her husband's list, he does enjoy other treats every once in a while.
"Coca-Cola cake," McGraw told the outlet before sharing that he also loves the cereal Cocoa Puffs. "My wife can tell when I get up in the middle of the night because I leave a trail of Cocoa Puffs all over 'cause I overfill my bowl."
McGraw's weight loss journey kicked into gear after he starred in the 2008 film "Four Christmases" with Vince Vaughn and Reese Witherspoon. He weighed around 215 pounds when the movie was released.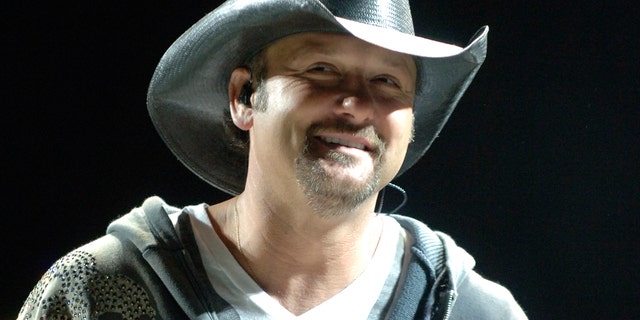 Tim McGraw performs during the Stagecoach music festival in 2008. (Tim Mosenfelder)
When his daughter Gracie noted that her father looked "big on the screen," McGraw started making changes in his diet and exercise routine and lost 40 pounds.
"I got out of it for a while," McGraw told Men's Health. "I was in the prime of my career, and I wasn't capitalizing on it."
In addition to alcohol, he completely cut out "truck stop foods" and cheeseburgers and began incorporating more movement into his daily routine.
          View this post on Instagram                      
APP USERS CLICK HERE FOR INSTAGRAM POST
In addition to his pre-show ritual, McGraw recently shared a few secrets about how his marriage has survived the test of time.
"I don't know if there's a key. We always say we're 27 years coming up, it's like 96 in show business," he quipped during an interview with Entertainment Tonight Canada. "It's almost like dog years."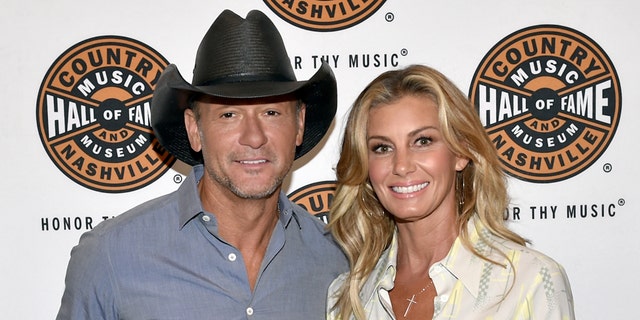 Faith and Tim have been married 27 years and are still going strong. (Getty Images)
Although the country star admitted he doesn't have the "key" to a successful marriage, he sure knows the way to his wife's heart after celebrating more than two decades together.
To make their marriage work, McGraw confessed he made a promise to Hill at the start of their relationship.
"We just made a commitment early on, when we first decided we were getting married and having kids, that we wouldn't just walk out the door when problems arose," he explained.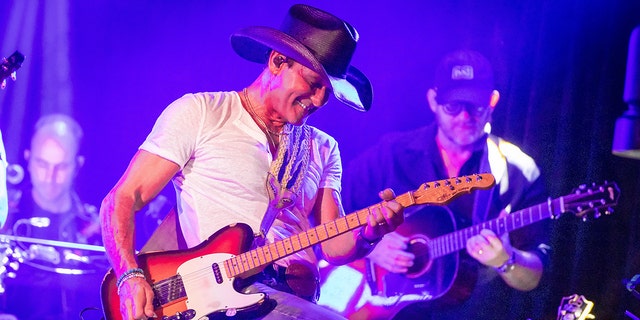 Tim McGraw is gearing up for his "Standing Room Only" tour. (Emma McIntyre/Getty Images for ABA)
McGraw, 56, and Hill, 55, first met in 1994 but didn't start dating until 1996. They got married later that year. The couple share three daughters: Gracie, 26, Maggie, 25, and Audrey, 21.
CLICK HERE TO SIGN UP FOR THE ENTERTAINMENT NEWSLETTER
The country music legend is gearing up for his "Standing Room Only" tour and will be joined by Carly Pearce. McGraw described Pearce as a "great artist, such a nice person and she's having a great career. So, it'll be fun to have her out."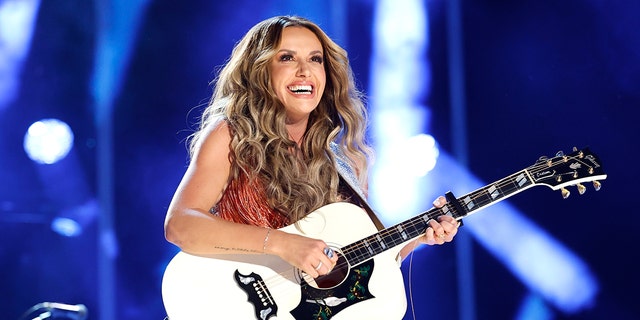 Carly Pearce will join Tim McGraw on his 2023-2024 tour. (Getty Images)
The tour, named after his latest album, kicks off in Central Park Friday, the same day the album will be released.
CLICK HERE TO GET THE FOX NEWS APP
The "Standing Room Only" tour will conclude in June 2024 in Phoenix, Arizona.
Fox News Digital's Tracy Wright contributed to this report.