Jennifer Aniston is revealing exactly how she feels about cancel culture.
Aniston explained she's not a fan of it as she recalled her experience with disgraced movie producer and convicted rapist Harvey Weinstein.
"I'm so over cancel culture," Aniston told WSJ. Magazine. "I probably just got canceled by saying that. I just don't understand what it means. … Is there no redemption? I don't know. I don't put everybody in the Harvey Weinstein basket."
BRAD PITT, JENNIFER ANISTON'S WEDDING: EXTRAVAGANT DETAILS REVEALED OVER 20 YEARS LATER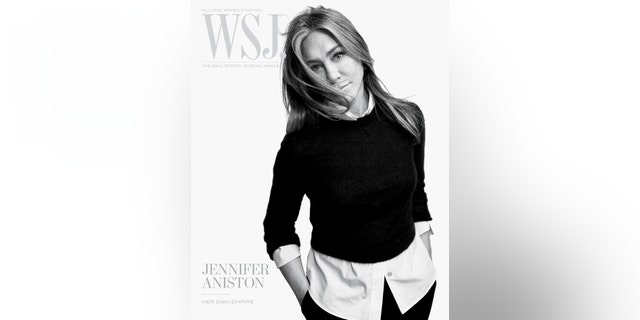 Jennifer Aniston says she is "so over cancel culture." (Gray Sorrenti for WSJ. Magazine)
Aniston, who recently found herself in the middle of Jamie Foxx's antisemitic controversy, doesn't have any stories similar to the women who came forward against Weinstein years ago, but the actress remembers what it was like to spend time with the producer.
"He's not a guy, you're like, 'God, I can't wait to hang out with Harvey.' Never. You were actually like, 'Oh, God, OK, suck it up,'" Aniston recalled. "I remember actually, he came to visit me on a movie to pitch me a movie. And I do remember consciously having a person stay in my trailer."
Aniston and Weinstein worked together on "Derailed" in 2005. The film happened on the heels of her success as Rachel in the sitcom "Friends," which ran from 1994 until 2004.
Since then, Aniston has appeared in "We're the Millers," "Cake," "He's Just Not That Into You," "Murder Mystery" and more.
EXES JENNIFER ANISTON AND BRAD PITT REUNITE BACKSTAGE AT SAG AWARDS 2020
Jennifer Aniston confesses she doesn't understand cancel culture. (Gray Sorrenti for WSJ. Magazine)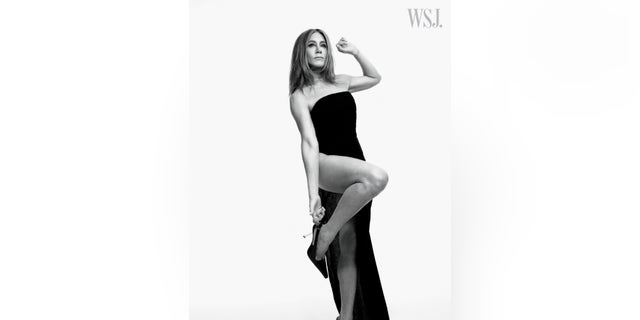 Jennifer Aniston also opens up about why she finds relationships challenging. (Gray Sorrenti for WSJ. Magazine)
CLICK HERE TO SIGN UP FOR THE ENTERTAINMENT NEWSLETTER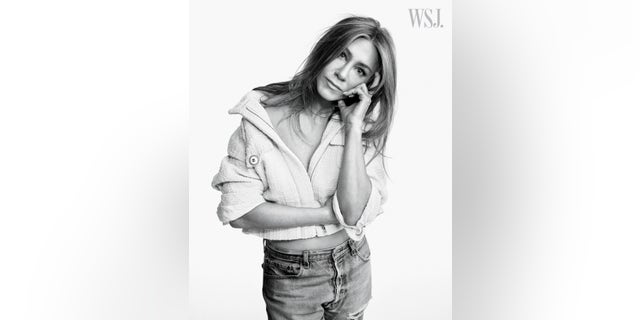 Jennifer Aniston admits she doesn't like the idea of "sacrificing who you are" for a relationship. (Gray Sorrenti for WSJ. Magazine)
The 54-year-old actress has juggled a successful career and relationships. Aniston has been married twice. Brad Pitt and Aniston were married from 2000 until 2005. The "Just Go With It" star was also married to Justin Theroux from 2015 until 2018.
"It was always a little bit difficult for me in relationships, I think, because I really was kind of alone. I don't know. My parents, watching my family's relationship, didn't make me kind of go, 'Oh, I can't wait to do that,'" Aniston revealed to the outlet. "I didn't like the idea of sacrificing who you were or what you needed, so I didn't really know how to do that. So it was almost easier to just be kind of solo. So I didn't have any real training in that give-and-take."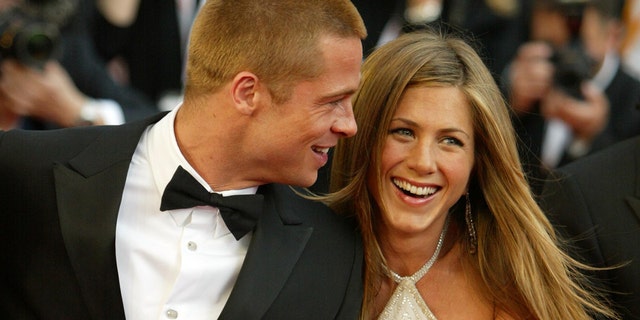 Brad Pitt and Jennifer Aniston divorced in 2005. (Dave Hogan/Getty Images)
Aniston still feels relationships are a "challenge" for her.
"It's just about not being afraid to say what you need and what you want. And it's still a challenge for me in a relationship," she admitted. "I'm really good at every other job I have, and that's sort of the one area that's a little…"
As far as her dating life these days, Aniston shared she's not waking up next to anyone but her furry friend.
"My dog. That's who I'm sleeping with."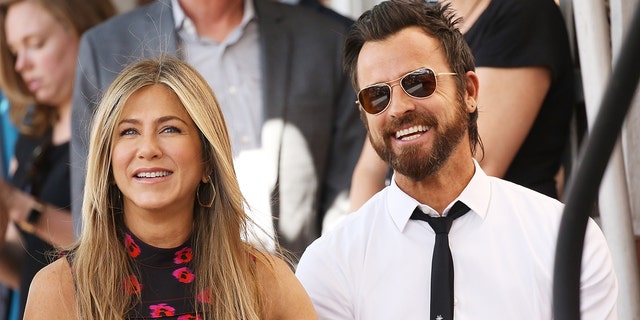 Jennifer Aniston was married to Justin Theroux from 2015 until 2018. (Michael Tran/FilmMagic via Getty Images)
CLICK HERE TO GET THE FOX NEWS APP