Lana Clarkson was looking for love before she met a tragic end.
The actress, who starred as sword-wielding warrior Amethea in 1985's "Barbarian Queen," found herself ready to settle down after a lengthy career.
"I had just seen Lana at Nordstrom's," pal Dianne Bennett told Fox News Digital. "She was shopping with her mother for a pair of sensible shoes to wear because she had gotten hired as the hostess for the VIP room at the House of Blues. She knew that I was a matchmaker. She said, 'I'm ready to get married, and I want you to call me this week. Let's find me Mr. Right!' I said, 'Great!' Her mom was all smiley. We were all just laughing and having a good time."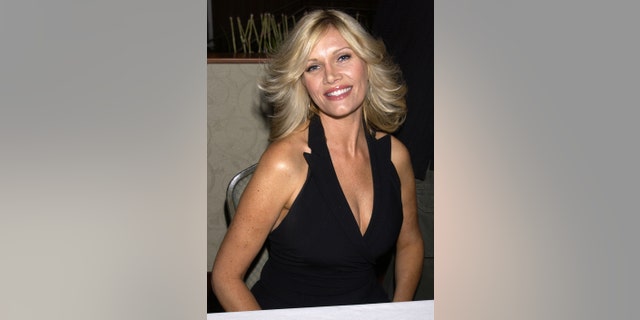 Lana Clarkson's friend, Dianne Bennett, told Fox News Digital the actress was ready to meet Mr. Right and get married.
(Albert L. Ortega / WireImage / File)
"It didn't really resonate with me when [my daughter] Pam called me and said, 'Phil Spector murdered Lana,'" said Bennett. "It was beyond comprehension."
PHIL SPECTOR, WHO WAS CONVICTED OF MURDERING ACTRESS IN 2009, DEAD AT 81
In 2003, Clarkson was found shot to death at the famed music producer's castle-like mansion on the edge of Los Angeles. She was 40. Her murder is the subject of an upcoming episode of Oxygen's "Accident, Suicide, or Murder," airing Saturday.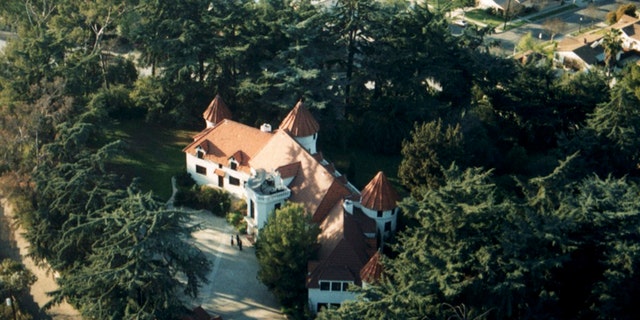 Lana Clarkson, star of "Barbarian Queen," was found shot to death in the foyer of Phil Spector's mansion in the hills overlooking Alhambra, a modest suburban town on the edge of Los Angeles.
(Oxygen)
The true-crime series explores suspicious slayings from across the country and how they're solved by police. It features interviews with investigators, loved ones and those closely associated with the cases. Bennett, who testified in the grand jury and participated in the episode titled "Hollywood Horror," said it was important for "the truth to be revealed" about her friend.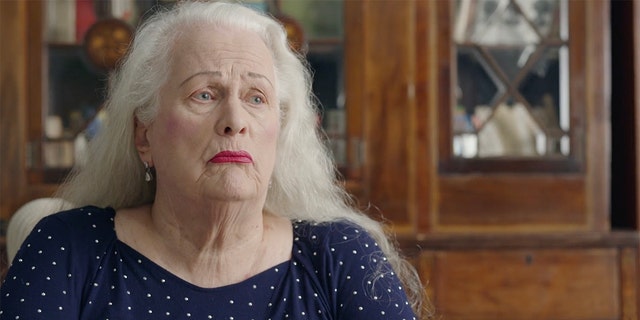 Dianne Bennett was among several of Lana Clarkson's friends who came forward for the true-crime series "Accident, Suicide, or Murder."
(Oxygen)
"I wanted to fight the good fight for Lana," said Bennett. "There were so many smear campaigns that were being lobbied against her. It was all lies. They were out to destroy Lana's reputation. Her story needed to be told."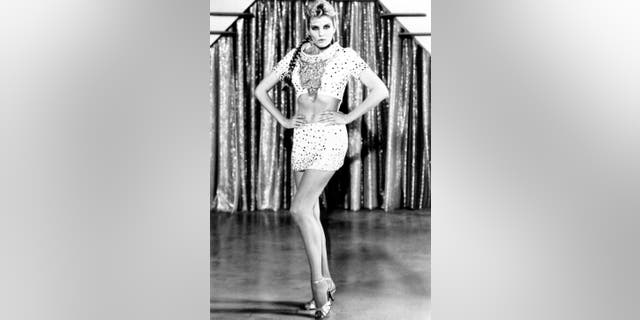 A young Lana Clarkson is shown in a scene from "Amazon Women on the Moon" circa 1987.
(Michael Ochs Archives / Getty Images / File)
The California native, inspired by fellow blonde bombshell Marilyn Monroe, got her first big break in Hollywood with 1982's "Fast Times at Ridgemont High." She went on to guest star in more than 50 TV shows, including hits like "Three's Company," "Knight Rider," "Who's the Boss?" and "The Love Boat." Producer Roger Corman built a series of films around Clarkson, including "Barbarian Queen," which he described as "the original Xena."
CLICK HERE TO SIGN UP FOR THE ENTERTAINMENT NEWSLETTER
At the time of Clarkson's death, she had not worked in Hollywood for a year. According to the episode, Clarkson was at a charity event in 2001 when she slipped and fell on her wrists, shattering them. While her acting career was on hold, she took a job at House of Blues to pay the bills. It was also an opportunity to continue networking with those in the film industry.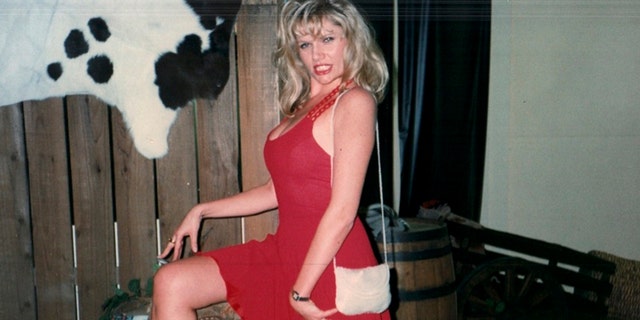 Lana Clarkson, who was a fan of Hollywood blonde bombshell Marilyn Monroe, had big dreams of being an actress in Hollywood.
(Oxygen)
Bennett's daughter, Pam Krause, who first met Clarkson on set, said the starlet "knew from the very beginning that she wanted to be an actress."
"The last time I saw her, she came over to my house," Krause recalled. "She was talking to me about how she should look into a different career path. We reminisced about the good old days. We laughed and cried about everything we'd gone through. And it kept coming back to the same thing. Her love was being an actress and being part of the industry. Even if she was going to go in a different direction, it was still going to tear her from what she ultimately wanted to do."
Krause said nothing could have prepared her for the horrifying news.
RONNIE SPECTOR ONCE DETAILED HER ABUSIVE MARRIAGE TO PHIL SPECTOR: 'IT WOULD HAVE BEEN THE END OF ME'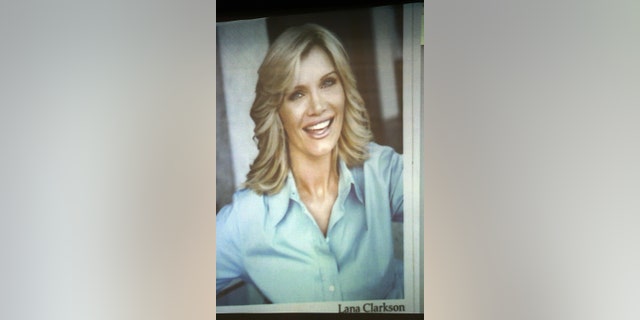 Pam Krause was stunned when she saw Lana Clarkson's picture on TV. The actress was found dead in Phil Spector's castle-like mansion.
(Damian Dovarganes / AFP via Getty Images / File)
"My boys were getting ready for school while I was watching the news," said Krause. "And all of a sudden, I see a big picture of Lana on TV. It was one of the headshots she used to distribute. I perked up because I thought, 'Wow, Lana's on TV!' But then I started listening. I heard the words 'dead' and 'shot.' I just started screaming at the top of my lungs. My boys were downstairs and they heard me. They ran up and went, 'Mommy, Mommy, what's wrong?' I just kept saying, 'This can't be true.' I was having a really hard time wrapping my head around what I was watching on TV."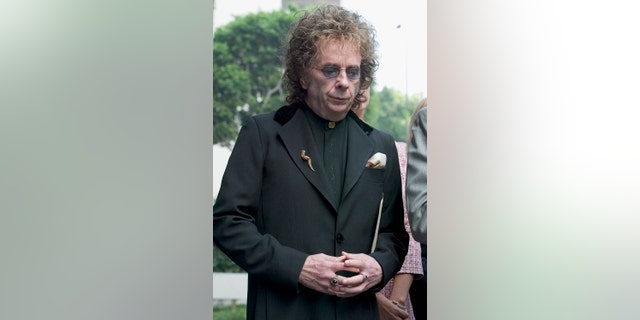 Phil Spector is seen here before he read a prepared statement professing his innocence in Lana Clarkson's death. At the time, he was free on a $1 million dollar bond.
(Ted Soqui / Corbis via Getty Images / File)
In the early hours of Feb. 3, 2003, Clarkson's body was found slumped on a chair in Spector's home. She had been shot in the mouth and some of her front teeth were missing. A leopard-print purse was still slung over her shoulder. Spector's limo driver testified that his boss came outside holding a gun, with blood on his hands, and said, "I think I killed somebody." However, Spector later insisted that Clarkson's death was an "accidental suicide."
Tabloids quickly labeled Clarkson a "struggling B-movie actress" who was "washed up." A forensic expert who testified for Spector's defense described Clarkson as an aging, out-of-work actress with financial problems who feared being evicted. He concluded that it was a depressed Clarkson who pulled the trigger on herself.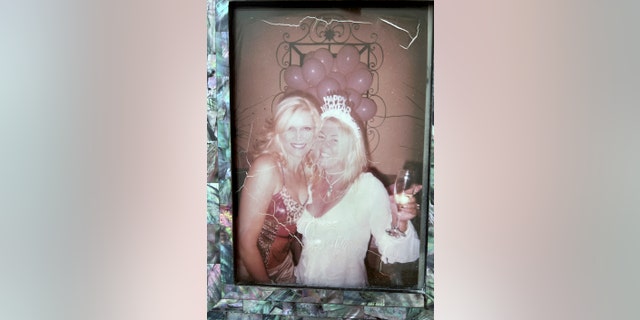 Lana Clarkson's friends and family slammed reports that the starlet was depressed and had taken her own life. They insisted that Clarkson was gearing up to act again and was feeling hopeful about her future.
(Oxygen)
"I knew Phil Spector's defense team was trying to ruin her reputation," said Bennett. "I was married to an attorney involved in entertainment. I know what they do. They have a bag of dirty tricks. … They twist everything. I've always said that Phil Spector assassinated her twice. First, he murdered her. And then he assassinated her character."
PHIL SPECTOR'S INFAMOUS LOS ANGELES ESTATE SELLING FOR $5.5 MILLION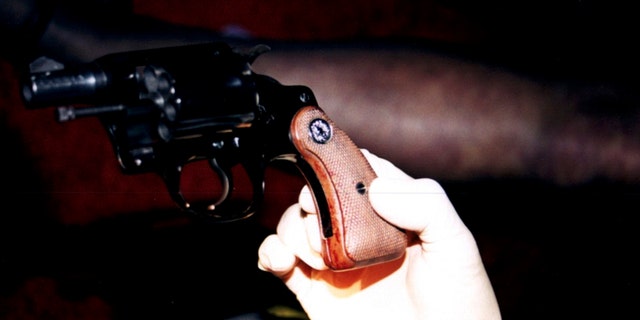 Phil Spector maintained that Lana Clarkson's death was an "accidental suicide."
(Oxygen)
"It was total BS," Krause said. "I felt so bad for her mother, her family. I just felt that as her friends, we needed to be her champion and fight for her. We knew that none of the things that were being said about Lana were true. Lana was not depressed, suicidal or washed up. She took her craft very seriously and worked very hard at it. She was not going to be deterred from her path at all. That's why we kept fighting because they had put such a dark cloud around her name."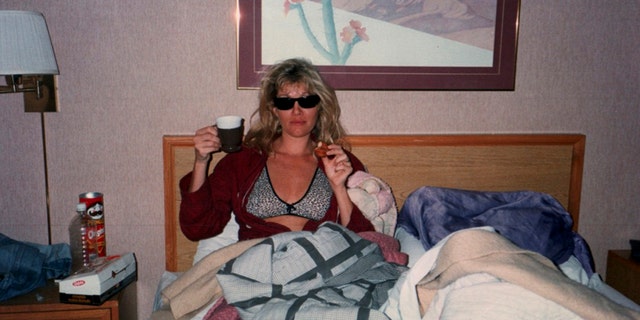 Lana Clarkson experienced an acting hiatus when she broke both of her wrists in a bad fall. However, friends said the actress kept busy in other ways. Shortly before her death, she signed autographs at Comic-Con and was preparing for a commercial she booked.
(Oxygen)
"Throughout this journey, I met a lot of people that also knew her," Krause continued. "Everybody that I talked to had nothing but wonderful, glowing things to say about her. She was a best friend to everybody. One common thing that came across is that she was very encouraging to a lot of people. She had a webpage, and a lot of people [in the industry] reached out, saying, 'I feel like I'm going in the wrong direction. I don't know what to do. Maybe I should give up.'"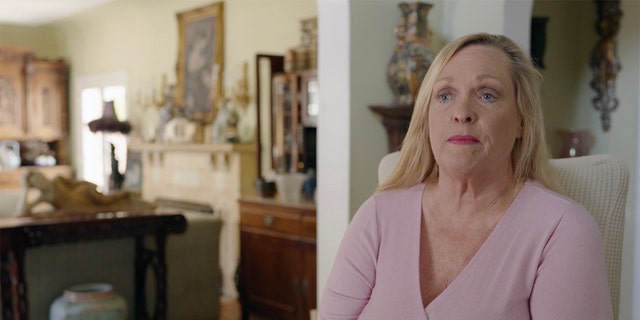 Lana Clarkson "was a best friend to everybody," pal Pam Krause (pictured here) told Fox News Digital.
(Oxygen)
"She was so encouraging and tried to uplift anyone who reached out to her for help. Even when she was getting doors closed in her face because she wasn't the right type or whatever, she kept pushing forward. She was always that generous, caring person."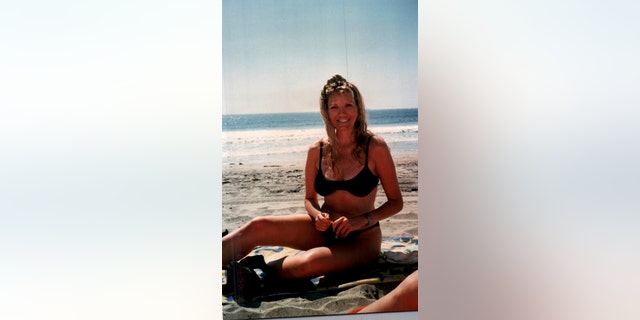 At the time of her death, Lana Clarkson was the hostess of the VIP room at the House of Blues.
(Oxygen)
Clarkson met Spector while she was hosting the VIP room at the House of Blues. The episode revealed Spector was stopped at the door by Clarkson who initially didn't recognize him. Spector became enraged, prompting Clarkson to reach out to her manager. When she learned of his identity, a flustered Clarkson apologized to Spector and catered to him. Spector then struck up a conversation with the hostess and even flirted with her.
HOLLY MADISON'S 'PLAYBOY MURDERS' INVESTIGATES 'HORRIBLE' TRUE-CRIME CASES: 'COULD REALLY HAPPEN TO ANYONE'
According to witnesses, Clarkson had agreed, somewhat reluctantly, to accompany Spector from the venue. Prosecutors said Clarkson spurned his advances and tried to leave the sprawling mansion. That's when he shoved a gun in her mouth and pulled the trigger. Spector's driver said he was waiting outside to take Clarkson home at the time of her death.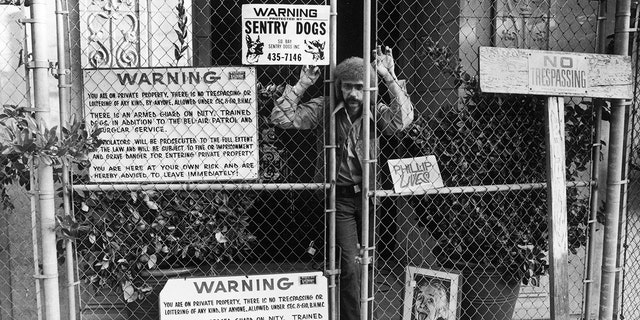 Record producer Phil Spector is seen here peering through the fence gates of his estate. On Feb. 3, 2003, the 62-year-old was arrested. He was later charged with murder in the shooting of actress Lana Clarkson.
(Mark S. Wexler / Corbis via Getty Images / File)
Few residents in the area even knew the mansion belonged to Spector, then in his 60s. Decades before, the reclusive producer had been hailed for creating the "Wall of Sound" that merged spirited vocal harmonies with lavish orchestral arrangements to produce such pop monuments as "Da Doo Ron Ron," "Be My Baby" and "He's a Rebel."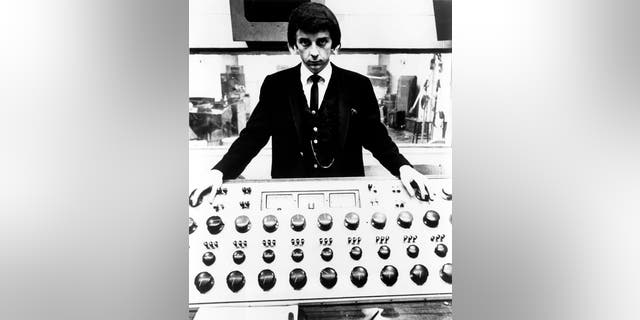 By his mid-20s, Phil Spector's "little symphonies" had resulted in nearly two dozen hit singles and made him a millionaire.
(Michael Ochs Archives / Getty Images / File)
But Spector had a dark side he could barely contain even at his peak. He was imperious, temperamental and dangerous, remembered bitterly by Darlene Love, Ronnie Spector and others who worked with him. Years of stories of his waving guns at recording artists in the studio and threatening women would come back to haunt him after Clarkson's death.
"Women in Hollywood who use their beauty to get parts and keep busy in the industry do not stick guns in their mouths and blow their heads off," said Bennett. "And Lana knew about guns. … She didn't play with guns and she most certainly didn't stick guns in her mouth. She respected them. It's just something she would never do."
RONNIE SPECTOR'S HUSBAND SAYS THE 'BE MY BABY' SINGER 'WAS IN A WONDERFUL PLACE' BEFORE HER DEATH AT 78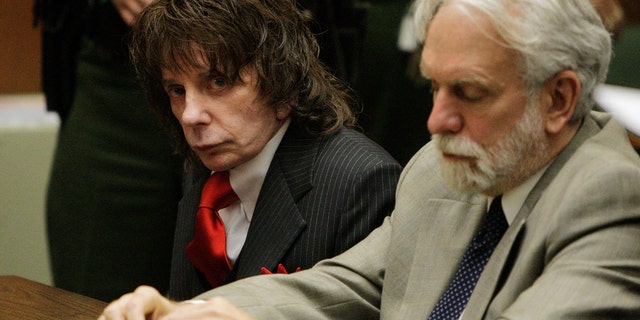 Phil Spector's trial became a media spectacle. Graphic photos of the crime scene were shown during the trial.
(Jae C. Hong-Pool / Getty Images / File)
Spector insisted to friends that Clarkson had shot herself. The case was fraught with mystery, and it took authorities a year to file charges. In the meantime, Spector remained free on $1 million bail.
When Spector was finally indicted for murder, he lashed out at authorities. And as a defendant, his eccentricity took center stage, sparking a media circus. He would arrive in court for pretrial hearings in theatrical outfits, usually featuring high-heeled boots, frock coats and wildly styled wigs. He arrived at one hearing in a chauffeur-driven stretch Hummer.
Once the 2007 trial began, however, Spector toned down his attire. It ended in a 10-2 deadlock leaning toward conviction. A retrial got underway in October 2008. In 2009, Spector was convicted of the murder and sentenced to 19 years to life.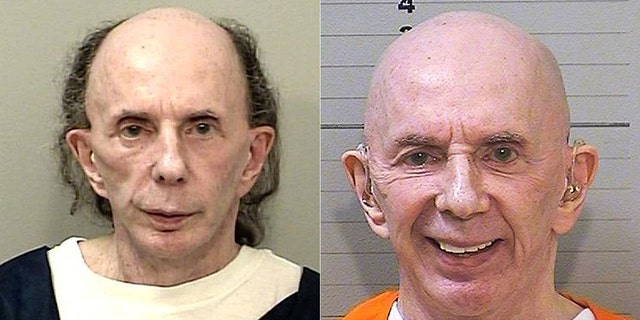 After a trial in 2009, Phil Spector was sentenced to 19 years to life.
(Oxygen)
In 2021, California state prison officials said Spector died of natural causes at a hospital. He was 81.
NETFLIX DOC ON MARILYN MONROE MAKES SURPRISING 'REVELATIONS' ABOUT HER FINAL HOURS: 'I WANTED TO KNOW MORE'
"Lana Clarkson was a warm, compassionate, kind, loving woman who would be 58 years old now," the starlet's mother, Donna Clarkson, said in a statement at the time. "Her energy, brightness and love of life have sustained her family since her murder 18 years ago in 2003."
Today, Clarkson's friends choose to remember her as a dreamer who had "a bright future ahead of her."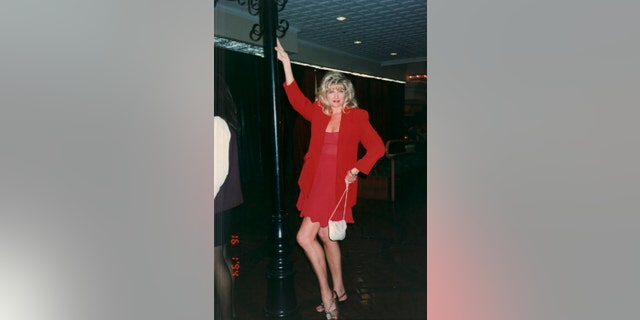 In her lifetime, Lana Clarkson guest starred in more than 50 TV shows.
(Oxygen)
"Lana had big dreams," said Bennett. "She wasn't depressed, crazy or any of those things. She didn't deserve this."
"Accident, Suicide or Murder" airs Jan. 21st at 8 p.m. The Associated Press contributed to this report.