close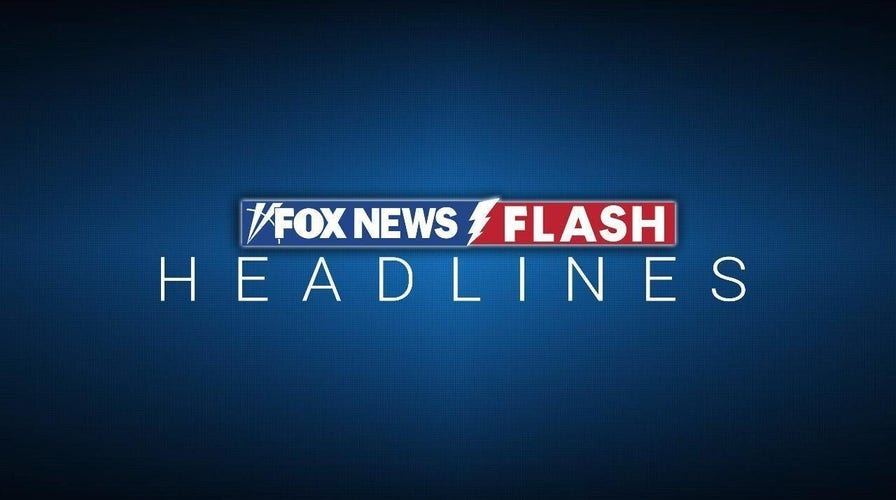 Video
Fox News Flash top headlines for April 5
Fox News Flash top headlines are here. Check out what's clicking on Foxnews.com.
More than 60 self-exiled members of a Chinese Christian church who were detained in Thailand after receiving U.N. refugee status will be deported by next week, probably to a third country, officials said Wednesday.
Deputy national police chief Surachate Hakparn said representatives of Thailand's Foreign Ministry and Immigration Bureau were holding talks with the U.N. Refugee Agency and the U.S. Embassy to discuss the fate of the 63 members of the Shenzhen Holy Reformed Church who were taken to court in the coastal city of Pattaya last Friday.
"Within the next week, they will definitely be deported. What we don't know is which country they will be deported to," Surachate told The Associated Press.
The members of the church, also known as the Mayflower Church, were granted refugee status by the U.N. agency after their arrival in Thailand last year. They say they faced unbearable harassment in China and are seeking asylum in the United States.
Prior to their arrival in Thailand, the church members had fled to South Korea's Jeju island in October 2019 and stayed there for nearly three years, but decided to leave as it became clear that prospects for refuge there were dim.
CHINESE BUSINESSMAN CHARGED IN $1B FRAUD SCHEME 'SOCIOPATHIC,' PROSECUTOR SAYS
An Immigration Bureau official with knowledge of Wednesday's multi-agency discussions said the Thai authorities would "find a way" for the church members to be sent to a third country.
"The Immigration Bureau will continue to take care of them on humanitarian grounds in the meantime," said the official, who spoke on the condition he not be identified because he is not authorized to speak to the media.
The church members expected to be released after being arrested and fined last week for overstaying their visas. Instead, they were driven by bus from Pattaya to a police detention facility in Bangkok for what a police officer said was normal processing.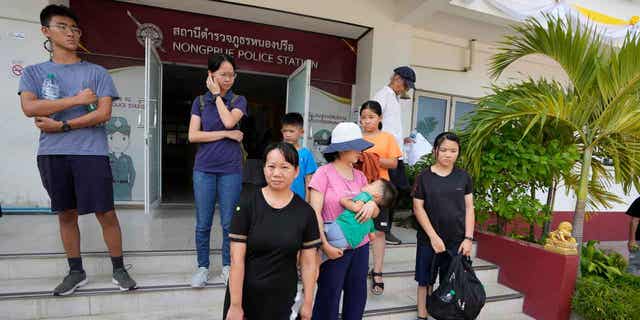 Members of the Shenzhen Holy Reformed Church leave from the Nongprue police station on their way to Pattaya Provincial Court in Pattaya, Thailand, on March 31, 2023. (AP Photo/Sakchai Lalit)
Surachate said the church members have been separated, with "the mothers and children" — about half the group — sent to the Immigration Bureau's care facility in northern Bangkok, while the others were being kept in the bureau's main detention center in central Bangkok.
As the group was being driven to Bangkok, the church members forced the buses to temporarily stop when they suspected they were headed to Bangkok's international airport for repatriation to China, where they fear persecution.
THAILAND TRIES TO CONTAIN OVERNIGHT FIRE THAT ENGULFED 2 MOUNTAINS
Human Rights Watch issued a statement on Saturday urging the Thai government not to deport the group due to "the grave dangers facing Christians back in China."
In its annual report last year, the United States Commission on International Religious Freedom said the Chinese Communist Party requires religious groups to support its rule and political objectives, including by altering their religious teachings to conform with the party's ideology and policy. "Both registered and unregistered religious groups and individuals who run afoul of the CCP face harassment, detention, arrest, imprisonment, and other abuses," the commission said.
Surachate said the church members had overstayed their visas by about half a year by the time they were found by police. He said they were arrested as a result of a recent crackdown following growing reports of crimes involving Chinese citizens.
He said Thailand has a principle of not allowing people seeking refuge to stay in the country. Thailand did not ratify the 1951 U.N. Refugee Convention and does not have any law addressing refugee status.
"Principally, we will not let them stay in Thailand, otherwise people from all over the world would come to Thailand," Surachate said. "You see, they were in South Korea for years and did not receive the UNHCR paper. They did within just four months of arriving here."
CLICK HERE TO GET THE FOX NEWS APP
Thailand has frequently granted shelter to people from neighboring countries fleeing war.
However, not everyone is tolerated. In 2015, Thailand sent 109 members of the Muslim Uyghur minority back to China against their will despite fears they would face official persecution and possible torture.