close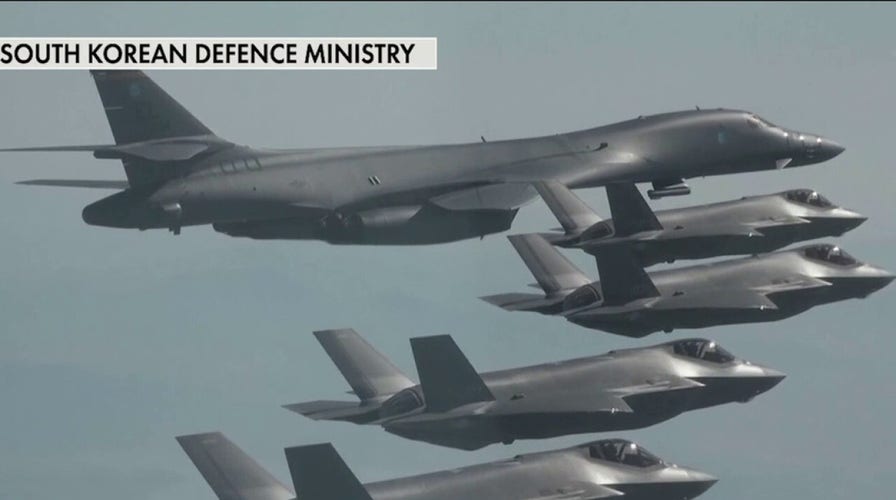 Video
Sec. Austin says US will increase deployment of strategic weapons to South Korea during visit to region
Fox News chief national security correspondent Jennifer Griffin has the latest on China tensions as an Air Force general predicts war with China by 2025 on 'The Story.'
North Korean officials are warning continued military exercises between the United States and South Korea are escalating nuclear tensions to an "extreme red line."
The U.S. and South Korea vowed on Tuesday to ramp up their nuclear deterrence efforts and military drills in the face of increased hostilities from North Korea.
US, SOUTH KOREA VOW TO RAMP UP NUCLEAR DETERRENCE IN FACE OF NORTH KOREA AGGRESSION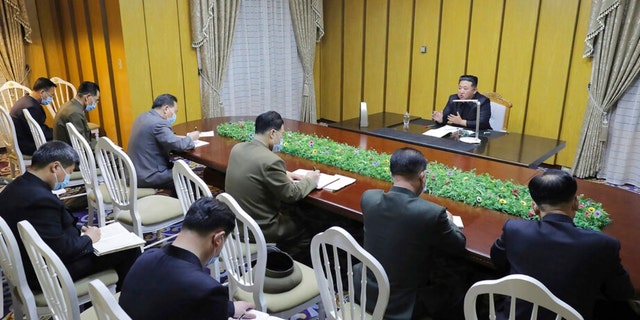 Kim Jong Un visits state emergency epidemic prevention headquarters in North Korea on May 12, 2022.
(Korean Central News Agency/Korea News Service via AP)
In a three-day trip to South Korea, Secretary of Defense Lloyd Austin said the U.S. has an "ironclad" commitment to Seoul, which includes "the full range of U.S. defense capabilities, including our conventional, nuclear and missile defense capabilities."
The comment outraged North Korean leadership, who are threatening to respond to the military drills with "most overwhelming nuclear force."
SOUTH KOREA PLANS TO PROVIDE HUMANITARIAN ASSISTANCE TO NORTH KOREA IN HOPES OF STRENGTHENING RELATIONSHIP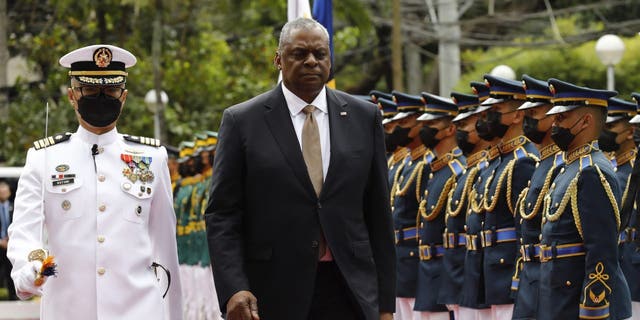 Defense Secretary Lloyd Austin arrives at the Department of National Defense in Camp Aguinaldo in Quezon City, Metro Manila, Philippines, on Feb. 2, 2023.
(Rolex Dela Pena/Pool Photo via AP)
The North Korean Foreign Ministry made the aggressive statement through an unnamed spokesperson.
"The military and political situation on the Korean Peninsula and in the region has reached an extreme red line due to the reckless military confrontational maneuvers and hostile acts of the U.S. and its vassal forces," the Foreign Ministry said.
SOUTH KOREA CONSIDERS NUCLEAR DEVELOPMENT FOR FIRST TIME IN FACE OF GROWING NORTH KOREA SECURITY THREAT
The statement continued, "DPRK will take the toughest reaction to any military attempt of the U.S. on the principle of 'nuke for nuke and an all-out confrontation for an all-out confrontation!'"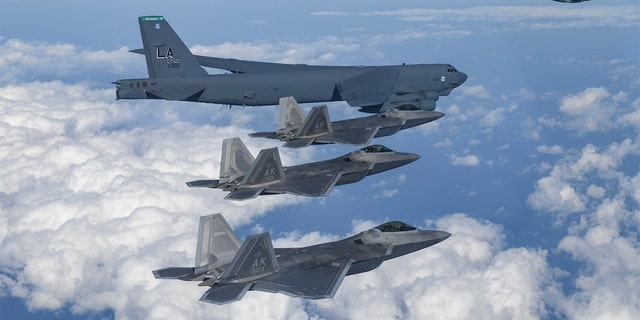 A U.S. B-52 bomber and C-17 and South Korean F-35 fighter jets fly over the Korean Peninsula during a joint air drill, Dec. 20, 2022.
(South Korean Defense Ministry via AP)
North Korea launched a record number of missile tests in 2022, including intercontinental ballistic missiles capable of reaching the U.S.
CLICK HERE TO GET THE FOX NEWS APP
Officials have also voiced concern that North Korea could be planning its first nuclear missile test since 2017.
Fox News' Caitlin McFall contributed to this report.
Timothy Nerozzi is a writer for Fox News Digital. You can follow him on Twitter @timothynerozzi and can email him at [email protected]