close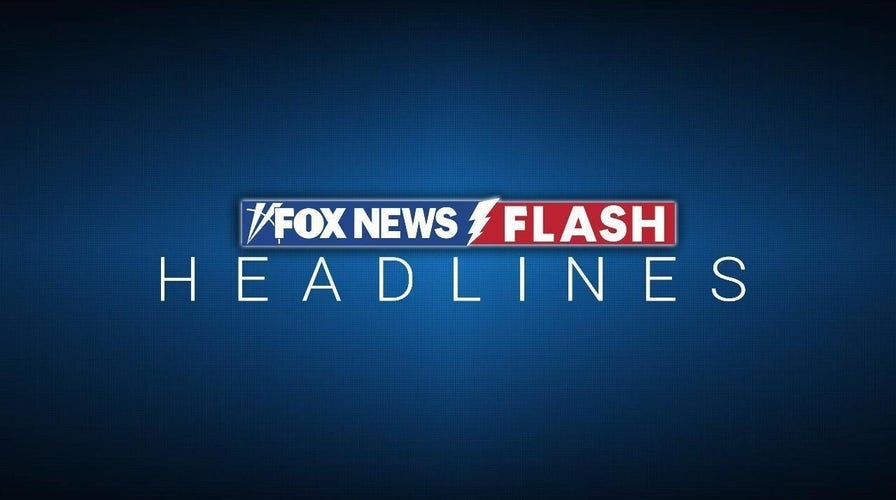 Video
Fox News Flash top headlines for February 23
Fox News Flash top headlines are here. Check out what's clicking on Foxnews.com.
North Korea on Friday said it test-fired long-range cruise missiles in waters off its eastern coast a day earlier, adding to a provocative streak in weapons demonstrations as its rivals step up military training.
The launches came as the United States and South Korea held a simulated military exercise in Washington, D.C., aimed at sharpening their response to North Korean nuclear threats.
North Korea's official Korean Central News Agency said that Thursday's launches were aimed at verifying the reliability of the missiles and the rapid-response capabilities of the unit that operates those weapons.
The agency said the exercise involved four missiles, which flew for nearly three hours, drawing oval and figure-eight shaped patterns above the sea, and showed that they can hit targets 1,240 miles away.
North Korea first tested a long-range cruise missile system in September 2021 and has since described those weapons as "strategic," wording that implies they are being developed with intent to arm them with nuclear warheads. The latest launches successfully demonstrated the war readiness of North Korea's nuclear combat forces, which are strengthening their "lethal nuclear counterattack capabilities against hostile forces in all directions," the KCNA said.
HUMAN RIGHTS ADVOCATES URGE SOUTH KOREA TO OFFER RADIATION EXPOSURE TESTS TO NEARLY 900 NORTH KOREAN ESCAPEES
The U.S. and South Korean militaries didn't immediately confirm the exercise described by North Korea.
Thursday's launches came after North Korea test-fired an intercontinental ballistic missile from its capital area on Saturday and then flew a pair of short-range missiles into sea off its eastern coast on Monday, in a continued attempt to demonstrate dual ability to conduct nuclear strikes on South Korea and the U.S. mainland.
North Korea said Monday's short-range launches were a response to the United States flying B-1B bombers to the region for joint training with South Korean and Japanese warplanes on Sunday in a show of force following the North's ICBM test.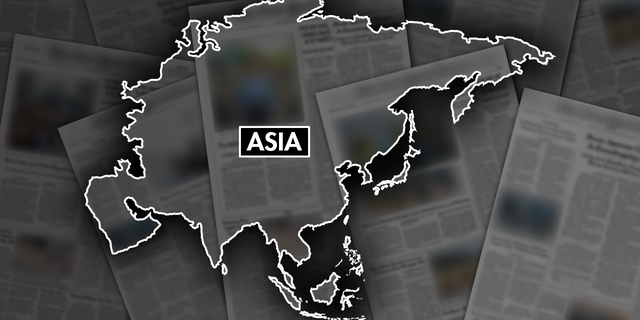 North Korea has test-fired long-range cruise missiles in order to sharpen response and nuclear threats.
Prior to the ICBM launch, North Korea vowed an "unprecedentedly" strong response over a series of military drills planned by Seoul and Washington in coming weeks. North Korea for decades has described the annual U.S.-South Korea drills as rehearsals for a potential invasion, although the allies say their exercises are defensive in nature.
North Korea is coming off a record year in weapons demonstrations with more than 70 ballistic missiles fired, including ICBMs with potential to reach the U.S. mainland. The North also conducted a slew of launches it described as simulated nuclear attacks against South Korean and U.S. targets in response to the allies' resumption of large-scale joint military exercise that had been downsized for years.
North Korea's missile tests have been punctuated by threats of preemptive nuclear attacks against South Korea or the United States over what it perceives as a broad range of scenarios that put its leadership under threat.
CLICK HERE TO GET THE FOX NEWS APP
The country's authoritarian leader, Kim Jong Un, doubled down on his nuclear push entering 2023, calling for an "exponential increase" in the country's nuclear warheads, mass production of battlefield tactical nuclear weapons targeting "enemy" South Korea and the development of more advanced ICBMs.
The U.S. Department of Defense said the U.S. and South Korean militaries conducted a tabletop exercise at the Pentagon on Wednesday that was focused on the possibility of the North Korean use of nuclear weapons.
It said the allies also discussed various adoptions to demonstrate their "strong response capabilities and resolve to response appropriately" to any North Korean nuclear use. The U.S. and South Korean militaries are also to conduct another joint computer simulated exercise and field training in March.