The National Rifle Association (NRA) called California Gov. Gavin Newsom a hypocrite for saying the Second Amendment is becoming a "suicide pact" while walking on the street with what appeared to be armed guards.
Newsom made the remarks during an interview with CBS Evening News' Norah O'Donnell in the Los Angeles suburb of Monterey Park, where 11 people were killed over the weekend in a mass shooting.
"Gov. Newsom made that statement while flanked by at least four armed guards," Amy Hunter, the NRA's director for media relations, told Fox News Digital. "That is the definition of hypocrisy."
Newsom's office did not immediately respond to Fox News Digital.
Speaking with O'Donnell, Newsom commented on gun rights as California recently experienced two mass shootings within days of each other. On Monday, seven people were killed in Half Moon Bay, near San Francisco, when a gunman opened fire at two crime scenes.
CT GOV. LAMONT PROPOSES OPEN CARRY BAN, OTHER GUN RESTRICTIONS
Over the weekend, another gunman committed the Monterey Park shooting during a Lunar New Year celebration at a dance studio.
"This Second Amendment's becoming a suicide pact, it feels like," Newsom said. "California's 37% lower gun death rate of the rest of the nation, and yet, with all that evidence, no one on the other side seems to give a d–n."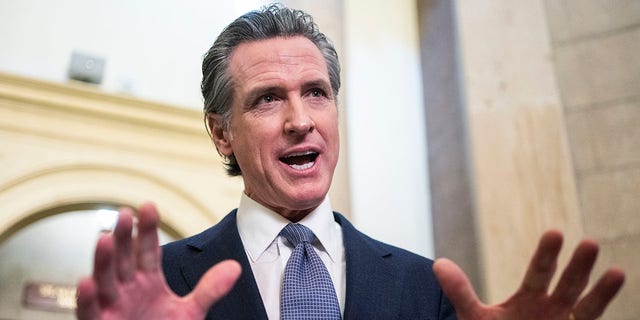 California Gov. Gavin Newsom said the Second Amendment is becoming a "suicide pact" following a series of mass shootings in the state.
(Tom Williams/CQ-Roll Call, Inc via Getty Images)
"And yet, with all that evidence, no one on the other side seems to give a d–n," he added.
Newsom, a Democrat, added he is not ideologically opposed to someone owning firearms responsibly.
"That's what they immediately do. 'He wants to take away your guns,'" he said. "I just want to take away weapons of war that are illegal on the streets of California and should be illegal across the United States."
California has some of the strictest gun laws in the nation. Advocacy groups regularly rank California among the top states in the nation for gun safety. Giffords, a group dedicated to ending gun violence, has given the Golden State an "A" scorecard.
The state has mandatory waiting periods and background checks to purchase a firearm. Also banned are military-style weapons.
California banned the sale of magazines in 2013 and possession of them in 2016. State lawmakers have also passed red flag laws which allow authorities or family members to request a court confiscate a gun from somebody believed to pose a danger to themselves or others.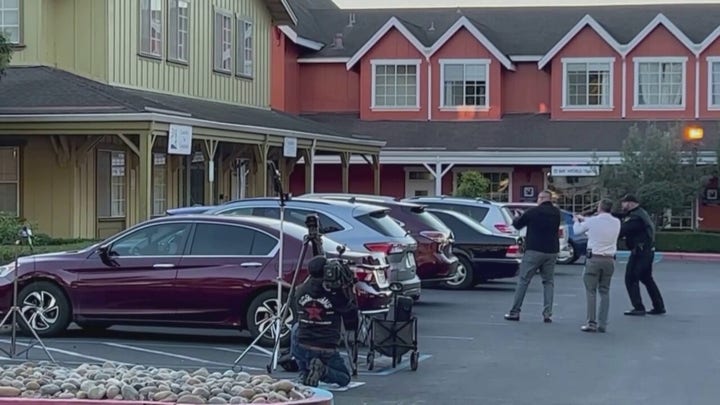 Video
Last summer, Newsom signed a package of bills intended to reign in gun violence by requiring more accountability for gun dealers and restricting the types of guns that are sold.
CLICK HERE TO GET THE FOX NEWS APP
Citizens are now allowed to sue gun dealers who "sell, supply, deliver, or give possession or control of a firearm," to anyone under the age of 21. Gun manufacturers also face stiffer penalties in civil court if their firearms are used in a crime.
Newsom, a Democrat, added that large capacity magazines are "insane."
"Maybe that should be the fundamental focus: large capacity clips," he said. "There's no justification. Period. Full stop."
Fox News' Bradford Betz contributed to this report.